Bailieborough News. November 3rd 2016.  Matthew J. Cullen
Bailieborough Drama Group
Bailieborough Drama Group in association with Moogles Drama group present 2 short one act plays in the Ramor Theatre on Wednesday 2nd of November at 8:30pm.
Tackling humorous issues and subjects of grief. These plays are both entered for the upcoming All-Ireland One Act festivals.
"The Sacred Heart's Right Hand Man" is written by local girl Liz O'Hanlon and has Conor Sheridan as director. Liz also performs in the play. Admission €15.
Booking 049 8547074 or www.ramortheatre.com All welcome.
Michael Benson Memorial Fund
Congratulations to Brendan Shevlin, winner of the Perpetual Trophy, €100 cash and two bottles of Champagne – Well done on winning the Michael Benson Memorial Cup in the Drop Inn, Killann on Thursday, October 13th last.
The Benson Family would like to sincerely thank everyone who helped raise funds, selling tickets, buying tickets, donating spot prizes and cash and to all who turned up on the night to Play 25.
A Big Thank You to The Ruggles Family and The Drop Inn for making available the venue and providing the refreshments.
To date we have lodged €3275 into Shercock Credit Union (Michael Benson Memorial Fund). Hopefully this is enough to fund two Defibrillators which will be purchased and installed in the near future, locations to be confirmed.
We couldn't have been happier with the success of the night and we hope everyone enjoyed it as much as we did. We hope to see you all again next year and bring a friend. 25 played in The Drop Inn every Thursday night.
LAKELANDS ARCH CLUB – SOCIAL CLUB FOR PEOPLE WITH SPECIAL NEEDS
– All ages welcome.  Date for your diary: Wednesday 30th   November, from 7-8pm (Juniors U16), 7-9pm (Seniors) in Bailieborough Business Development Building, Shercock Road.  Find us on Facebook.  Lakelands Arch Club. Email:  lakelandsarchclub@eircom.net
Men Don't Talk: Suicide is Real!!: Suicide Support Group
Life getting to you? Talking to other blokes in similar situations may help! Information and contact numbers for professional help if needed. Meeting every Thursday evening at 8.00pm in Giles Function Room, Barrack Street, Bailieborough. Please contact Gary at 089 403 9018 for further details.
Classes and Services at Bailieborough Business Centre
Safe Pass Course  Due to take place in the Bailieborough Business Centre on Friday, November 4th, 2016 from 8.00am -5.00pm. Cost will be €100.To register, please contact 042 9694716.
Spaces available for Information and Technology QQI Level 4. A 40-week full time course covering Communications, Computer Applications, Digital Media, IT Skills, Maths, Work Experience, Personal Effectiveness and Workplace Safety. Call: 042-969-4716 / 049-433-1494 for details.
Internet Safety for Parents. A 2 hour session for parents, guiding you through the various Apps and Social Media sites that children are accessing. Call 042-969-4716.
A4 Colour Copying and Printing available at Bailieborough Business Centre.
HOLY HOUR
The monthly Holy Hour hosted by Direction for Our Times will take place on Thursday evening, November 3rd in St. Anne's Church beginning at 8pm. All welcome.
Baptism Dates in St. Annes for November 2016 and December 2016
The following are the available dates for Baptisms in St. Anne's Church for November and December –November 26th (Saturday 1.30pm), December 11th (Sunday 12.30pm), December 17th (Saturday 1.30pm).
 Bailieboro Parish Church Funds—Fundraiser—presents CONAL GALLEN
Irish comedian and singer, Conal Gallen will be coming to perform in the Bailie Hotel on Friday 18th November 2016 at 8:30pm. Funds raised will go towards Bailieborough Parish Church. Tickets are available from vestry members or from reception in the Bailie. Come along for an evening of fun! Admission €25.
Annual Dog Walk
Bailieboro Vet Clinic presents their Annual Sponsored Dog Walk in aid of the Cavan SPCA on Saturday, 26th November at 12:30pm on the Kells Rd.
All welcome including your four legged friends! Please help by collecting a sponsorship card which are available in the office. Face painting and refreshments on the day.
BAILIEBOROUGH SOCIAL DAY GROUP
Next Get Together in the Community Centre on Wednesday, 2nd November from 2.30 to 4.30pm for all the usual activities.  New members always very welcome.
Congratulations
Congratulations and well done to all the local participants who took part in the Dublin City Marathon on Sunday last. Many people—both male and female—from the town and surrounding areas completed the course in their own personal best times and achieved their own personal goals. Well done to all!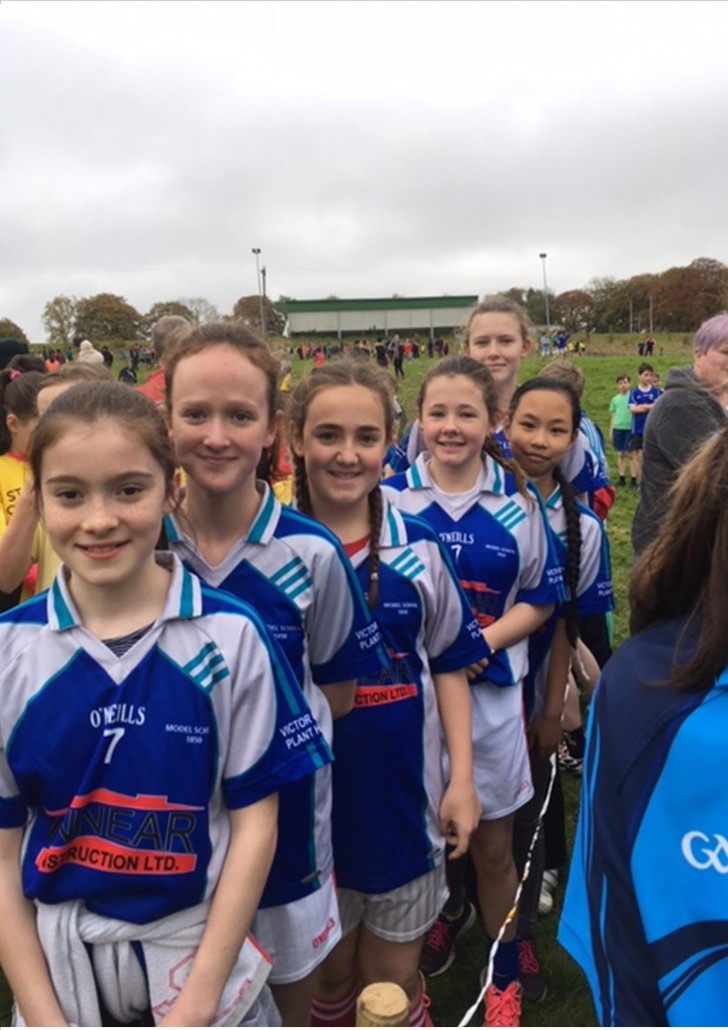 The Model School were bronze medal winners in the girls Intermediate team category of the Cross Country Championships held in Killinkere recently.
BAILIEBOROUGH COMMUNITY DEVELOPMENT
The Celtic Tenors and Guests including Deirdre Shannon of Celtic Woman, Bailieborough Community School Choir, Hard Times Chorus and Bailieborough Community Choir will be performing for 1 night only at Killinkere Leisure Centre, Virginia on Saturday 12th November. This promises to be a musical spectacular for all the family to enjoy. Tickets cost €20 each and are available from: SuperValu, Bailie Stores, Corner Court and Clarke's Albany. All profits are being donated to Community School ASD Unit, Castle Lake Development
Project and the Christmas Lights Fund.
For further information please contact: 042-969-4716, by text: 086-794-9739, visit www.bailieborough.com/events or on Facebook at Bailieborough Development Association. Come and join us for this wonderful and worthwhile event.
Bailieborough School of Music
To mark the launch of our new weekly Lotto, there will be an evening of 'Open Band Rehearsals' in the Community School on Friday next, November 4th. Junior Band from 6-7pm, Senior from 7-8pm. Refreshments will be served and we promise some treats for the little ones. All families, friends – everyone welcome. Our new Lotto envelopes are on sale this week with first draw taking place on Saturday 5th , November in the Bailie Hotel. Jackpot €5,000. We very much appreciate the continued support of the community. Yearly subscription forms are available from 0877858509 or can be downloaded from our website www.bailieboroughschoolofmusic.com.
Bridge Results: Tuesday, October 18th
First: Anne Brady and Helen Clarke, Second: Rose Brennan and Patti Clarke. Best Gross: Teresa O'Reilly and Joy Jameson. Third: Elizabeth Murphy and Rosaleen Mackey.
Tuesday, October 25th: Halloween Prizes: First: Patsy Corcoran and Sean Kelleher, Second: Marie McNicholas and Maresa Liggan. Best Gross: Teresa O'Reilly and Joy Jameson. Third: Anne Brady and Jimmy Stafford.
Bridge takes place every Tuesday evening in the Hotel Bailie at 8.00pm. New members are always most welcome.
Walk, Jog Or Run
…. Exercising Is FUN! Every Monday and Wednesday evenings at 8pm join us at Bailieborough Community Centre! All welcome—no matter what your fitness levels are!. Ok folks, join us to run, jog or walk and most importantly tea, biscuits, fruit and chat afterwards.
Library
Parent, Baby and Toddler group: Weekly meeting at Bailieborough Library.
Bailieborough Library Parent, Baby and Toddler Group has proven to be a vital life line for all stay-at-home parents who may be new to the area and wish to get out of the house and make new friends. There is a huge range of toys for children to play with, while parents can enjoy a cup of tea and chat.
The group meets at the Library Arts space every Wednesday at 10.30am-12pm. Why not join their Facebook Group and keep up to date with news and events.
Citizens Information every Tuesday 1.30pm-2.30pm on a first come first served basis
Co. Cavan Citizens Information Outreach Service in Bailieboro (The Library) on Tuesdays, from 1.30pm – 2.30pm. This is a weekly service.  Any enquiries 076 1075200.
Craft Group every Friday 10.30am-1pm;
Book Club 6pm-7pm last Thursday of every month;
Lit Lab writers group every second Tuesday. Contact 042 9665779 for details on any of the above.
Tullyvin Musical Society
Tullyvin Musical Society would like to invite you to our first ever show 'Calamity Jane' which we will be performing in Tullyvin Community Hall on the 18th, 19th and 20th November. This is a local, community based group with many familiar faces. Tickets are €15 each with a concession night for students and children on the Friday night only. Tickets can be purchased online at www.Tulyyvinmusicalsociety.com, from any of the cast members, by contacting Pamela 0860716004 or paying at the door. Although we do expect a sell-out, it would be advisable to get your tickets early. We have a stellar cast and promise you a fantastic night's entertainment.
KINGSCOURT BEREAVEMENT SUPPORT GROUP
A five week Healing Programme will commence in the Parish Centre, Kingscourt Parochial House on Monday, 7th November at 8pm and each Monday thereafter until Monday, 5th December.  This programme is open to all, especially those who are bereaved, even if the loss of a loved one was many years ago.  You are most welcome to attend this Healing Programme.  Please contact the Parochial House 042 9667314 or 9667186.  Confidentiality assured.
Irish Pilgrimage Trust
Irish pilgrimage Trust supported by Cavan Ladies present a night of entertainment with the Cavan Rugby Club male voice choir followed by dancing to Eamon Jackson. Friday November 4th in the Hotel Kilmore. Doors open at 7.30 show starts at 8.30. Tickets available for your local ladies club or pay on the door. A great night's entertainment guaranteed.
BAILIEBOROUGH SHAMROCKS
Are launching their club lotto with their first draw on the 5th November.  We look forward to your support and thank you for your generous support over the past years.
Underage Medal Presentation with Mickey Harte 12th November 2016
Bailieborough Shamrocks Underage Section are delighted to announce that Tyrone Manager, Mickey Harte is coming to the Bailieborough Community School on Saturday the 12th November 2016 to present medals to our Under 6, 8s, 10s, 12s, 14s and 16s at 5.30pm. All welcome.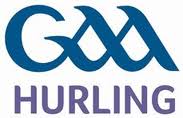 East Cavan Gaels GAA Club – Hurling News 31st October 2016
Under 6/8/10; Our first 7 week block of indoor training has now ended. We take a break this week for the Halloween holidays and start the next 7 week run which will take us up to Christmas. We also have 2 blitzes each for our U8s and U10s in the old Army Barracks Hall in Cavan in November. More info next week. New players always very welcome from the entire region. This is the perfect time to try hurling with us as we have lots of new players joining. We have indoor hurling all the way to May 2017!
Under 12/14; The U13 competition will begin 18th November on the 3G. Two rounds with the finals on 2nd December.
Under 16/18; Unfortunately no referee turned up for Mondays game v St.Feilims in the Minor Championship so it will have to be refixed. Otherwise we had a good challenge game. Our U16s play St. Felim's in the Championship on the 3G on Wednesday. Best of luck.
Hurling training times and venues; NO TRAINING THIS WEEK DUE TO HOLIDAYS.
Under 6/8; Kingscourt group; Thursday 6.45-8pm for U6/8 only in the Community Centre. €3 each and bring water bottle. Under 10s train on Sunday at the Vale.
Bailieborough group U6/8; Friday at the Bailieborough Community School Sports Hall. U6/8 from 6-7. €3 each and bring the water bottle. Under 10s train on Sunday at the Vale.
For all U8/10 information contact Willie Gaughan 086 164 9280.
Under 10/11; Sunday morning 10-11am on the astro at the Vale for all players 9, 10 and 11. Moulded studs only please. €3 each and please bring water. All players to be there for 9.55.
Under 12/14/16/18; Training for all ages from Under 12 to Under 18 will be on weekends till the end of the season. Players will receive a text. For all U12-U18 information contact Kathryn O'Flynn 087 244 1371.
Bailieborough Cancer Comfort Ltd
The Bailieborough Cancer Comfort Ltd Committee is available to help cancer patients or their families. Free Taxi service available. For further information contact: Michael Cullen 087 154 2447 or Edel Fox 086 1004030.
Alcoholics Anonymous
Local meetings of Alcoholics Anonymous are held in: The Health Centre, Kells Road on Wednesdays at 8.30pm.
If any readers have items of interest to be included in the Bailieborough News, (Obituaries, News Items, Sports, etc…), please e-mail: mattie42@eircom.net or call 042 9666200.
http://bailieborough.com/wp-content/uploads/2015/09/bborocomlogo2015-300x130.png
0
0
Colette
http://bailieborough.com/wp-content/uploads/2015/09/bborocomlogo2015-300x130.png
Colette
2016-11-04 09:45:07
2016-11-04 09:45:07
Bailieborough News. November 3rd 2016