Events Guide…
Oct 24-25, 2014 - 10 Year Celebration Concert - Community Centre
Oct 30, 2014 - Tai Chi Classes - Beckscourt Centre
Oct 26, 2014 - Liam Bridgeman - The Castle Inn
Oct 28, 2014 - Abair Leat - Bailieborough Library
Oct 28, 2014 - Citizens Advice - Bailieborough Library
Oct 26, 2014 - Eamonn Jackson & his band - Bailie Hotel
Nov 1, 2014 - Halloween Party - Failte Bar
Nov 1, 2014 - Rod and Tina Night - Bailie Hotel
Oct 25-26, 2014 - Weekend Entertainment in the Bailie Hotel - Rainbow & Tumbleweed
Oct 24-27, 2014 - Bank Holiday Weekend - Failte Bar
Oct 25, 2014 - The Legends - The Castle Inn
Oct 28, 2014 - Pilates - Presbyterian Hall
Nov 1, 2014 - HALLOWEEN PARTY - The Castle Inn
Nov 7, 2014 - Bullseye Tournament - The Castle Inn
Mar 7, 2015 - Confirmation - Killann Parish - St. Anne's Church
Oct 16, 2014-Mar 1, 2015 - Employability Skills Course - Fetac Level 4 - Bailieborough Business Centre
Oct 26, 2014 - Night Walk - Starting at Fox's Bar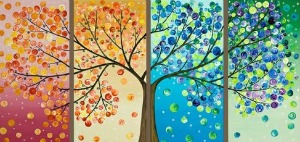 Changing Seasons.
---
Summer to Autumn.
Do you have any photos of the changing seasons you'd like us to share on bailieborough.com?
If so, email them to editor@bailieborough.com
Bailieborough News. October 23rd 2014. Matthew J. Cullen.   10 Year Celebration Concert To mark the 10th anniversary of the Bailieborough Cancer Fund Ltd, the committee presents a weekend of celebration, beginning with an extravaganza of entertainment in a Celebration Variety Concert—directed by Padraic McIntyre—on Friday and Saturday, October 24th and 25th at 8.30pm in the […]
Bailieborough Business Centre



 A professional training and meeting space on your doorstep
Rentable Office Space
Meeting/Training Venue
Typing,CV Preparation,Scanning , Faxing, Photocopying, Community Group Support.