Events Guide…
Nov 1, 2014 - MOVEMBER - The Castle Inn
Nov 7, 2014 - Bullseye Tournament - The Castle Inn
Nov 4, 2014 - Pilates - Presbyterian Hall
Nov 4, 2014 - Citizens Advice -Bailieborough Library
Nov 7, 2014 - Craft Group - Bailieborough Library
Nov 7, 2014 - Agricultural Show Annual Table Quiz - Fox's Bar
Nov 4, 2014 - Abair Leat - Bailieborough Library
Nov 1, 2014 - Halloween Party - Sky Bar & Nightclub
Nov 29, 2014 - Bailieborough Shamrock's GAA Celebration Night - Bailie Hotel
Oct 16, 2014-Mar 1, 2015 - Employability Skills Course - Fetac Level 4 - Bailieborough Business Centre
Nov 1, 2014 - Rod and Tina Night - Bailie Hotel
Nov 5, 2014 - Indoor Bowls - Community Centre
Nov 15, 2014 - SOSAD Charity Night - Bailie Hotel
Nov 5, 2014 - Mother and Toddler Group - Bailieborough Library
Mar 7, 2015 - Confirmation - Killann Parish - St. Anne's Church
Nov 4, 2014 - Photography Classes - Bailieborough Business Centre
Nov 1-2, 2014 - Weekend Entertainment - Bailie Hotel
Nov 1, 2014 - Halloween Party - Failte Bar
Nov 1, 2014 - HALLOWEEN PARTY - The Castle Inn
Nov 5, 2014 - Jiving Classes - Bailie Hotel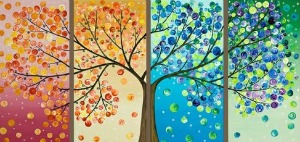 Changing Seasons.
---
Summer to Autumn.
Do you have any photos of the changing seasons you'd like us to share on bailieborough.com?
If so, email them to editor@bailieborough.com
Bailieborough News. October 30th 2014. Matthew J. Cullen.   First Communion and Confirmation The enrolment for children receiving First Communion will take place on Saturday, November 8th at 7.30pm Mass and for Confirmation on Sunday, November 16th at 10.00am Mass. Birdwatch Ireland—Cavan Branch Birdwatch Ireland are having an Outing to the Bull Island Nature […]
Bailieborough Business Centre



 A professional training and meeting space on your doorstep
Rentable Office Space
Meeting/Training Venue
Typing,CV Preparation,Scanning , Faxing, Photocopying, Community Group Support.