Bailieborough News. November 10th 2016.  Matthew J. Cullen
The Revd. Ian Horner Appointed as Rector of Bailieborough Group of Parishes
The Revd. Ian Horner has been appointed as Rector of the Bailieborough Group of Parishes in the Diocese of Kilmore, Elphin and Ardagh.  He has been the Curate of the Bailieborough Group since August 2014.
Ian is originally from Greystones in Co. Wicklow.  Having earned qualifications in Business Management and in Sound Engineering and Music Technology he went to work for The Leprosy Mission Ireland.  Following that he spent 5 years as Youth and Children's Coordinator at Kill O' The Grange Parish in Dublin.  Having felt God's call to ministry he started training in 2011, and was ordained as Presbyter in 2014 after completing placements in Christ Church Bray, Christ Church Wharton (Cheshire, UK), and the Parish of Powerscourt with Kilbride, and serving as Deacon in Greystones Parish.
Ian is married to Jenny and they have two sons, Sam (3) and Leo (1).  In his spare time he enjoys music and football.  He and his family are looking forward to continuing to journey with the people of Bailieborough, Mullagh, Shercock and Knockbride.
Ian's Institution will take place at in Bailieborough Parish Church on Sunday 27th November at 7pm. All welcome.
Congratulations and Well Done
Congratulations and Well Done to local girl, Leanne Kieran who scored a hat-trick in the Continental Tyres Women's Senior Cup Final for Shelbourne Ladies in the Aviva Stadium on Sunday last. Leanne—who also starred in the Ladies Under 19 International Side in their recent tournament in Skopje—was also awarded the 'Woman of the Match' Award for her display in the 5-0 comprehensive win over Wexford Youths. A very big crowd turned out at the Market Square on Sunday evening to welcome 17 year old Leanne home and although it was a bitterly cold evening, Leanne happily posed for all the photos of the town's latest sporting success. Thank you to the hundreds of people who came out to support Leanne Kiernan ! Thank you to all the people who acted on such short notice. Padraic McIntyre – Compere, Nixys Thesquarebar – food and entertainment, Kevin Gorman – photographer, Brendan McCahey – for singing congratulations !! Bailieborough Shamrocks Gaa – for getting the word out and Bailieborough Gardai for Leanne's escort and of course to the wee woman herself!!! Well done Leanne, your town and it's people are very, very proud of you.
BAILIEBOROUGH COMMUNITY DEVELOPMENT
The Celtic Tenors and Guests including Deirdre Shannon of Celtic Woman, Bailieborough Community School Choir, Hard Times Chorus and Bailieborough Community Choir will be performing for 1 night only at Killinkere Leisure Centre, on Saturday next, 12th November. This promises to be a musical spectacular for all the family to enjoy. Tickets cost €20 each and are available from: SuperValu, Bailie Stores, Corner Court and Clarke's Albany. All profits are being donated to Community School ASD Unit, Castle Lake Development
Project and the Christmas Lights Fund.
For further information please contact: 042-969-4716, by text: 086-794-9739, visit www.bailieborough.com/events or on Facebook at Bailieborough Development Association. Come and join us for this wonderful and worthwhile event.
Social Dancing
Social Dancing takes place this Saturday night, 12th November, in the Community Centre. Music is by the very popular 'Show Bud'.
Dancing is from 10.00 till 12.30. Supper will be served and another good night can be expected by all. All welcome.
Good Luck and Best Wishes
Good Luck and Best Wishes are extended to , Mickey Clinch, Francis Clarke, Andy Maguire, Aiden Crosby and Sean Donnellan, who are members of the Cavan Masters squad who will play in the All Ireland Masters Final against Mayo Masters in  Kilkeerin-Clonberne, Galway on Saturday next, 12th November at 3.15pm. All support welcome and for those who can't make it there will be full coverage of both games on Irish TV (Channel 191 on Sky, Freesat 400, eircom's eVision channel 191, free to air boxes and online at www.irishtv.ie and www.irishtv.com,) on Saturday, 19th November from 3-6pm. Well done lads on getting to the final and hopefully the team will be celebrating All-Ireland success on Saturday evening.
LAKELANDS ARCH CLUB – SOCIAL CLUB FOR PEOPLE WITH SPECIAL NEEDS
All ages welcome.  Date for your diary: Wednesday 30th   November, from 7-8pm (Juniors U16), 7-9pm (Seniors) in Bailieborough Business Development Building, Shercock Road.  Find us on Facebook.  Lakelands Arch Club. Email:  lakelandsarchclub@eircom.net
Bailieborough School of Music
Thank you to everyone who supported our first Lotto Draw this weekend, we are delighted with the response we received from the community of Bailieboro and beyond. Results as follows; No Jackpot Winner, Lucky Dip (€25) winners, Catherine Kennedy, Galbolie; Tara Martin, Denn; Paul and Wendy Heerey, Corner Manor; Oisín Sheridan, Clover Hill.
Men Don't Talk: Suicide is Real!!: Suicide Support Group
Life getting to you? Talking to other blokes in similar situations may help! Information and contact numbers for professional help if needed. Meeting every Thursday evening at 8.00pm in Giles Function Room, Barrack Street, Bailieborough. Please contact Gary at 089 403 9018 for further details.
Bailieborough Garden Group
Next meeting takes place in Fox's lounge, Bailieborough on Monday next, November 14th at 8pm. Guest speaker is Janet McGuigan who will talk about the folklore of trees, give some tips on tree identification and also show us how to make some Xmas table decorations. All welcome.
Enrolment for Confirmation
The students in sixth class in St. Anne's N.S. and St. Felim's N.S. will be enrolled for Confirmation at the 7.00pm Mass in St. Annes on Saturday evening next, November 12th.
The students in second class in both schools and in the Model School will be enrolled for the First Communion preparation programme at the 10.00am Mass on Sunday, November 20th.
 Bailieborough Community Choir
The Bailieborough Community Choir are holding their first ever fund raiser on Friday, December 2nd in Foxes Bar, Main Street, Bailieborough. This will be a Fund Raising Quiz which will commence at 9.00pm, sharp. A table of 4 will cost 40 euro and all are most welcome to attend.
Bailieborough Drama Group
Bailieborough Drama Group are back on the Drama Festival one-act circuit. Their play is written by local girl, Liz O' Hanlon (nee Byrne) called "the Sacred hearts right hand man". She acts alongside Darragh Smith. The show has got Best Play and Best Director (Conor Sheridan) in Moate, Co. Westmeath last Saturday, 29th October. In the Cavan one-act Festival last weekend, the group won Best Play, Best Director, Best Actress and Best Actor. The group would need another 1st to secure a place in the All-Ireland in December in Dundrum, Co. Dublin. The play will be performed in Mullagh on Thursday 10th, Manorhamilton on Saturday the 12th and Carrigallan on Sunday20th.
Classes and Services at Bailieborough Business Centre
Spaces available for Information and Technology QQI Level 4. A 40-week full time course covering Communications, Computer Applications, Digital Media, IT Skills, Maths, Work Experience, Personal Effectiveness and Workplace Safety. Call: 042-969-4716 / 049-433-1494 for details.
Internet Safety for Parents. A 2 hour session for parents, guiding you through the various Apps and Social Media sites that children are accessing. Call 042-969-4716.
A4 Colour Copying and Printing available at Bailieborough Business Centre.
Bailieboro Parish Church Funds—Fundraiser—presents CONAL GALLEN
Irish comedian and singer, Conal Gallen will be coming to perform in the Bailie Hotel on Friday 18th November 2016 at 8:30pm. Funds raised will go towards Bailieborough Parish Church. Tickets are available from vestry members or from reception in the Bailie. Come along for an evening of fun! Admission €25.
Bailieborough Development Association
The Bailieborough Development Association, Annual General Meeting will take place on Tuesday 22nd November, 2016 at 8.00pm in the Bailieborough Business Centre on the Shercock Road. All are welcome to attend.
Car Parking around St. Anne's Church
Those visiting the Church and particularly those attending Church Services are asked to park only in the bays provided and not in the middle of the avenues. Please do not abandon cars on the avenues as they are needed for ordinary and emergency access and deliveries. The bays nearest the Church are for cars with disabled permits and can only be used during Service times by those with such permits.
Annual Dog Walk
Bailieboro Vet Clinic presents their Annual Sponsored Dog Walk in aid of the Cavan SPCA on Saturday, 26th November at 12:30pm on the Kells Rd.
All welcome including your four legged friends! Please help by collecting a sponsorship card which are available in the office. Face painting and refreshments on the day.
Bexcourt Centre
Bailieboro 'Lend a Hand' for the elderly and vulnerable are still here, more so now that the weather is that bit colder!! If ye need any jobs done or maybe just someone to call for a chat, just give us a call on 0429694825.
Dhuish Group Water Scheme
Due to the annual maintenance of the water mains, there may be disruptions of group water supply from 8 November until 18 November 2016. Apologies for any inconvenience this may cause.
Bridge
Bridge takes place every Tuesday evening in the Hotel Bailie at 8.00pm. New members are always most welcome.
Drumkeery Group Water Scheme
Drumkeery Group Water Scheme will be carrying out the biannual maintenance work on the network, which will include scouring of the lines. This may cause some disruption to member's water supply. If discolouration of the water occurs, run the tap until the water becomes clear. Maintenance work will be carried out between Monday 7th and Saturday, 30th November inclusive. Should any problems arise, please contact, The Maintenance Officer, Seamus McCabe at 086 0466188. Your co-operation and understanding is greatly appreciated and we regret any inconvenience caused.
Walk, Jog Or Run
Exercising Is FUN! Every Monday and Wednesday evenings at 8pm join us at Bailieborough Community Centre! All welcome—no matter what your fitness levels are!. Ok folks, join us to run, jog or walk and most importantly tea, biscuits, fruit and chat afterwards.
BAILIEBOROUGH SHAMROCKS
Underage Medal Presentation with Mickey Harte 12th November 2016.
Bailieborough Shamrocks Underage Section are delighted to announce that Tyrone Manager, Mickey Harte is coming to the Bailieborough Community School on Saturday next, the 12th November 2016 to present medals to our Under 6, 8s, 10s, 12s, 14s and 16s at 5.30pm. All welcome.
Adult Learning Service For Cavan and Monaghan Education Board (CMETB):
7 week, FREE course for Farmers, commencing on Thursday, November 10th in the Bailieborough Business Centre, covering Farm Safety, First Aid and Computers. Please contact, Regina Clarke at 087 2855 907 for further details.
Library
 Parent, Baby and Toddler group: Weekly meeting at Bailieborough Library.
Bailieborough Library Parent, Baby and Toddler Group has proven to be a vital life line for all stay-at-home parents who may be new to the area and wish to get out of the house and make new friends. There is a huge range of toys for children to play with, while parents can enjoy a cup of tea and chat.
The group meets at the Library Arts space every Wednesday at 10.30am-12pm. Why not join their Facebook Group and keep up to date with news and events.
Citizens Information every Tuesday 1.30pm-2.30pm on a first come first served basis;
Craft Group every Friday 10.30am-1pm;
Book Club 6pm-7pm last Thursday of every month;
Lit Lab writers group every second Tuesday. Contact 042 9665779 for details on any of the above.
CITIZENS INFORMATION 
Co. Cavan Citizens Information Outreach Service in Bailieboro (The Library) on Tuesdays, from 1.30pm – 2.30pm. This is a weekly service.  Any enquiries 076 1075200.
Baptism Dates in St. Annes for November 2016 and December 2016
The following are the available dates for Baptisms in St. Anne's Church for November and December –November 26th (Saturday 1.30pm), December 11th (Sunday 12.30pm), December 17th (Saturday 1.30pm).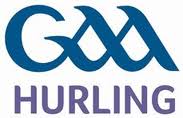 East Cavan Gaels GAA Club – Hurling News 7th November 2016
Under 6/8/10; Training returns this week after the Halloween break. Thursday 6.45-8pm in Kingscourt Community Centre for U6/8 only, Friday 6-7 for U6/8 and 7-8pm for U10 in Bailieboro Community School Sports Hall. All sessions are open to all from the entire region. €3 and water please.
Under 10 monster blitz this coming Tuesday in the old Army Barracks Cavan 7-8.15pm.
Under 12/14; The U13 competition will begin 18th November on the 3G. Two rounds with the finals on 2nd December.
Under 16/18; Our U16s had a fantastic result with victory over St. Felim's in the Championship semi-final on the 3G on Wednesday last. All roads lead to Breffni 3G again this coming Wednesday where they will take on defending champions Cootehill in what promises to be a cracking encounter in the final. Throw in is a 7pm and all support is very welcome.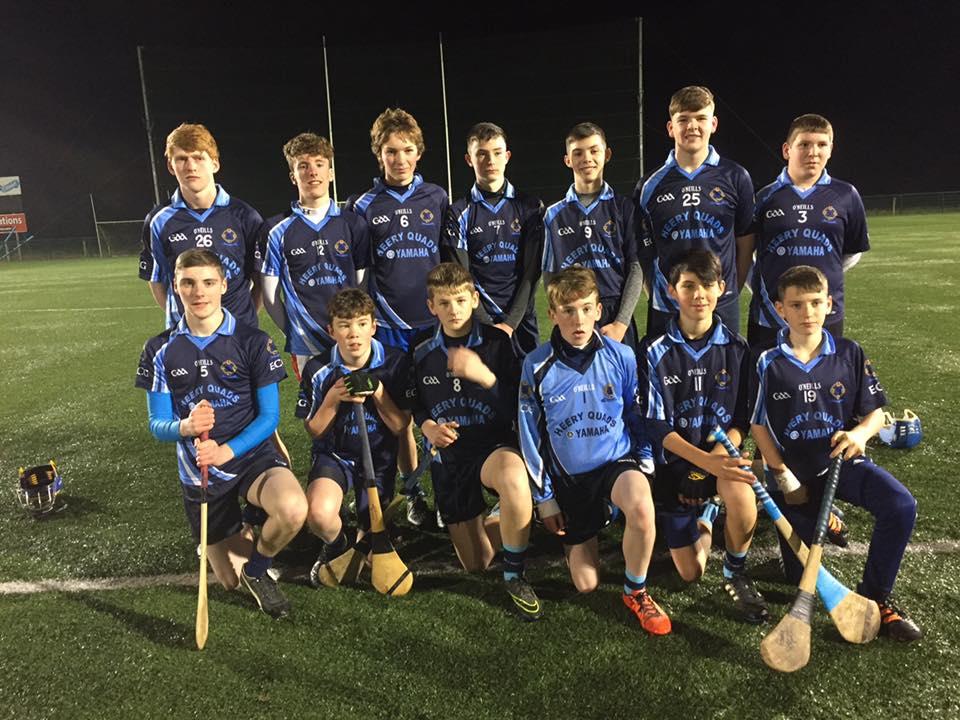 Above; Wednesdays successful U16 side.
Our minor squad await the refixture of the game v St. Felim's from last week.
Hurling training times and venues;
Kingscourt group; Under 6/8; Thursday 6.45-8pm for U6/8 only in the Community Centre. €3 each and bring water bottle. Under 10s train on Sunday at the Vale.
Bailieborough group U6/8/10; Friday at the Bailieborough Community School Sports Hall. U6/8 from 6-7 and U10 from 7-8pm. €3 each and bring the water bottle. Under 10s train on Sunday at the Vale.
For all U8/10 information contact Willie Gaughan 086 164 9280.
Under 12/14/16/18; Training for all ages from Under 12 to Under 18 will be on weekends till the end of the season. Players will receive a text. For all U12-U18 information contact Kathryn O'Flynn 087 244 1371.
Bailieborough Cancer Comfort Ltd
The Bailieborough Cancer Comfort Ltd Committee is available to help cancer patients or their families. Free Taxi service available. For further information contact: Michael Cullen 087 154 2447 or Edel Fox 086 1004030.
Alcoholics Anonymous
Local meetings of Alcoholics Anonymous are held in: The Health Centre, Kells Road on Wednesdays at 8.30pm.
If any readers have items of interest to be included in the Bailieborough News, (Obituaries, News Items, Sports, etc…), please e-mail: mattie42@eircom.net or call 042 9666200.
http://bailieborough.com/wp-content/uploads/2015/09/bborocomlogo2015-300x130.png
0
0
Colette
http://bailieborough.com/wp-content/uploads/2015/09/bborocomlogo2015-300x130.png
Colette
2016-11-11 09:23:30
2016-11-11 09:23:30
Bailieborough News. November 10th 2016