Bailieborough News. October 28th 2019. Matthew J. Cullen.
Bailieborough Creative Hub: Bailieborough Creative Hub presents 'A Haunting'–an
eerie, hair raising theatrical event, with ghostly tales and deathly poems in the Courthouse, Bailieborough on Thursday evening next, October 31st at 7.00pm. Free admission.
Suitable for all who want a scare in their lives. Be early as there is limited seating available!
Halloween 'Fright Night' : A huge thank you to all the volunteers in Bailieborough who gave their time to make "Fright for your Lights" night happen. From the scarers to the tea makers, tent builders, car parkers and to the public thank you for your support in making these community events happen. It really lived up to it's name and many, many people enjoyed this terrific evening.
Congratulations to The Lambe family who have won the family pass to Santa's Grotto on November 30th!
Bailieborough Drama Group: Bailieborough Drama Group have been busy rehearsing their new one act play " The Shape" by Tara Lovett for the last few months, in prepartion for the One Act Festival Circuit. Directed by Conor Sheridan, assistant director Liz O'Hanlon, cast Liam Daly, Fiona Clarke, Fergal Donnelly and Stage Manager, Mary Mc Donagh. Local audiences can catch them in Ramor Theatre, Virginia on this Thursday, October 31st, where they will be joined on the night by Cornmill Theatre group with "The Aftermath" by Alice Lynch, directed by Ronan Ward. Tickets are available from the Ramor Theatre and we all wish them, the best of luck on the 'Circuit'.


Bailieborough Tidy Towns: Bailieborough Tidy Town's , Annual General Meeting will take place on Monday evening next, November 4th at 8.00pm in the Bailie Hotel.
Everybody welcome. Come and represent your Business, Street, Road or Estate.
New volunteers are needed.
Bridge: Bridge takes place in the Hotel Bailie on every Tuesday evening and new members are always most welcome.
Bailieborough School of Music: Lotto results for 19-10-2019. Numbers Drawn; 4, 10, 19, 20. No Jackpot Winner, Lucky Dip (€25) Winners; Yvonne and Paul Rooney; Jenna Reilly; Rena Coleman; Evie Gaffney. Next week's Jackpot €6,500.
Bailieborough Social Day Centre: Halloween Party in the Community Centre on Wednesday, October 30th from 2.30pm to 4.30pm. New people always very welcome to join the group.
Bailieborough Mens/ Hen's Shed: The Hen's Shed currently meets each Wednesday evening in the Bexcourt Centre from 7:15 till 9pm, and each Thursday morning in the Library from 10 till 12 noon. The group is open to women over the age of 18 living in or around Bailieborough. Contact: Maria at: bailieboroughhensshed@gmail.com or find us on Facebook for further information.
The Men's Shed currently meets every Tuesday morning form 10am till 12 noon in the Bexcourt Centre. The group is open to men over the age of 18 living in or around Bailieborough, contact Matthew at bailieboroughmensshed@gmail.com or find us on Facebook for further information.
Bailieborough Women's Group: Meeting on Thursday, October 31st in the Community Centre from 2.00pm to 4.00pm, with bowling session for visit to REHAB—please everyone attend and new members welcome.
Deepest Sympathy: Deepest Sympathy is extended to daughters, Suzanne, Paula and Aisleen ; partner Ann, brothers Pat and Dick, sisters Rosemary, Kitty and Ann, extended family, relatives and many friends on the death of Brendan Gallagher (late of Donnybrook, Dublin 4, formerly Bailieborough, Co. Cavan and Retired An Garda Síochána), who passed away suddenly on Monday, October 14th, 2019. Brendan was pre-deceased by his wife Bridie. Brendan's Requiem Mass took place in the Church of the Sacred Heart, Donnybrook on Friday, October 18th followed by burial in Mount Venus Cemetery.
Bowls: Bailieborough Community Bowls continue in the Community Centre on Wednesday evenings at 8.00pm. New members—both male and female are most welcome.
'Trick or Treat' for Temple Street: What a brilliant time in Tesco Bailieborough on Friday and Saturday last.
A huge 'Thank You' for all your support!! The fancy dress in store was great craic and a massive 'Thank You' to all who baked for our Cake Sale ..we couldn't have a cake sale without you ..as always the support in our store is amazing, we are truly blessed to live in such a brilliant, generous community!
Bailieborough Cancer Comfort Ltd: Bailieborough Cancer Comfort Ltd's Annual Variety Concert will be held on Friday, 15th and Saturday, 16th November. We are looking for local talent to take part…..if interested, please contact Edel on 086 1004030.
Irish Red Cross: Bailieborough Branch: The Bailieborough Branch of the Irish Red Cross are organising a 'First Aid Course' in the Resource House, commencing on Monday evening next, November 4th. The course will be of six weeks duration and will take place every Monday night from 7.30pm to 10.00pm. For further information, please contact Julie at 086 8968 928.
Vincent's Shop, Bailieborough: We are urgently seeking donations of Gents and Ladies clothing, especially Winter Coats, also paper and plastic bags that we can use in Vincent's Shop. Thank You for all your kind donations of clothes, toys, bric-a-brac and for generously buying from the shop. All money raised is used for local deserving causes.
Computers for Farmers: Help is at hand for farmers, who need training in Basic Computers, On-line Herd Registration Form Filling, Internet and email, Farm Record Keeping, Health and Safety etc. Classes are free and are commencing on Monday evenings in Bailieborough Business Centre at 7pm. To book a place contact Noelette Dolan on 087 9293531 or Elizabeth on 087 6190040.
Walk, Jog, Run or Crawl! Run, walk, crawl or jog every Monday and Wednesday evenings at the Community Centre, Chapel Road, Bailieborough at 8pm. It's free!!!! And there is no catch! All newcomers welcome. Also the Saturday morning Leisure Group Cycle is back and takes place on Saturday mornings leaving from the Community Centre, Bailieborough at 9.00AM. Please bring euros for coffee stop and all welcome.
Christmas Fairs: Bailieborough Creative Hub are organising Christmas Fairs for 7 weeks from Sunday next, November 3rd :
Bailieborough Creative Hub presents Christmas Fairs 2019 in Bailieborough Courthouse.
There will be 7 fairs on the following dates: Sunday, 3rd November – 12pm to 5pm.
Sunday, 10th November – 12pm to 5pm.
Sunday, 17th November – 12pm to 5pm.
Sunday, 24th November – 12pm to 5pm.
Saturday, 30th November – 2pm to 8pm (Santa arriving in town and Christmas Lights switch on).
Sunday, 7th December – 12pm to 5pm.
Sunday, 14th December – 12pm to 5pm.
Contemporary and handcrafted gifts, arts, crafts, cards, artisan bakes and more. To book a table or for enquires, please email us at bailieboroughcreativehub@gmail.com
Irish Dancing Classes: Irish Dancing Classes take place every Thursday evening from 6.00 to 8.00pm, in the Community Centre, Chapel Road. For further details, please contact: Tracy at 085 771 2282.
Citizen's Information: The service takes place every Tuesday from 1.30pm to 2.30pm in the Library— providing information, advice and advocacy supports to everyone on Social welfare, employment, Pensions, Health, Tax etc… No appointment necessary.
Bailieborough 'Lend A Hand': 'Lend a Hand' is for the elderly and vulnerable in the Bailieborough area. Just give us a call if you need a job done, or even just a chat. Phone Ann on 042 9694825.
Baptism Dates in St. Annes for November and December 2019: The following are the available dates for Baptisms in St. Anne's Church– November 3rd (Sunday, 12.30pm), November 16th (Saturday, 1.30pm), December 1st (Sunday, 12.30pm), December 14th (Saturday, 1.30pm), December 15th (Sunday, 12.30pm) and Sunday, December 29th (Sunday, 12.30pm).
Bailieborough Library: The Craft Group are still going strong with many great memories and hopefully more to come! Not just a craft group, but a place to come, have a cuppa, learn new talents, make new friends and feel very welcome. Everyone is welcome every Friday morning drop in from 10am to 1pm!
Book Club 6pm-7pm on the last Thursday of every month; Lit Lab writers group every second Tuesday. Contact 042 9665779 for details on any of the above.
Bailieborough Cancer Comfort Ltd: The Bailieborough Cancer Comfort Ltd Committee is available to help cancer patients or their families. Free Taxi service available. For further information, contact: Edel Fox 086 1004030.
Alcoholics Anonymous: Local meetings of Alcoholics Anonymous are held in: The Health Centre, Kells Road on Wednesdays at 8.30pm.
East Cavan Gaels GAA Club – Hurling News 28th,October 2019:
Under 15/17;
Final round of U17 next week.
Under 11/13;
Both teams did very well in their respective finals in Breffni Park recently. The Under 11s can count themselves very unlucky in what was a keenly fought and tight contest. A full 15 a side game for them which was impressive in itself.
The Under 13s had it a bit harder on the night but again can be pleased with both their workrate and never say die spirit in what was again another good contest. Bright futures for both these sides in the years ahead.
The Under 11 squad at the recent final with Pat, Una and Mary management.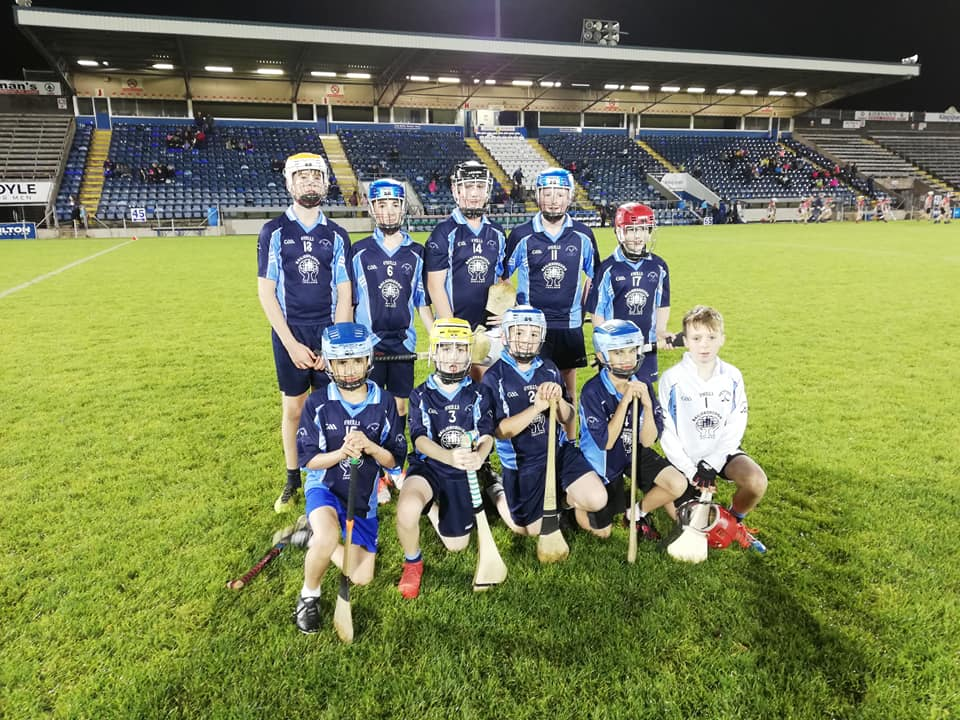 The Under 13 squad at the recent final.
Under 7/9;
After what seems like a lifetime indoor hurling finally returned this past week. We'll keep chipping away now until Christmas. Lots of new players arriving which is again very positive. The production line must keep running!! New players especially welcome. We have seperated the Under 7s and 9s from each other so they now have their own individual session.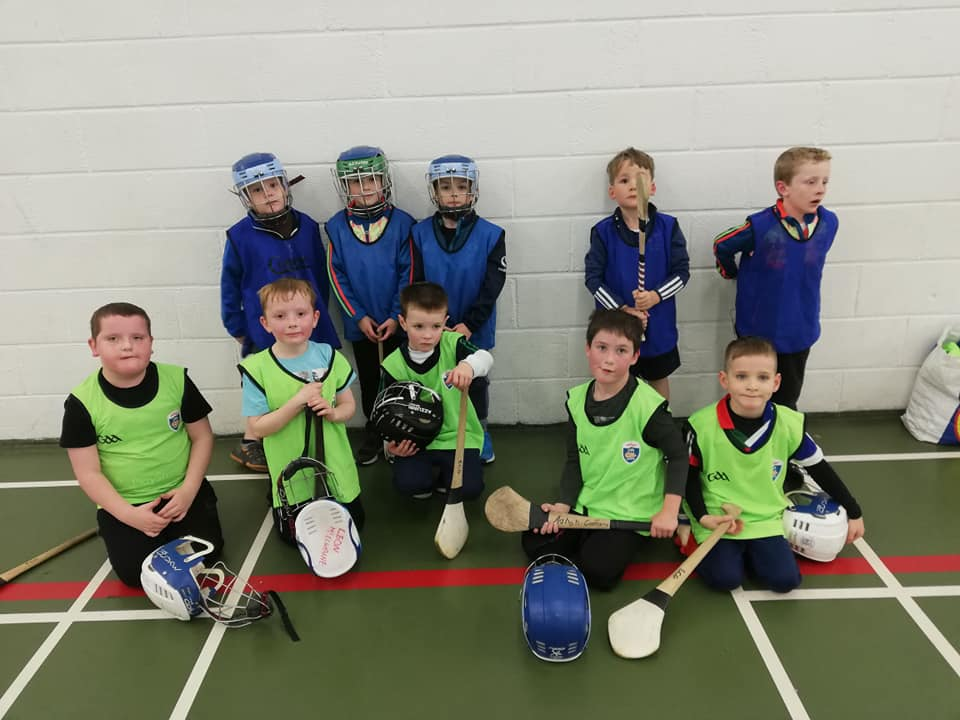 Fridays Under 7 squad.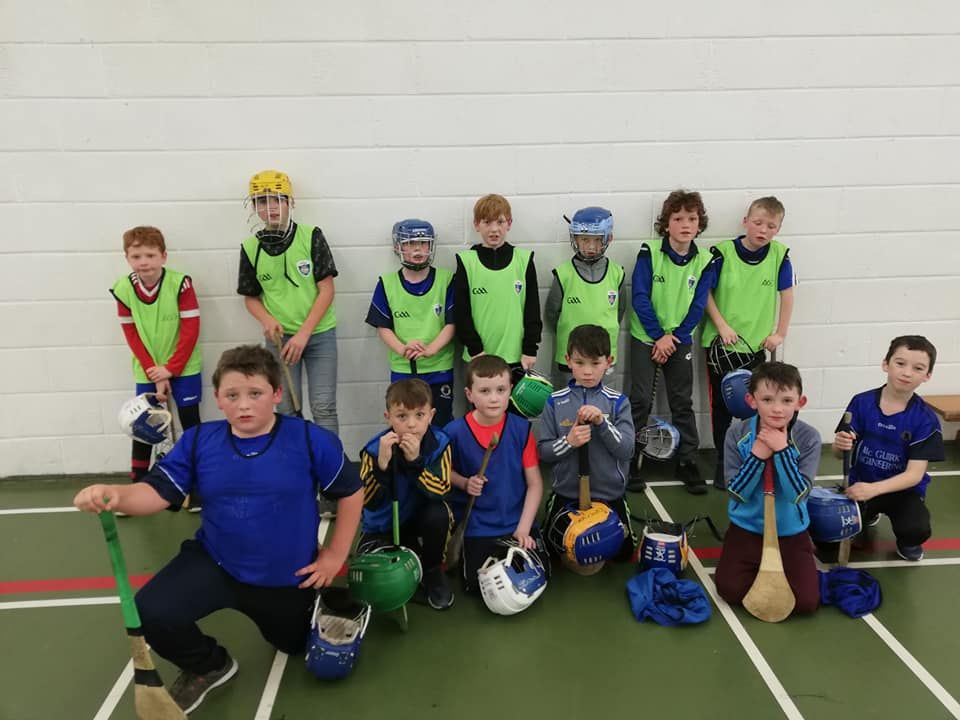 Fridays Under 9 indoor hurlers.
The week ahead;
Friday;Under 7 6-7pm. Under 9 7-8pm both in the Bailieborough Community School Sports Hall. €3 each and bring your bottle of water.
Club contacts;
U7/9/11; Willie Gaughan 086 164 9280.
U13/15/17/Senior; Kathryn O' Flynn 087 244 1371.
http://bailieborough.com/wp-content/uploads/2015/09/bborocomlogo2015-300x130.png
0
0
Liz Fleming
http://bailieborough.com/wp-content/uploads/2015/09/bborocomlogo2015-300x130.png
Liz Fleming
2019-10-31 15:06:03
2019-10-31 15:06:06
Bailieborough News Thursday 31th October 2019