Bailieborough Shamrocks: 'Lip Sync' Fundraiser -All Weather Pitch Project.
As you all may know now, we are running a Major Club Fundraiser 'Lip Sync' Battles on Saturday 7th October in Killinkere Leisure Centre. This fundraiser is vital for our Club as we will be starting to construct a 60M x 25M All Weather Pitch this week. In the next couple of days you will see the machines move in and construction begin. The Training pitch will be realigned also and there will be extensive work done on our Entrance from the Shercock Road with new fencing etc. This is an ambitious project and we will need as much support as possible from our members and the wider community. If anyone would like to advertise with us for our Fundraiser or by placing their business sign on our Main Pitch or on the Astro Pitch please contact any executive member. For non-business people, we would appreciate if you would buy a ticket or 2 for the show. It will be an amazing night and you won't be disappointed with what you will witness. Again this facility will help us cater for our growing playing numbers and it will also be available to the wider community, schools, local groups / organisations etc. We as a club always get great support from the Community and we greatly appreciate all everyone has done for us over the years. In 8 week's time, we will have our Main Playing field a 117M x 80M training field and our All Weather Pitch. Bailieborough Shamrocks GAA Club will be well equipped after this to cater for our ever expanding membership. Our Facilities will be as good as any in the County bar none.
Lip Sync Launch Night.
Last Friday night we had a great turnout for our Launch Night for our Major Fundraiser Lip Sync Battles in Nixys Square Bar. We have 13 Acts taking part in the show and 10 were in attendance on the night. Our thanks to everyone who turned up and especially to our Acts who are the most important people in this show, as without them we wouldn't have a show. The amount of effort they are putting in is amazing and we as a Club cannot thank them enough. From the bottom of our hearts Thank you all so much. To Paddy Sheanon our MC and Ian McCabe the Anglo Celt photographer we appreciate ye rushing back from Breffni Park to help with our Launch Night. And to our Club Members, supporters and the Wider Community we would appeal to everyone to get their tickets quickly as they are selling fast. We expect a crowd of 1,000 to be in our venue in Killinkere Leisure Centre on Saturday 7th October 2017. All our Acts have tickets as well as all Club teams managers and selectors and anyone who is looking for tickets can contact Gavin the PRO on 086 7956796. Looking forward to seeing you all on the night, its going to be an amazing show.
Bailieboro Cancer Comfort Ltd greatly acknowledge the generosity of the local community and surrounding areas. Family Forest Walk held on Saturday, 19th August raised €1135, Blue Coin Box's counted €1046, Raffle Cards of the Blanket made and donated by Valerie Scannell and her Junior Craft class raised €450 and TESCO Door collection on Saturday, 2nd September raised €1405.
We the committee— Thank You for your on-going support and generosity.
Library Renovations:
Due to minor renovations, the Library will remain closed on Friday, September 29th and Saturday September 30th. We will re-open on Tuesday October 3rd at 10am!
St. Vincent DePaul Appeal:
St Vincent De Paul need your help, we are seeking donations of good quality Bric a Brac for the shop. This would include ornaments, dinner sets, tea sets cutlery, plates, dishes, glasses and pictures. Also, good condition curtains, towels, sheets, pillow cases and table linen, which are saleable in the shop. Thank you for your support for this appeal and for all your support in the past. Goods can be handed in to the shop on the Main Street.
FRUIT BAGS FOR OXFAM BAILIEBORO FRUIT BAGS FOR OXFAM was held on Monday 18th of September. The damsons had to be picked earlier. Thank you so much to everyone who supported the event. There will not be a stall on the 28th.
"Spanish Coffee Morning in Bailieborough":
Learn Spanish in a friendly environment with a Native Spanish Teacher, while enjoying a nice cup of tea or coffee. Lesson are every Tuesday from 10 to 11am, Beginners. Price: 5 lessons €50. To enrol please contact Lydia on 0877414735. One to one lessons and grinds also available.
Bailieborough Library: Reading Group:
Why not join Bailieborough Library Reading Group? We are starting back on Thursday, September 28th at 6pm. Everyone is welcome to our informal group and there is no charge. Book to read for October is Sebastian Barry's 'Days Without End', copies of which will be available on the night! Refreshments will be on offer! Why not give it a try!
"Spanish for Children":
Classes will be arranged accordingly with their age group. Children from juniors to 6th class. Children will learn Spanish in a very friendly and dynamic manner. Starting soon!!! Names taken now. Feel free to contact Lydia on 0877414735.
Bailieborough Men's Shed:
Located at the Beckscourt Centre, the Men's Shed is an excellent outlet for men to get together, enjoy their time, have a chat and learn new skills. All are welcome. Anyone interested or needing further details, please call into the Centre or call: 042 9694825.
Classes at the B.D.A. Centre: Computers for Beginners – Tuesday Evenings, 5 weeks for 2 Hours, Print Bank Statements, Book Holidays, Set up Email, On Line Motor Tax and much more.
 Computers for Improvers – Getting your photos from your phone to print, send attachments with email, an introduction to word, excel, social media and much more.
Graphic Design – Create and print posters and advertisements for your small business or club.
Web Design – Create and manage Web sites for your small business or club, computer competency necessary.
 Microsoft Word – Letters, Mail Merges, Setting up and printing documents, booklets, leaflets.
 Microsoft Excel – Keeping records for your small business or club.
 All classes are free – Call 042-969-4716 or 086-794-9739 to Reserve your place.
Hardtimes Chorus will present "Thank You for the Music" a wonderful concert in aid of St Anne's Church Renovation Project. Tickets are now available in St Anne's Parish Office (Curate's House), Virginia Road on Mondays from 10.30am to 3.30pm, Thursday's from 10.00am to 3.30pm and Fridays from 2.00pm to 6.00pm, Super Valu, Bailie Stores and the Bailie Hotel. Tickets will also be available after weekend Masses from October 8th.  Your support would be much appreciated. The Show date is Friday 10th November 2017 at 8 pm in St Anne's Church. Admission €15.00.
Bailieborough Community Indoor Bowls:
Bailieborough Community Indoor Bowls take place every Tuesday evening in the Community Centre, Chapel Road at 8.00pm. New members are always most welcome.
Bailieborough Women's Group:
The Bailieborough Women's Group will resume on Friday, September 29th, meeting in the Community Centre from 2.00pm to 4.00pm. Lots of interests and activities planned. New members are most welcome.
Bailieborough Cancer Comfort Ltd are preparing for their forthcoming Annual Variety Concert in November and would love to hear from local talent who would be interested in taking part. Contact any committee member or leave your details in to Fox's Bar and Lounge before September 30th.
Five out of Five!:
The Bailieboro Celtic Senior 'A' team continued their terrific start to the new season with a hard fought 4—1 win against Redeemer Celtic at the Vale Grounds on Sunday morning last. Harry Eager, Ben Hannigan and Jamie Fitzgerald (2) scored the all-important goals. This weekend the side travel away to Hazel Lane which will be a top of the table clash. The 'B' Reserve team also had a good result on Saturday afternoon last when they defeated Killmessan by 2—0, with Graham Bayliss and Seamus O'Neill getting the goals.
Baby and Toddler Group:
Bailieborough Library Baby and Toddler Group starts back every Wednesday at the earlier time of 10am. All babies, toddlers, parents and minders are welcome. No charge.
Irish Dance Classes:
Irish Dance Classes with World Champion Dancers, Aishling and Emma Fox takes place in Tierworker Hall on Wednesday and Friday evenings. All levels welcome. For more information, please contact: 087 205 9128 or 087 969 9235.
Bailieborough Red Cross:
Thanks to all who supported our Collection in Aid of The Donegal Flood Appeal last Saturday evening and Sunday morning in Bailieborough, Killann and Shercock.
Bailieborough School of Music:
Lotto results for 23/09/17.  Numbers Drawn; 4, 5, 18, 20.  No Jackpot Winner, Lucky Dip (€25) Winners; Oliver Cooney, Grousehall; Florrie McCabe, Lake View; Conor Kavanagh, Maple Court; Damien Callaghan, Beckscourt View. Jackpot next week, €1,600.
Baptism Dates in St. Annes for October and November 2017: The following are the available dates for Baptisms in St. Anne's Church–October 14th (Saturday, 1.30pm), October 22nd (Sunday, 12.0pm), November 11th (Saturday 1.30pm) and November 26th (Sunday 12.30pm).
Bailieborough Poetry Festival: Coming soon is the annual Bailieborough Poetry Festival from October 5th-7th so keep that weekend free.
Now in its 5th year the poetry festival will be host to artist Michelle Boyle, Noel Monahan, Patrick Chapman, Gerard Smyth, Liam McCabe, Linda Opyr and Emily Wills.
Bailieborough Poetry Festival Programme of events (watch for regular updates).
THURSDAY 5th October-Bailieborough Library 7pm.
Official opening of Poetry Festival AND visual art exhibition by Michelle Boyle in the Library Arts space.
This event will include a selected reading by members of the LitLab collaborating with the artist and her work.
FRIDAY 6th October- Murtagh's Lounge- 7.30pm.
Noel Monahan, the Cavan and internationally renowned poet, has edited the third anthology of poems by LitLab, entitled 'Frank Miller Stole My Girl'. He will officially launch the collection, which will be followed by a LitLab reading from the anthology.
Noel Monahan will then read a selection of his own work.
An open mic will follow and then finishing the night will be Liam McCabe, musician with his recent collection of spoken word songs.
SATURDAY 7th October- Bailieborough Library
Bailieborough Library
10am-1pm. Poetry workshop by American poet Linda Opyr.
Bailie Hotel
10am-1pm. Poetry workshop by UK poet Emily Wills.
Bailieborough Library
2.30pm. Bailieborough Poetry Prize presentation by poet Patrick Chapman, followed with readings by winning poets.
3.30-4pm. Tea break
4pm. Reading by Patrick Chapman.
4.30-5pm. Open mic
Murtagh's lounge
7.30pm readings by travelling guest poets, Linda Opyr and Emily Wills.
8.30pm reading by renowned Irish poet, Gerard Smyth
Music to finish.
Bailieborough Poetry Festival……………..WHERE WORDS MATTER.
Bailieborough Library: Everyday Irish – Tuesday evenings 3pm to 5pm
Beginner Conversational Irish Class for Adults who would like to learn the basics.
Ipads with Social Media for Beginners –   Wednesday afternoons 2.15pm-4pm. This course will help those wanting to get to grips with Social Media using IPADs.  (IPADS are provided). Contact:042 9665779 or
email: fburke@cavancoco.ie
Bailieborough Library Parent, Baby and Toddler Group has proven to be a vital life line for all stay-at-home parents who may be new to the area and wish to get out of the house and make new friends. There is a huge range of toys for children to play with, while parents can enjoy a cup of tea and chat.
The group meets at the Library Arts space every Wednesday at 10.30am-12pm. Why not join their Facebook Group and keep up to date with news and events.
Citizens Information every Tuesday 1.30pm-2.30pm on a first come first served basis; Craft Group every Friday 10.30am-1pm; Book Club 6pm-7pm last Thursday of every month; Lit Lab writers group every second Tuesday. Contact 042 9665779 for details on any of the above.
 East Cavan Gaels GAA Club – Hurling News 25th September 2017
Under 6/8/10; Indoor hurling is now fully back up and running in both Kingscourt on Thursdays and Bailieborough on Fridays. It has been one of the best new starts in many years with lots of new players joining the fun. Let's keep up the good work. New players always welcome.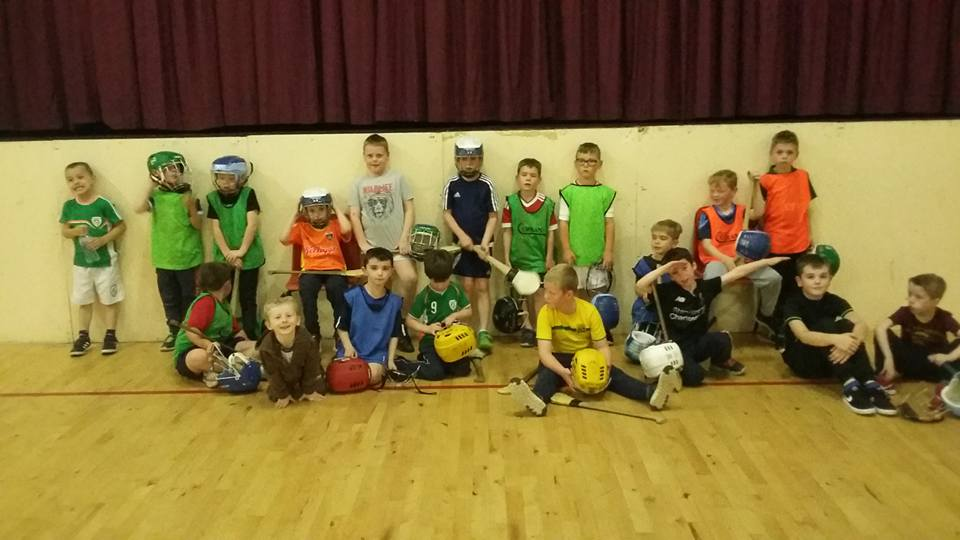 Above; Kingscourt U6/8/10s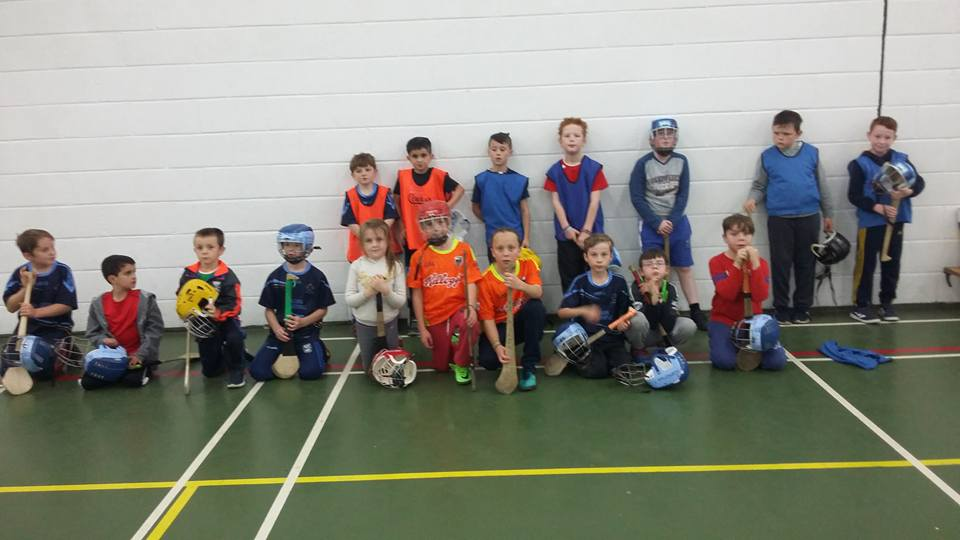 Above; Bailieborough group U10s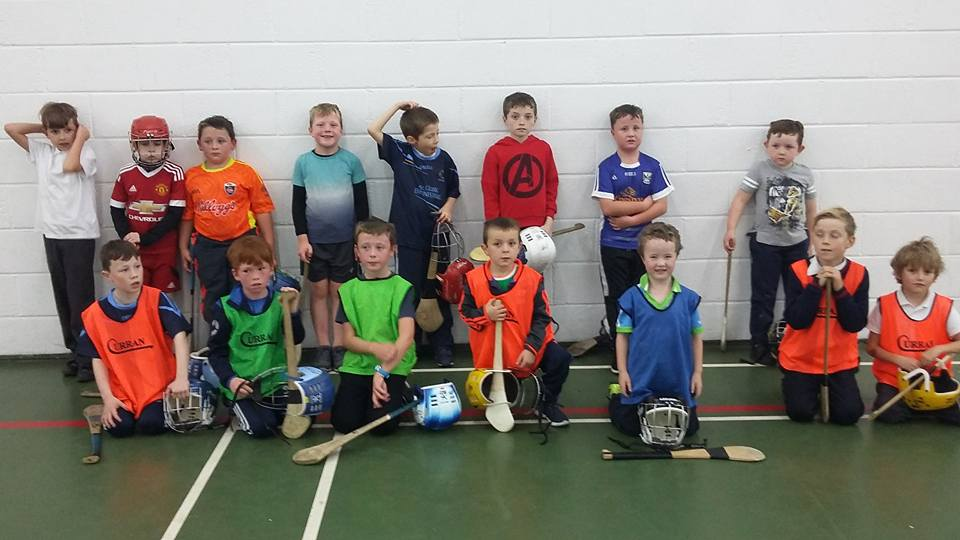 Above; Bailieborough group U6/8s.
Under 12; These lads had a good game with Carrick on Sunday morning. U13 starts Wednesday 4th October on the 3G at Breffni Park.
After school Hurling; Cavan GAA and Ulster GAA will provide 5 weeks of after school hurling coaching in Kingscourt Community Centre continuing this coming Tuesday 4-5.15pm for those in 3rd, 4th, 5th and 6th class. New and existing players, from the entire region, very welcome. These are very good sessions free from the sometimes difficult elements working on key hurling skills with a lot of fun also.
Under 14; The 2017 Cavan U14 Hurling Championship Final is set for next Monday 2nd October in Breffni. Best of luck to all our players, management and mentors as they take on reigning champions Cootehill.
Under 16 and Minor; Unfortunately after a very encouraging start to both Ulster competitions at these age grades, we had to pull out of these competitions as local Gaelic football fixtures meant we could not access our players. We hope fixtures, both locally and in Ulster, can be streamlined more effectively in 2018 to give Gaels the opportunity to play both codes of which very many wish to do but cannot.
Adult hurling (its coming!); We have entered into the Cavan 9 a side adult league beginning in November likely on the 3G. This will be our first ever taste of adult hurling in the club and will act as preparation for a full 15 a side team in 2018. Training for all adult and minor players will be on Sundaymorning in Kingscourt Stars GAA grounds at 11am sharp.
Training times;
U12/14/16/18;
All training at BCS pitch Wednesday 6.30pm TBC as there is football again this week.
Players will receive a text.
The week ahead;
Tuesday; After school hurling in Kingscourt Community Centre for boy in 3rd-6th class. 4-5.15pm. No charge Equipment supplied.
Wednesday; U14/16/18 training at BCS pitch 6.30pm TBC.
Thursday;. Kingscourt indoors U6/8/10 at 6.45.
Friday; Bailieborough indoors U6/8 6-7. U10 7-8.
Midweek updates on our Facebook page- East Cavan Gaels Hurling.
Halloween Camps: Tanagh Forest School (6-11yrs) and Tanagh Bush Camp Craft (12-15yrs) camps are running over the Halloween, 31st Oct, 1st Nov and 2nd Nov. Forest School is in the morning from 10am-1pm and Bush Camp Craft is in the afternoon from 2pm-5pm. Contact Philomena for more information 049-5552988 or email: info@tanaghoutdooreducation.com
Book early to avoid disappointment.
Autumn Craft and Gift Fair: Autumn Craft and Gift Fair, Sunday 1st October, from 12-5pm, in the Slieve Russell Hotel, Ballyconnell, free admission. For more information visit downlandcrafts.ie or ring 049 436 4877.
Bailieborough Cancer Comfort Ltd: The Bailieborough Cancer Comfort Ltd Committee is available to help cancer patients or their families. Free Taxi service available. For further information contact: Michael Cullen 087 154 2447 or Edel Fox 086 1004030.
CITIZENS INFORMATION: Co. Cavan Citizens Information Outreach Service in Bailieboro (The Library) on Tuesdays, from 1.30pm – 2.30pm. This is a weekly service.  Any enquiries 076 1075200.
Alcoholics Anonymous: Local meetings of Alcoholics Anonymous are held in: The Health Centre, Kells Road on Wednesdays at 8.30pm.
http://bailieborough.com/wp-content/uploads/2015/09/bborocomlogo2015-300x130.png
0
0
Lee McDonnell
http://bailieborough.com/wp-content/uploads/2015/09/bborocomlogo2015-300x130.png
Lee McDonnell
2017-09-27 14:11:39
2017-09-27 14:11:39
Bailieborough News. September 25th 2017. Matthew J. Cullen.