Knockbride Church of Ireland Harvest Service:
The Harvest Service in Knockbride Parish Church takes place this Sunday 24th September at 8pm.  The speaker will be Revd. Simon Scott and the service will be followed by refreshments in the hall.  All are invited and all are welcome – come and join us!
Moybologue Historical Society: Old Photograph Request: The society would be very grateful to hear from anyone who has old photographs at or inside Moybologue old graveyard, or at the Moat, particularly before the last restoration works in 1988-89. Please contact the society atmoybologuehs@gmail.com, or via Facebook.
Library Renovations: Due to minor renovations, the Library will remain closed on Friday, September 29th and Saturday September 30th. We will re-open on Tuesday October 3rd at 10am!
Bailieborough 'Stop Waste Food' Challenge:
Stop Food Waste are challenging Irish households to reduce their food waste. Taking this challenge will start you on the road to less food waste and could save you as much as €60 each month. Interested? Bailieborough Stop Food Waste Challenge will take place at the Library on Thursdays, September 21st and 28th. This is a FREE event and all members of the community are welcome to attend. Register your interest by emailing info@cavancoco.ie
FRUIT BAGS FOR OXFAM is a locally organised event that will take place on Thursday, September 28th outside Tesco in Bailieboro.
Small bags of locally picked Damson fruit will be sold. We would like to raise awareness and funds for the Developing World Charity, Oxfam.
More info  https://www.oxfamireland.org/bailieboro-fruit-bags-oxfam
"Spanish Coffee Morning in Bailieborough": Learn Spanish in a friendly environment with a Native Spanish Teacher, while enjoying a nice cup of tea or coffee. Lesson are every Tuesday from 10 to 11am, Beginners. Price: 5 lessons €50. To enrol please contact Lydia on 0877414735. One to one lessons and grinds also available.
Bailieborough Library: Reading Group:
Why not join Bailieborough Library Reading Group? We are starting back on Thursday, September 28th at 6pm. Everyone is welcome to our informal group and there is no charge. Book to read for October is Sebastian Barry's 'Days Without End', copies of which will be available on the night! Refreshments will be on offer! Why not give it a try!
"Spanish for Children":
Classes will be arranged accordingly with their age group. Children from juniors to 6th class. Children will learn Spanish in a very friendly and dynamic manner. Starting soon!!! Names taken now. Feel free to contact Lydia on 0877414735.
Bailieborough Men's Shed:
Located at the Beckscourt Centre, the Men's Shed is an excellent outlet for men to get together, enjoy their time, have a chat and learn new skills. All are welcome. Anyone interested or needing further details, please call into the Centre or call: 042 9694825.
Classes at the B.D.A. Centre: Computers for Beginners – Tuesday Evenings, 5 weeks for 2 Hours, Print Bank Statements, Book Holidays, Set up Email, On Line Motor Tax and much more.
 Computers for Improvers – Getting your photos from your phone to print, send attachments with email, an introduction to word, excel, social media and much more.
Graphic Design – Create and print posters and advertisements for your small business or club.
Web Design – Create and manage Web sites for your small business or club, computer competency necessary.
 Microsoft Word – Letters, Mail Merges, Setting up and printing documents, booklets, leaflets.
 Microsoft Excel – Keeping records for your small business or club.
 All classes are free – Call 042-969-4716 or 086-794-9739 to Reserve your place.
Hardtimes Chorus will present "Thank You for the Music" a wonderful concert in aid of St Anne's Church Renovation Project. Tickets are now available in Super Valu, Bailie Stores, the Bailie Hotel and St Anne's Parish Office, Virginia Road, Bailieborough. Your support would be much appreciated. The Show date is Friday 10th November 2017 at 8 pm in St Anne's Church. Admission €15.00.
Speech and Drama:  There are still spaces in the Community Hall in Tunnyduff. Any enquiries please contact Kate Kelly on 0863148407.
Bailieborough Community Indoor Bowls:
Bailieborough Community Indoor Bowls take place every Tuesday evening in the Community Centre, Chapel Road at 8.00pm. New members are always most welcome.
Bailieborough Women's Group:
The Bailieborough Women's Group will resume on Friday, September 29th, meeting in the Community Centre from 2.00pm to 4.00pm. Lots of interests and activities planned. New members are most welcome.
Bailieborough Red Cross:
The Annual Bailieborough Red Cross 'Church Gate Collection'—in aid of the Donegal Flood Appeal—will take place on Saturday next, September 23rd and Sunday, September 24th. The Collection will take place at St. Anne's Church, Bailieborough, St. Anne's, Killann and St. Patrick's Church, Shercock. Please support.
Bailieborough Cancer Comfort Ltd are preparing for their forthcoming Annual Variety Concert in November and would love to hear from local talent who would be interested in taking part. Contact any committee member or leave your details in to Fox's Bar and Lounge before September 30th.
Baby and Toddler Group:
Bailieborough Library Baby and Toddler Group starts back every Wednesday at the earlier time of 10am. All babies, toddlers, parents and minders are welcome. No charge.
Irish Dance Classes:
Irish Dance Classes with World Champion Dancers, Aishling and Emma Fox takes place in Tierworker Hall on Wednesday and Friday evenings. All levels welcome. For more information, please contact: 087 205 9128 or 087 969 9235.
Charity Pony Drive:
Preparations are well underway for this year's Memorial/Charity Pony Drive organised by the Cootehill Pony Club. The Drive will be taking place in Bailieborough at The Hideout, The Vale on Sunday next, 24th September, starting at 2pm. This year we are raising money for the Children's Ward and Special Care Baby Unit in Cavan General Hospital. On the day there will be refreshments, raffle, auction and music. The Noel McDermott Perpetual Plaque and The Sean McQuillan Memorial Cup will be presented on the day to 'the best turned out' Ponies. We look forward to seeing everyone there to support a very worthy cause.
SOSAD Outreach, Bailieborough:
SOSAD Cavan are happy to announce due to so many requests over the years, they are opening up for 2 afternoons (Tuesdays and Thursdays) in the Beckscourt Centre, Bailieborough. Please contact 083 040 4833 for further information. Appointment only.
Deepest Sympathy:
Deepest Sympathy is extended to son Sam (Ballaghadreen), daughters Iris Halliday (Arva), Gladys Carter (Scotland), Sophia Whyte (Ballyconnell), Joan Houlihan (Virginia), Martha Keyes (Ballyconnell) and Barbara Waller (Bailieborough), daughter-in-law, sons-in-law, grandchildren, great-grandchildren, sister-in-law, relatives and friends on the death of Sophia Keith (nee Poyntz) wife of the late Edward, Lisball, Bailieborough, Co Cavan who died on Monday, 11th September 2017 at her residence. Sophia's Funeral Service took place in Arva Parish Church on Wednesday, 13th September followed by burial in the adjoining Churchyard.
Bailieborough Shamrocks G.F.C.:
Bailieborough Shamrocks proudly presents, 'Lip Sync Battles' in Killinkere Leisure Centre on Saturday, October 7th. 15 Acts are to perform on the night and there are a few Celebrity Judges in place as well. Tickets are selling fast and this is guaranteed to be a sell-out show. Tickets are available directly from managers of all Football and Camogie Teams. The funds will be used for the new Astro Turf pitch which is commencing shortly, all kids and adults will have access to this fantastic sports facility in the years ahead and the project will be completed long before next season.
Bailieborough School of Music:Lotto results for 16/09/17.  Numbers Drawn; 3, 4, 5, 21.  No Jackpot Winner, Lucky Dip (€25) Winners; Garret Callaghan; Adam and Julie Jnr, Leiter Lane; Paddy Clarke, Twin Oaks; Leona McDonnell, Galbolie. Jackpot next week, €1,500.
Baptism Dates in St. Annes for October and November 2017: The following are the available dates for Baptisms in St. Anne's Church–October 14th (Saturday, 1.30pm), October 22nd (Sunday, 12.0pm), November 11th (Saturday 1.30pm) and November 26th (Sunday 12.30pm).
Fíor Ceili: Fíor Céilí practice in Killinkere GAA Centre resumes on Wednesday 27th September at 8.30pm. All levels welcome.
Bailieborough Poetry Festival:
Coming soon is the annual Bailieborough Poetry Festival from October 5th-7th so keep that weekend free.
Now in its 5th year the poetry festival will be host to artist Michelle Boyle, Noel Monahan, Patrick Chapman, Gerard Smyth, Liam McCabe, Linda Opyr and Emily Wills.
Bailieborough Poetry Festival Programme of events (watch for regular updates).
THURSDAY 5th October-Bailieborough Library 7pm.
Official opening of Poetry Festival AND visual art exhibition by Michelle Boyle in the Library Arts space.
This event will include a selected reading by members of the LitLab collaborating with the artist and her work.
FRIDAY 6th October- Murtagh's Lounge- 7.30pm.
Noel Monahan, the Cavan and internationally renowned poet, has edited the third anthology of poems by LitLab, entitled 'Frank Miller Stole My Girl'. He will officially launch the collection, which will be followed by a LitLab reading from the anthology.
Noel Monahan will then read a selection of his own work.
An open mic will follow and then finishing the night will be Liam McCabe, musician with his recent collection of spoken word songs.
SATURDAY 7th October- Bailieborough Library
Bailieborough Library
10am-1pm. Poetry workshop by American poet Linda Opyr.
Bailie Hotel
10am-1pm. Poetry workshop by UK poet Emily Wills.
Bailieborough Library
2.30pm. Bailieborough Poetry Prize presentation by poet Patrick Chapman, followed with readings by winning poets.
3.30-4pm. Tea break
4pm. Reading by Patrick Chapman.
4.30-5pm. Open mic
Murtagh's lounge
7.30pm readings by travelling guest poets, Linda Opyr and Emily Wills.
8.30pm reading by renowned Irish poet, Gerard Smyth
Music to finish.
Bailieborough Poetry Festival……………..WHERE WORDS MATTER.
Bailieborough Library: Everyday Irish – Tuesday evenings 3pm to 5pm
Beginner Conversational Irish Class for Adults who would like to learn the basics.
Ipads with Social Media for Beginners –   Wednesday afternoons 2.15pm-4pm. This course will help those wanting to get to grips with Social Media using IPADs.  (IPADS are provided). Contact:042 9665779 or
email: fburke@cavancoco.ie
Bailieborough Library Parent, Baby and Toddler Group has proven to be a vital life line for all stay-at-home parents who may be new to the area and wish to get out of the house and make new friends. There is a huge range of toys for children to play with, while parents can enjoy a cup of tea and chat.
The group meets at the Library Arts space every Wednesday at 10.30am-12pm. Why not join their Facebook Group and keep up to date with news and events.
Citizens Information every Tuesday 1.30pm-2.30pm on a first come first served basis; Craft Group every Friday 10.30am-1pm; Book Club 6pm-7pm last Thursday of every month; Lit Lab writers group every second Tuesday. Contact 042 9665779 for details on any of the above.
East Cavan Gaels GAA Club – Hurling News 18th September 2017
Under 6/8/10; Indoor hurling is now fully back up and running in both Kingscourt on Thursdays and Bailieborough on Fridays. Let's keep up the good work. New players always welcome. Anyone wishing to give a hand with these groups then please come to any session and we will certainly get you going.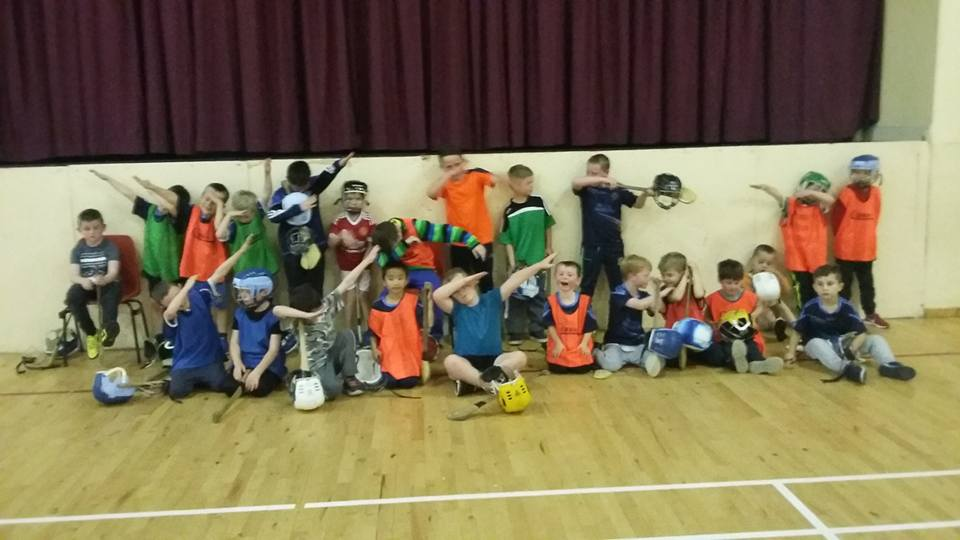 Above; Kingscourt U6/8/10s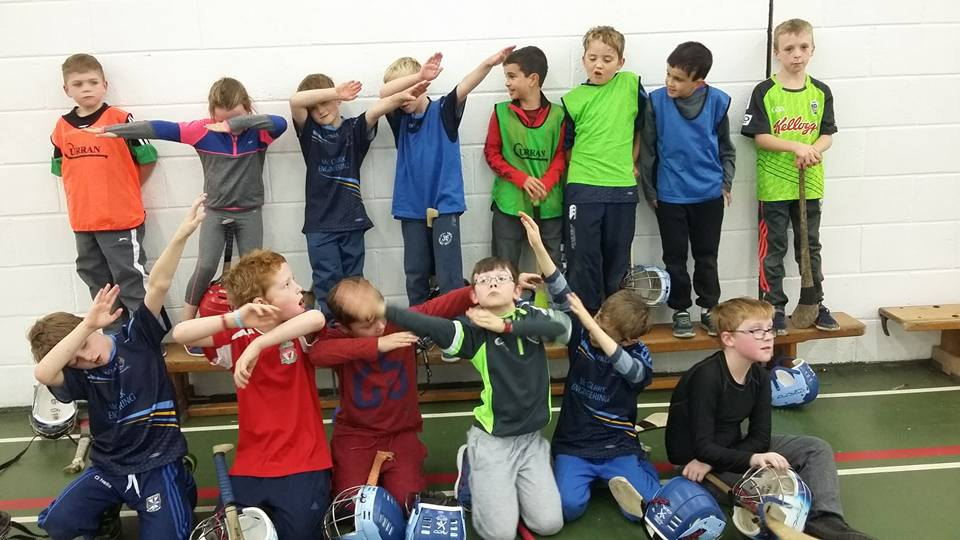 Above; Bailieborough group U10s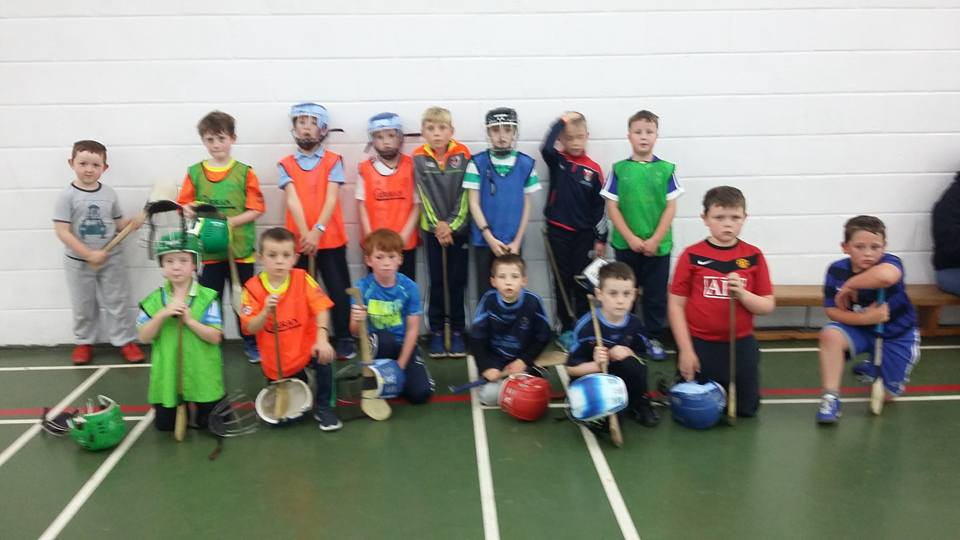 Above; Bailieborough group U6/8s.
Under 12;
Training for all on Monday 6.15-7.30 in Kingscourt.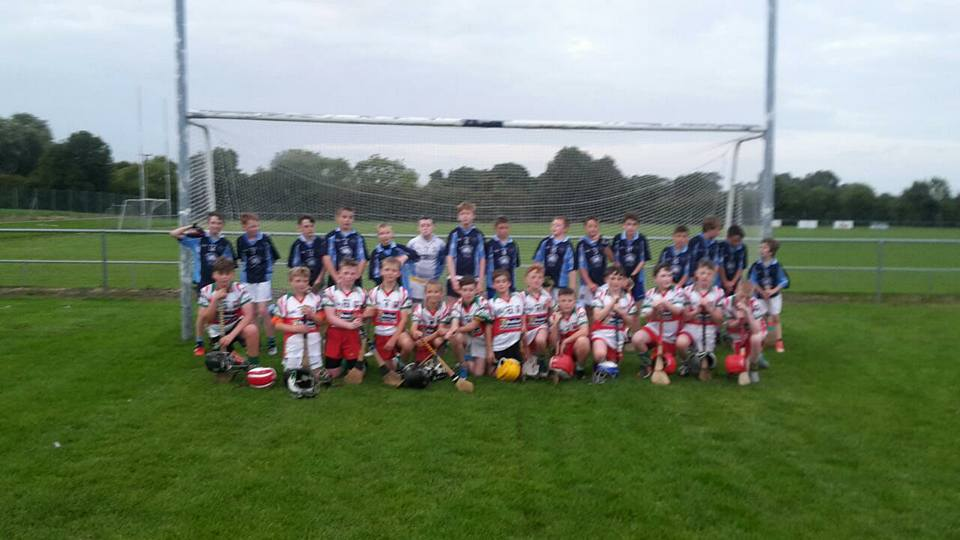 Above; U12s after recent game with Gael Colmcille.
After school Hurling; Cavan GAA and Ulster GAA will provide 5 weeks of after school hurling coaching in Kingscourt Community Centre starting this coming Tuesday 4-5.15pm for those in 4th, 5th and 6th class.. New and existing players very welcome. These are very good sessions free from the sometimes difficult elements working on key hurling skills.
Under 16; No fixtures this week.
Minor; Awaiting re fixture as we lost games to football.
Training times; U12/14/16/18;
All training at BCS pitch Wednesday 6.30pm TBC as there is football again this week.
Players will receive a text.
The week ahead;
Wednesday; U14/16/18 training at BCS pitch 6.30pm TBC.
Thursday; Kingscourt indoors U6/8/10 at 6.45.
Friday; Bailieborough indoors U6/8 6-7. U10 7-8.
Midweek updates on our Facebook page- East Cavan Gaels Hurling.
Halloween Camps: Tanagh Forest School (6-11yrs) and Tanagh Bush Camp Craft (12-15yrs) camps are running over the Halloween, 31st Oct, 1st Nov and 2nd Nov. Forest School is in the morning from 10am-1pm and Bush Camp Craft is in the afternoon from 2pm-5pm. Contact Philomena for more information 049-5552988 or email: info@tanaghoutdooreducation.com
Book early to avoid disappointment.
Autumn Craft and Gift Fair: Autumn Craft and Gift Fair, Sunday 1st October, from 12-5pm, in the Slieve Russell Hotel, Ballyconnell, free admission. For more information visit downlandcrafts.ie or ring 049 436 4877.
Bailieborough Cancer Comfort Ltd: The Bailieborough Cancer Comfort Ltd Committee is available to help cancer patients or their families. Free Taxi service available. For further information contact: Michael Cullen 087 154 2447 or Edel Fox 086 1004030.
CITIZENS INFORMATION: Co. Cavan Citizens Information Outreach Service in Bailieboro (The Library) on Tuesdays, from 1.30pm – 2.30pm. This is a weekly service.  Any enquiries 076 1075200.
Alcoholics Anonymous: Local meetings of Alcoholics Anonymous are held in: The Health Centre, Kells Road on Wednesdays at 8.30pm.
http://bailieborough.com/wp-content/uploads/2015/09/bborocomlogo2015-300x130.png
0
0
Lee McDonnell
http://bailieborough.com/wp-content/uploads/2015/09/bborocomlogo2015-300x130.png
Lee McDonnell
2017-09-20 12:16:12
2017-09-20 12:16:12
Bailieborough News. September 18th 2017. Matthew J. Cullen.