Bailieborough News. March 16th 2017 Matthew J. Cullen.
Bailieborough St. Patrick's Day Parade to be the highlight on the green calendar
The community of Bailieborough in East Cavan is gearing up to host the largest St. Patrick's Day Parade in the County. The new and improved Parade will host large crowds and impressive floats are expected on the day to make it a very memorable occasion. RTE will also be in attendance, supporting the festivities of the day. Music, face painters, and magicians will be provided to ensure fun for the whole family.
Once again, competition will be fierce to win one of the four main prizes on offer: Best Dressed Window, Best Comedy Float, Best Commercial Float and the Special Achievement Award. There will be prize money of €100 in each category.
The parade will start at 2pm and all those taking part must start to assemble from 1pm at the Community School on the Virginia Road. It is free to enter the parade and everyone is welcome to take part.
For further information, please contact the Chairperson of the Committee, Philip Fyfe or the Secretary, Niamh Smyth on 042-966 66 66.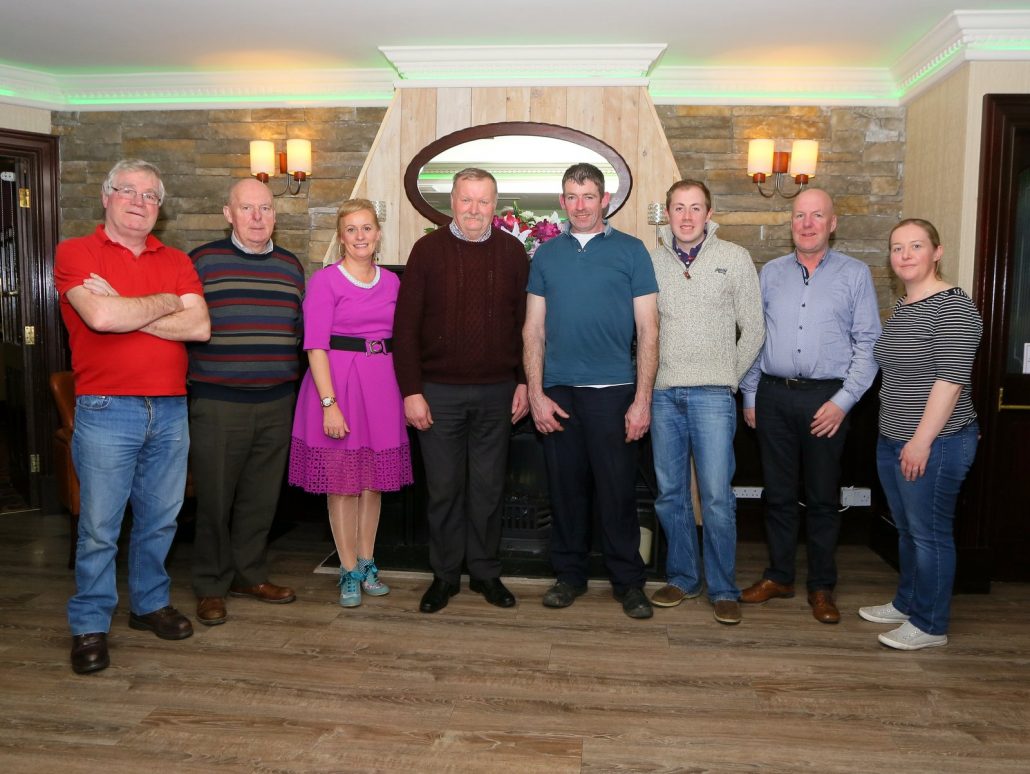 Bailieborough St. Patrick's Day Committee Members (L-R) Raymond Gilsenan– Treasurer; Cllr. Paddy McDonald, P.R.O.; Niamh Smyth T.D.,Secretary; Philip Fyfe, Chairman; Seamus Rahill, Treasurer; Kieran Donohoe, P.J. Barry, Fiona Sheils, and Malcom Gargan (missing from photo)
Confirmation
Bishop Leo O'Reilly administered the Sacrament of Confirmation to sixty-one children from St. Annes N.S., The Vale N.S. and St. Patrick's N.S., Shercock on Saturday last, in St. Anne's Church. On a dull, damp but mild morning, Bishop Leo administered the sacrament to the following: St. Annes N.S.: Jamie Carolan, Callum Clerkin, Jade Clinch, Grace Cooney, Kelly Cox, Sean Daly, Dylan Doyle, Amber Lee Dunne, Grace Farrelly, Daniel Foran, Olin Giles, Joshua Gilsenan, Kian Gorman, Moya Gregory, Ben Halpin, Amanda Hawthorne, Shane Hogan, Rian Kellett, Sean Patrick Lagbas, Eleanor Liggan, Lydia McBrine, Tara McCabe, Caelinn McEntee, Jessie McEntee, Lauren McGowan, Amy Maloney, Aidan O'Neill, Zarah Rogers.
St. Felim's N.S. The Vale: Lauren Cahill, Reyanna Clarke, Sorsha Cooney, Katie Cosgrove, Michella Cundelan, Gary Leddy, Calvin McPhillips, Shane Monaghan, Michael O'Reilly, Noah O'Sullivan, Aaron Redmond, Ellen Reilly, Ava Sheridan, Kyle Sullivan, Shane Traynor, Callum Trumper, Luke Tully.
St. Patrick's N.S., Shercock: Daisy Cox, Louis Fidgeon, Holly Gaughan, Kate Gilbride, Kerry Halpin, Adam Hand, Caleb Kiely, Lucia Lambe, Maria McCaul, Tomas McCaul, Ava McEvoy, Emily McPhillips-Sheridan, Patryk Mecinski, Caolan Roberts, Aisling Sankey and Luke Sheridan.
Castle Lake Demense
Thank you, thank you, thank you all, what a wonderful 2 days we had at Castle Lake planting our Hardwood Peace Forest. Bailieborough you gave a great account of yourself, you should be very proud. There were so many groups and organisations that got us over the line, to start naming them would offend the ones we forgot, you know who you are. We always knew there was a great community spirit in Bailieborough and March 8th and 9th 2017, proved that. Well done all.
Ballinamoney Parents Association
Ballinamoney Parents Association are holding a Table Quiz in The Royal Breffni, Tierworker, on Friday 24th March, kicking off at 9pm sharp. €40 per table of 4. All welcome. Guaranteed to be a great night.
Bailieborough Social Day Group: The next get-together of the Bailieborough Social Day Group will take place on Wednesday, March 15th from 2.30pm to 4.30pm in the Community Centre, Chapel Road. New members are always welcome for a great afternoon's chat, fun and music.
Bailieborough Model School: The Model School, Bailieborough is now open for enrolment for Junior Infants starting in September 2017. For an information pack and enrolment form, pleasecontact: themodelbailieborough@gmail.com or phone the office on 042-9665689.
'Direction for Our Times'—Important Notice
The first Thursday, Lay Apostle Prayer Meeting has now moved from St. Anne's Church, Bailieborough to Tearmann Anama (formerly Kilnacrott Abbey). There will be a new start time of 7.00pm beginning on the first Thursday in April. If you have any queries, please call 049 437 3040 or 083 4877 325.
Co. Cavan Citizens Information Services: Co. Cavan Citizens Information Service is in The Library, Market Square, Bailieborough on Tuesdays from 1.00pm – 2.30pm, providing Information, Advice and Advocacy supports to everyone on Social welfare, employment, Pensions, Health, Tax etc.  No appointment necessary.
Deepest Sympathy
Deepest Sympathy is extended to husband, Sean, daughter Maria, sons Kevin and Oliver, brothers, John, Brian, Donal and Gerard, sisters-in-law, nephews, nieces and extended family and friends on the death of Maureen Kelleher (nee Murray), Institute Road, Bailieborough, Co. Cavan, on Monday 27th February, 2017, peacefully, at her residence.  Maureen was a former teacher at Bailieborough Community School and such was the high esteem that Maureen and her family was held by the local community, that the attendance at her Funeral on Wednesday, March 1st in St. Annes Church was one of the biggest ever witnessed. Following her Funeral Mass, Maureen's remains were laid to rest in St. Anne's Cemetery.
LEND A HAND: 'Lend a Hand' is for the elderly and vulnerable in the Bailieborough area. Just give us a call if you need a job done, or even just a chat. Phone Ann on 042 9694825.
Bailieboro Celtic A.F.C.: Well done to the Club's Under 18 side, who defeated Cootehill Harps by 5—2 in the quarter-final of the C.M.U.L. Cup on Thursday evening last. Also well done to the players and management of the Under 12 side who recently won the C.M.U.L Under 12 League.
RUN/WALK/JOG/CRAWL: Join us on Mondays and Wednesdays to run, walk, jog or crawl at Bailieborough Community Centre at 8pm.  Enjoy tea, biscuits and fruit afterwards.  All welcome.
Bridge: Bridge takes place every Tuesday evening in the Hotel Bailie at 8.00pm. New members are always most welcome.
Bailieborough School of Music: Lotto results for 11/03/17.  Numbers Drawn; 4, 7, 8, 9.  No Jackpot Winner. Luck Dip (€25) Winners, Sean Keane, Lisball; Emma Gormley, Beckscourt; Linda Gargan, Barrack St, Pat Clarke, Woodview. Jackpot next week, €2,100.
Bailieborough Community Bowls: Bailieborough Community Bowls continues every Wednesday evening at 8.00pm, in the Community Centre, Chapel Road. New members most welcome with free tuition for beginners.
BAILIEBOROUGH TIDY TOWNS – ADOPT A ROAD/STREET/ESTATE SCHEME: If you would like to help out and keep your road, estate or street litter free, please contact Bernie 086 1608842, Seamus 086 2836157 or Kevin in Bailie Stores. All those who are already picking up litter on their road, please contact us as well. Thanking you for help in keeping Bailieborough tidy.
Baptism Dates in St. Annes for March and April 2017: The following are the available dates for Baptisms in St. Anne's Church–March 18th (Saturday, 1.30pm), March 26th (Sunday, 12.30pm), April 8th (Saturday, 1.30pm), Saturday, April 15th (Easter Vigil, 9.00pm) and April 30th (Sunday, 12.30pm).
Bailieborough Library: Everyday Irish – Tuesday evenings 3pm to 5pm
Beginner Conversational Irish Class for Adults who would like to learn the basics.
Ipads with Social Media for Beginners –   Wednesday afternoons 2.15pm-4pm. This course will help those wanting to get to grips with Social Media using IPADs.  (IPADS are provided). Contact:042 9665779 or
email: fburke@cavancoco.ie
Bailieborough Library Parent, Baby and Toddler Group has proven to be a vital life line for all stay-at-home parents who may be new to the area and wish to get out of the house and make new friends. There is a huge range of toys for children to play with, while parents can enjoy a cup of tea and chat.
The group meets at the Library Arts space every Wednesday at 10.30am-12pm. Why not join their Facebook Group and keep up to date with news and events.
Citizens Information every Tuesday 1.30pm-2.30pm on a first come first served basis;
Craft Group every Friday 10.30am-1pm;
Book Club 6pm-7pm last Thursday of every month;
Lit Lab writers group every second Tuesday. Contact 042 9665779 for details on any of the above.
Tanagh Outdoor Education and Training Centre will be running a Kayak Skills Camp on the 10th-12th April from 10am-2pm daily for 9-16 year olds and a Forest School Camp Craft on the 19th-21st April from 10am-2pm daily for 6-12 year olds. Camps are run by highly qualified and experienced instructors. Contact Philomena on 049 5552988 to book your place.
Fíor Ceili: Fíor Céili practice takes place in the Killinkere GAA Centre every Wednesday at 8.30pm. All welcome.
Irish Night: Irish Night on Saturday 18th March in Killinkere GAA Centre.
Singing, dancing, music, recitations and comedy. 8.30pm. All welcome.
Gerard Kiernan Tea Dance: In Aid of Kilnaleck Comhaltas on Tuesday night 28th March ,2017 in the Realtog Centre Kilnaleck at 8 30 pm.
Fabulous Entertainment and Local Artists, Raffle on the night, Light Refreshments served, Voluntary Donation and Everybody welcome, for a great night of crack and fun.
Pro Life Meeting Cavan: Calling all people who care about protecting life, Sadly Our Country has possibly one last opportunity to protect those who cannot protect themselves. Your help is urgently requested to attend a Prolife information session in the Farnham Arms Hotel Cavan on 22nd of March at 7.30 pm.  For any more info contact 087 3627533.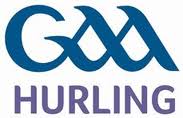 East Cavan Gaels GAA Club – Hurling News 13th March 2017 Under 6/8/10; We had a great day on Saturday last when quite a large group, almost 30 boys and their parents, went to Carrick to play the hosts in Under 6/8/10. A great afternoon was had and a big shout out to all the boys who were playing in their first ever games. They all did very well. More of these blitzes coming up. Thanks to Carrick for hosting and to Ben and Amy and our parents for their assistance.
Saturdays big U6/8/10 squad in Carrick.
Under 12/14/16/18;
The weather, again, put paid to the rearranged first round of the U12 league as Mullahoran was waterlogged. Thankfully Cootehill came in and played our boys in a small challenge game on the astro at the Vale. The next round is scheduled for next Saturday.
Above; Saturdays U12s.
The Under 14 blitzes will now be played on Mondays starting from next week. The league will follow on from that.
Under 16 and minor club training will commence once the minor football league concludes.
Celtic Challenge, intercounty U17 competition this year in May. A competitive group with Meath/Cavan/Louth/Monaghan/Longford and Leitrim.We aim to have even more of our boys on this panel this year. Training this Wednesday at 6.30 on the 3G.
Hurling training times and venues;
Kingscourt group; Under 6/8/10;
Thursday 6.45-7.45pm for U6/8 and 6.45-8.15 for U10 in the Community Centre. €3 each and bring water bottle.
Bailieborough group U6/8/10; no training this week, St. Patricks Day.
Friday at the Bailieborough Community School Sports Hall. U6/8 from 6-7. Under 10 from 7-8pm. €3 each and bring the water bottle.
Under 12/14/16/18;
Under 12 league this Saturday.
Under 16/18s will begin training when the minor football league is over.
For all info on these age groups then please contact Kathryn 087 244 1371 The week ahead; Thursday Kingscourt U6/8/10 training indoors in the Community Centre No Friday Bailieborough U6/8/10- St. Patrick's Day Saturday, U12 league game, U14s training.
Bailieborough Cancer Comfort Ltd: The Bailieborough Cancer Comfort Ltd Committee is available to help cancer patients or their families. Free Taxi service available. For further information contact: Michael Cullen 087 154 2447 or Edel Fox 086 1004030.
CITIZENS INFORMATION: Co. Cavan Citizens Information Outreach Service in Bailieboro (The Library) on Tuesdays, from 1.30pm – 2.30pm. This is a weekly service.  Any enquiries 076 1075200.
Alcoholics Anonymous: Local meetings of Alcoholics Anonymous are held in: The Health Centre, Kells Road on Wednesdays at 8.30pm.
If any readers have items of interest to be included in the Bailieborough News, (Obituaries, News Items, Sports, etc…), please e-mail: mattie42@eircom.net or call 042 9666200.
http://bailieborough.com/wp-content/uploads/2015/09/bborocomlogo2015-300x130.png
0
0
Colette
http://bailieborough.com/wp-content/uploads/2015/09/bborocomlogo2015-300x130.png
Colette
2017-03-15 17:27:46
2017-03-15 17:27:47
Bailieborough News. March 16th 2017