Bailieborough News. January 26th 2017 Matthew J. Cullen.
Bailieborough Men's Shed
Bailieborough Men's Shed would like to invite new participants to the recently formed group at the Bexcourt Centre. If interested please phone 0429694825 for further details.
Bailieborough Women's Group
The Bailieborough Women's Group will resume on Friday next, January 27th, meeting in the Community Centre, Chapel Road from 2.00pm to 4.00pm. A Beautician/Make Up artist will be on hand to give some tips!! New members most welcome.
Bailieborough Heritage Society
The Annual General Meeting of the Bailieborough Heritage Society will take place on Thursday next, January 26th in Bailieborough Business Centre at 8pm.Everyone welcome.
Bailieborough Community Choir
Bailieborough Community Choir recommenced on Monday, 16th January in Trinity Hall, Virginia Road under the baton of Thomas Hanley,, Come along and join the plans for 2017. We meet each Monday evening in Trinity Hall on the Virginia Road. If interested contact Ann at hanleyann09@gmail.com
Leanne Kiernan – Irish Times Sportswoman of the Month for December.
Congratulations to our own Leanne Kieran on receiving the Irish Times, Sportswoman of the Month Award for December. Having had an action packed 2016, this was a fitting end to the year for this up and coming sports star.
The year ahead will be an even busier one for Leanne with Shelbourne beginning the defence of their league title in March, the Women's National League being played as a summer season for the first time, while there is also a Champions League campaign ahead after their 2016 success.
There'll be plenty of international duty, too, between the U-19s and seniors. There's also the small matter of the Leaving Cert which she will do this year, Leanne hoping to do a degree in Agricultural Science. Then there's all the commuting between Cavan and Dublin for training and matches.
Longer term, Leanne has expressed the wish to play football professionally, following the path of several of her international colleagues playing in Britain and beyond, including Noelle Murray who has just left Shelbourne to sign for Glasgow City FC.
At 17, though, there's time enough for those opportunities and choices to come along, and if she has another year like 2016, Leanne won't be short of them.
Bailieborough Model School
The Model School, Bailieborough is now open for enrolment for Junior Infants starting in September 2017. For an information pack and enrolment form, please contact: themodelbailieborough@gmail.com or phone the office on 042-9665689.
Moybologue Historical Society
The Annual General Meeting of the Moybologue Historical Society will take place on Saturday 4th February in St. Mary's Hall, Tierworker at 11am. All welcome.
LEND A HAND
 'Lend a Hand' is for the elderly and vulnerable in the Bailieborough area. Just give us a call if you need a job done, or even just a chat. Phone Ann on 042 9694825.
Bridge : Bridge takes place every Tuesday evening in the Hotel Bailie at 8.00pm. New members are always most welcome.
Bailieborough School of Music: Lotto results for 21/01/17.  Numbers Drawn, 1, 3, 10, 16.  No Jackpot Winner. Luck Dip (€25) Winners; Gerry and Lisa Clarke, Galbolie; Paddy Mathews, Drumacarrow; Charlie Campbell, Leiter; Rory Kiely, c/o A Cosgrove, Drumeva. Jackpot next week, €1,400.
A huge thank you to everyone who attended, supported and took part in our 'Heroes in Hiding' gig on Saturday night.
ANNE'S NS ENROLMENT: Parents seeking to enroll their child or children in St. Anne's N.S. for the 2017/2018 school year are requested to return a completed Enrolment Application from during January 2017.  Application forms are available from the school office or by phoning 042 9665242.  Closing date for receipt of Enrolment forms is Friday, 3rd February, 2017.
Bailieborough Community Bowls: Bailieborough Community Bowls continues every Wednesday evening at 8.00pm, in the Community Centre, Chapel Road. New members most welcome with free tuition for beginners.
Congratulations and Well Done: Double Delight – U16s make it two for two!
Congratulations to the boys U16 Gaelic football team who added another cup to the Bailieborough Community School trophy cabinet with their win over Cootehill in the County Final replay. In a very closely fought contest that went to extra time, the boys showed their grit and determination and were worthy winners. Man of the Match was awarded to Eoin Morrissey. Well done to everyone involved, including their management team of Mr Diver and Mr Fay. Keep the trophies coming!
Congratulations to the U14 boys who had a convincing win against Cootehill in the County Final. Well done boys and managers Mr Clarke and Mr Shannon! Man of the match was awarded to Oran McIntyre.
Deepest Sympathy
Deepest Sympathy is extended to children, Patrick, Michael, Philip, Breda, Mary, Paul, Brendan, Sheila, Gabriel and Raymond, sister Masie (O'Reilly) daughters-in-law, sons-in-law, grandchildren, great-grandchildren, nephews, nieces and extended family and friends on the death of Bridie Cooney (nee Carolan), Monaghanoose, "The Metal Bridge", Bailieborough, Co. Cavan, on Wednesday, 11th  January 2017, peacefully at her residence. Bridie was predeceased by her husband Phil and by her sons Eamon and Kieran. Bridie's Funeral Mass took place on Saturday, January 14th in St. Annes Chapel with burial afterwards in St Anne's Cemetery, Bailieborough.
Deepest Sympathy is extended to wife, Kathleen (nee Keogan), daughter Ann-Marie, sons James and Pat, mother Agnes, aunt, Sr. Rita, brothers and sisters, daughter-in-law Bernice, son-in-law Damien, granddaughter Emily, brothers-in-law, sisters-in-law, nieces and nephews, cousins, neighbours and friends on the death of Philip Clarke, Granafarna, Bailieborough, peacefully at his residence on Saturday, January 14th. Philip was predeceased by his son Tommie Michael. Philip's Funeral Mass took place in St Mary's Church, Clanaphilip, on Tuesday, January 17th with burial afterwards in the adjoining cemetery.
Deepest Sympathy is extended to son Gerry, daughter-in-law Ann, grandchildren Daniel, Glen and Abi, nieces, nephews and extended family, neighbours and friends on the death of Bridget Heery, (nee McCabe), Tullinaskeagh, Bailieborough, peacefully at Cavan General Hospital on Monday, January 16th, 2017. Bridget was predeceased by her husband Paddy. Bridget's Funeral Mass took place in St. Anne's Chapel on Wednesday, January 18th with burial afterwards in St Anne's Cemetery.
Bailieborough Pioneers (PTAA)
Bailieborough Pioneers would like to compile a list of all Pioneers in the Parish of Killann (Bailieborough, Killann and Shercock). Members could then be informed of events that might be relevant or of interest. Names can be given to Martina at 086 366 4097 or Sean at 086 405 4000. Your cooperation would be appreciated.
Lakelands Arch Club
The Lakelands Arch Club are back in action on Wednesday, January 25th from 7-9pm in the Bailieborough Business Centre. Hoping to see you all there!!
Mortgage Arrears Workshop
There will be a Mortgage Arrears Workshop being held on February 11th from 10am – 1pm in the Hotel Kilmore, Cavan.  Areas covered will be: Mortgage arrears and how they can occur, Demystifying Standard financial statements, Possible Solutions, The MARP process and Your banks obligations to you. Places are filling up fast so to book their place they can contact 089 416 8595. This event is free with donations accepted to cover the cost of the room hire, etc…
FELIM'S National School (THE VALE) is currently inviting applications for enrolment for 2017-2018. Forms are available directly from the school, by phoning 042 9665605 or by emailing: thevalesns@outlook.ie download from website: wwww.thevalesns.com under the Scoil Documents section.  Completed forms to be returned to the school by Friday, 27th January, 2017.
Classes at Bailieborough Business Centre
Due to popular demand an additional Spreadsheets class has been added. Learners will have opportunity to: Learn the Basics of Microsoft Excel, Understand its uses and benefits,
Create worksheets and Workbooks and Use formulae to do simple calculations.
Wednesday evening 6.30 – 9.00pm starting at the end of January. Call 042-969-4716 to book your place.
Baptism Dates in St. Annes for January, February, March and April 2017: The following are the available dates for Baptisms in St. Anne's Church–January 29th (Sunday, 12.30pm), February 12th (Sunday, 12.30pm), February 25th (Saturday, 1.30pm), March 18th (Saturday, 1.30pm), March 26th (Sunday, 12.30pm), April 8th (Saturday, 1.30pm), Saturday, April 15th (Easter Vigil, 9.00pm) and April 30th (Sunday, 12.30pm).
Bailieborough Library: Everyday Irish – Tuesday evenings 3pm to 5pm
Beginner Conversational Irish Class for Adults who would like to learn the basics.
Ipads with Social Media for Beginners –   Wednesday afternoons 2.15pm-4pm. This course will help those wanting to get to grips with Social Media using IPADs.  (IPADS are provided). Contact:042 9665779 or
email: fburke@cavancoco.ie
Bailieborough Library Parent, Baby and Toddler Group has proven to be a vital life line for all stay-at-home parents who may be new to the area and wish to get out of the house and make new friends. There is a huge range of toys for children to play with, while parents can enjoy a cup of tea and chat.
The group meets at the Library Arts space every Wednesday at 10.30am-12pm. Why not join their Facebook Group and keep up to date with news and events.
Citizens Information every Tuesday 1.30pm-2.30pm on a first come first served basis;
Craft Group every Friday 10.30am-1pm;
Book Club 6pm-7pm last Thursday of every month;
Lit Lab writers group every second Tuesday. Contact 042 9665779 for details on any of the above.
Co. Cavan Citizens Information Services: Co. Cavan Citizens Information Service is in The Library, Market Square, Bailieborough on Tuesdays from 1.00pm – 2.30pm, providing Information, Advice and Advocacy supports to everyone on Social welfare, employment, Pensions, Health, Tax etc.  No appointment necessary.
AUGHAWILLAN DRAMA TROUPE: Aughawillan Drama Troupe are on a high rehearsing for the sinfully hilarious play "Drinking Habits"  written by award winning playwright, Tom Smith.  This comedy will be performed for your entertainment on the 9th, 10th, 11th and 12th of February in Aughawillan Hall at 8.30pm sharp. Watch and listen out for us in your local notes, newspapers, Shannonside Radio and like us on Aughawillan Drama facebook. Looking forward to seeing you there.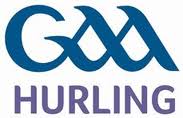 East Cavan Gaels GAA Club – Hurling News 23rd January 2017
Under 6/8/10; Well done to both training groups who made a very healthy return to indoor hurling this past week. Our U10s also had a very worthwhile trip to Dundalk to take on Louth and Armagh clubs in an Ulster GAA blitz. Well done to them and to Colin, Ben and Donal for their work with these boys. The next round is in 3 weeks.
Dundalk squad Sunday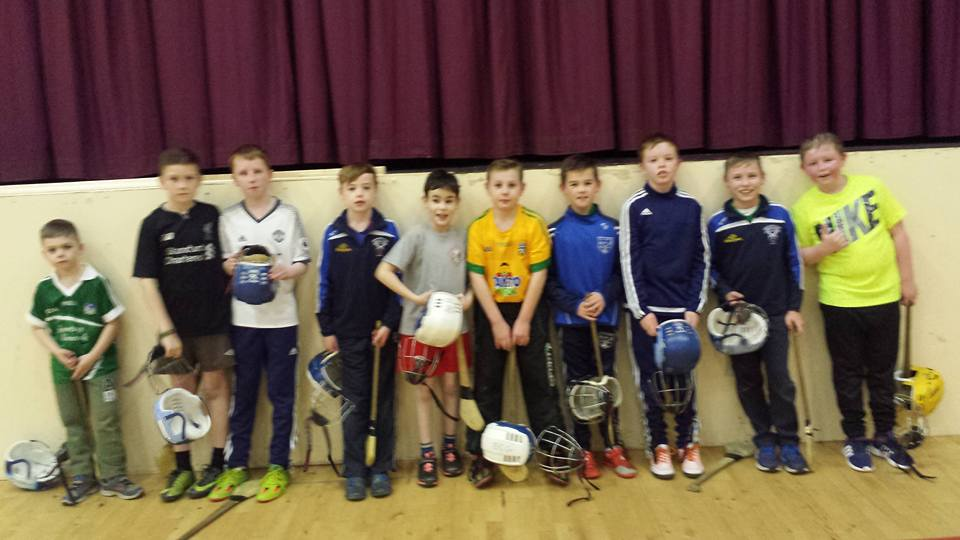 Kingscourt U10s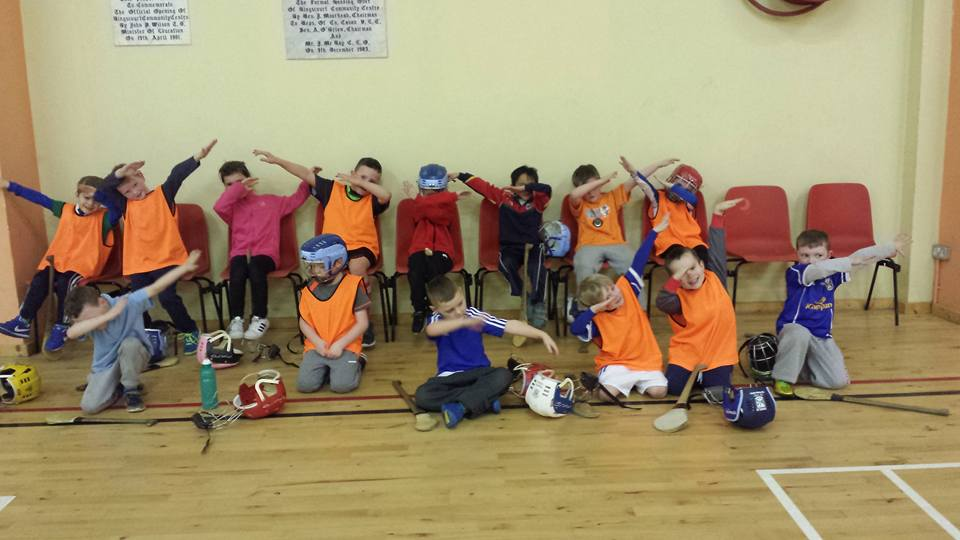 Kingscourt U6/8s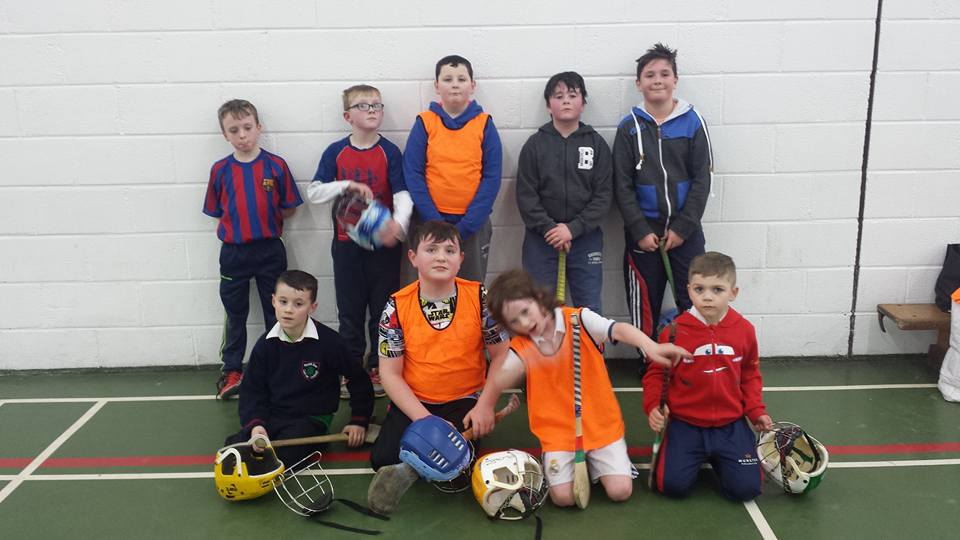 Bailieborough U10s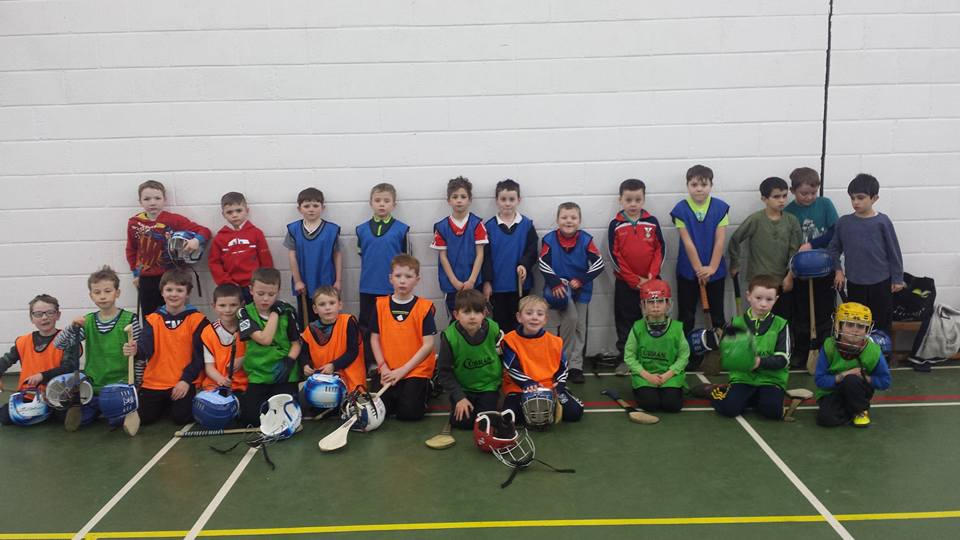 Bailieborough U6/8s
Bailieboro Community School Gaelic football;
Congratulations to Bailieboro Community School U14 and U16s who both secured victories in the Cavan schools finals last week. Lots of local GFC players as well as a sprinkling of ECG men. Well done to all concerned.
2017 Player Registration; U6/8/10;
Registration for all existing and new players will be as follows.
Thursday February 2nd from 6.45pm in Kingscourt Community Centre.
Fri February 3rd from 6pm in Bailieborough Community School Sports Hall.
€15 for the year. New players can try hurling for free for the first two sessions in January to see if hurling is the game for you. Equipment is supplied.
For all info on these groups then please contact Willie 086 164 9280.
Under 12/14/16/18; A huge amount of activity lined up for these boys in 2017. Training will return in early February with our U12s scheduled to play in Dundalk blitz on Sunday, 29th January to get their season up and running.
For all info on these age groups then please contact Kathryn 087 244 1371.
Hurling training times and venues;
Under 6/8/10; Kingscourt group;
Thursday 6.45-8pm for U6/8/10 in the Community Centre. €3 each and bring water bottle.
Bailieborough group U6/8/10;
Friday at the Bailieborough Community School Sports Hall. U6/8 from 6-7. Under 10 from 7-8pm. €3 each and bring the water bottle.
Bailieborough Cancer Comfort Ltd
The Bailieborough Cancer Comfort Ltd Committee is available to help cancer patients or their families. Free Taxi service available. For further information contact: Michael Cullen 087 154 2447 or Edel Fox 086 1004030.
Alcoholics Anonymous
Local meetings of Alcoholics Anonymous are held in: The Health Centre, Kells Road on Wednesdays at 8.30pm.
If any readers have items of interest to be included in the Bailieborough News, (Obituaries, News Items, Sports, etc…), please e-mail: mattie42@eircom.net or call 042 9666200.
http://bailieborough.com/wp-content/uploads/2015/09/bborocomlogo2015-300x130.png
0
0
Colette
http://bailieborough.com/wp-content/uploads/2015/09/bborocomlogo2015-300x130.png
Colette
2017-01-27 09:25:30
2017-01-27 09:25:30
Bailieborough News. January 26th 2017