Bailieborough News. January 19th 2017 Matthew J. Cullen.
Bailieborough Cancer Comfort Ltd
The committee of Bailieboro Cancer Comfort wishes to extend sincere thanks and gratitude to everyone who supported them throughout 2016.  Towards the end of the year we held our Community Variety Concert and raised €3561 and finished off the year with "The Singing Santa's" raising €4020 on Christmas Eve. A massive "Thank You" for supporting these occasions and right throughout the year. We could not continue to do what we do without the ongoing support that we receive.
Bailieborough School of Music
Bailieborough School of Music present 'Heroes in Hiding' in the Bailie Hotel on Saturday next, January 21st. This is a first-time performance for Liam McCabe's band in his home town. Fresh from performances on the 'Late Late Show' and 'Opium Rooms' before Christmas, this is sure to be a well worth seeing show. They will be supported on the night by Bailieborough School of Music's 'The Groove' Jazz Big Band. Tickets €10, which includes entry to Bailie Night Club Disco, on sale now from Bailie Hotel or any committee member.
Bailieborough Christmas Lights
The Christmas lights have been taken down for another year. For the first year ever there was no cost in erecting them, just a small amount on some wire and fittings. Thank you to the small group of volunteers who helped in any way. The town community now has 11 month's notice for any group or individuals to take on this project for Christmas 2017!
Bailieborough Courthouse Development
There will be a Public Consultation on Monday 23rd January at 8.00pm at Bailieborough Business Centre. Results of the survey, potential plans and feedback. Come along and have your say in the future use of Bailieborough Courthouse. For more information call: 042-969-4716.
As part of the re-development of Bailieborough Courthouse, we are carrying out a feasibility study. We will be taking on board the views of the community and to that end we are asking people to complete a survey. Please follow on the link below and tell us how you feel. www.surveymonkey.com/r/5JVY2X8
Bailieborough Men's Shed
Bailieborough Men's Shed would like to invite new participants to the recently formed group at the Bexcourt Centre. If interested please phone 0429694825 for further details.
The Open Door Sessions: A New Monthly Music and Arts Gathering for Bailieborough.
On Friday next, January 20th the second Open Door Sessions will take place in Fox's pub Bailieborough. Following on from the very successful and entertaining inaugural night, a new round of musicians and arts professionals will play music and display and talk about their visual work.
Jimmy and Paddy will play music from the 70s through to the present day, providing a Hiberno-Americano acoustic experience, with a dash of humour and good fun.
The talented Liam McCabe is well known locally as a musician and has performed around Cavan and Ireland. This multi-instrumentalist and singer also plays in 'Heroes in Hiding', who recently appeared on The Late Late Show (and who will play in the Bailie Hotel, Bailieborough on the 21st of January).
Ireland Deserted is a Photographic Artist from Kells, Co Meath. Her work concentrates on abandoned buildings. Her images always seem to carry the essence of those who lived there. For the most part, they are serene, almost comforting, but each with their own unique character.
Robin James Hurt's considerable talents as a guitarist, composer and singer have brought him on a rich and varied path as a solo act and with other artists, such as the late great Ronnie Drew of the Dubliners, Sinead O'Connor, Finbar Furey and many others.
As a guitarist he has gained international recognition for unique original compositions as well as fresh rearrangements of traditional material, filling them with love, yearning and raw emotion. As well as appearing on many albums by other acts over the years, Robin has an album and three EPs under his own name. His next album "The Magpie's Nest" is a collaboration with the virtuoso young Dublin concertina player Ailbhe Nolan, to be released worldwide on 27th January 2017.
Admission is free, but donations will be appreciated!
Information about the inaugural night and future Open Door Sessions can be found on our facebook and twitter pages.
https://www.facebook.com/TheOpenDoorSessions/
https://twitter.com/OpDoorSessions
Open Door Sessions website
http://opendoorsessions.weebly.com/performers.html
Further information, please call Elena 0838113385.
Bailieborough Community Choir
Are you interested in joining a Cross Community Choir? Bailieborough Community Choir is looking for new members. We meet each Monday evening in Trinity Hall on the Virginia Road. Lots of great new music planned for 2017, under the leadership of Thomas Hanley. If interested contact Ann at hanleyann09@gmail.com
Co. Cavan Citizens Information Services
Co. Cavan Citizens Information Service is in The Library, Market Square, Bailieborough on Tuesdays from 1.00pm – 2.30pm, providing Information, Advice and Advocacy supports to everyone on Social welfare, employment, Pensions, Health, Tax etc.  No appointment necessary.
LEND A HAND
Lend a Hand' is for the elderly and vulnerable in the Bailieborough area. Just give us a call if you need a job done, or even just a chat. Phone Ann on 042 9694825.
BAILIEBOROUGH SOCIAL DAY CENTRE
Will be back in the Community Centre today, Wednesday, 18th January from 2.30-4.30pm for all the usual activities. All Christmas Day Swim Cards to be returned on this day if not already done so.  New members always very welcome.
Bridge Results
Tuesday, January 3rd 2017: First: Maresa Liggan and Marie McNicholas, Second: Kathleen Keenan and Joan O'Reilly. Best Gross: Patsy Corcoran and Sean Kelleher.
Tuesday, January 10th 2017: First: Joan O'Reilly and Pattie Clarke, Second: Tom Moran and Tony Carolan. Best Gross: Ita Clarke and Philomena Finnegan. Third: Kathy O'Sullivan and Jimmy Stafford.
Bridge takes place every Tuesday evening in the Hotel Bailie at 8.00pm. New members are always most welcome.
Bailieborough School of Music: Lotto results for 14/01/17.  Numbers Drawn, 3, 4, 7, 16.  No Jackpot Winner. Luck Dip (€25) Winners; Seamus Leddy, Forest House; Gráinne Mulvey, Blackstep; Marie Logan, Ardlow; Kathleen Cadden. Jackpot next week, €1,300.
ANNE'S NS ENROLMENT: Parents seeking to enroll their child or children in St. Anne's N.S. for the 2017/2018 school year are requested to return a completed Enrolment Application from during January 2017.  Application forms are available from the school office or by phoning 042 9665242.  Closing date for receipt of Enrolment forms is Friday, 3rd February, 2017.
Bailieborough Community Bowls: Bailieborough Community Bowls continues every Wednesday evening at 8.00pm, in the Community Centre, Chapel Road. New members most welcome with free tuition for beginners.
Baptism – Baptism Preparation Meeting for Parents: This month's meeting has been postponed until this Thursday, January 19th. It will take place in the Parish Centre (Parochial House beside Church) from 8pm to 9pm. All parents who are intending to have their child baptised are required to attend this meeting before finalising the date. Please call 087-4407990.
Deepest Sympathy
Deepest Sympathy is extended to husband, James and sons William and John and grandchildren on the death of Jennifer (Jenny) Irwin (nee Whyte) Seefin, Bailieborough, Co Cavan on Sunday,1st Jan 2017, peacefully at her residence. Deeply regretted by her brother, sisters, brother in laws, sisters in law, nieces, nephews and extended family and friends. Jenny's Funeral Service took place in Trinity Presbyterian Church, Bailieborough on Tuesday, January 3rd with burial afterwards in Urcher Graveyard.
Deepest Sympathy is extended to husband, Tom, daughters Alison Rountree (Canningstown) Joyce Leinster (Fartadreen, Bailieborough) and Lesley Shepherd (Wicklow Town), sister Audrey, sons-in-law, grandchildren and great-grandson on the death of Olive Margaret Edge (nee Darlington), Bailieborough, in her 91st year, peacefully at Cavan General Hospital on Tuesday 3rd January, following a short illness. Late of Wellington Road, Dublin. Olive Margaret's Funeral Service took place in Adelaide Road, Presbyterian Church, Dublin on Friday morning, January 6th with burial afterwards in Urcher Graveyard, Bailieborough.
Deepest Sympathy is extended to Elma O'Dowd and family, Lisnalsky, Bailieborough on the recent death of her mother, Bernadette Doyle nee Tully, Carrickspringan, Moynalty, Kells, Co Meath, on Wednesday January 4th at Our Lady's Hospital, Navan following a short illness. Bernadette's Funeral Mass took place in the Church of the Assumption, Moynalty on Friday, January 6th with burial afterwards in Moynalty Cemetery.
Bailieborough Pioneers (PTAA)
Bailieborough Pioneers would like to compile a list of all Pioneers in the Parish of Killann (Bailieborough, Killann and Shercock). Members could then be informed of events that might be relevant or of interest. Names can be given to Martina at 086 366 4097 or Sean at 086 405 4000. Your cooperation would be appreciated.
Lakelands Arch Club: The Lakelands Arch Club are back in action on Wednesday, January 25th from 7-9pm in the Bailieborough Business Centre. Hoping to see you all there!!
Congratulations and Well Done
Congratulations and Well Done to local girl, Leanne Kiernan who won the Young Player of the Year Award at the 2016 Continental Tyres Women's National League Awards which were presented at the Guinness Storehouse on Thursday last. This capped off a terrific year for Leanne, who was also named in the Team of the Season. Best wishes for the New Year and hopefully 2017 will be an even better year for you and Shelbourne with Champions League football to look forward to!
FELIM'S National School (THE VALE) is currently inviting applications for enrolment for 2017-2018. Forms are available directly from the school, by phoning 042 9665605 or by emailing: thevalesns@outlook.ie download from website: wwww.thevalesns.com under the Scoil Documents section.  Completed forms to be returned to the school by Friday, 27th January, 2017.
Bailieborough Shamrocks Ladies
Bailieborough Shamrocks GAA Ladies Section AGM is taking place on Friday next, the 20th January at 8.30pm in the Clubrooms of St Anne's Park. New members and volunteers greatly appreciated. Important to have a full turnout so we can plan ahead for the 2017 season at all levels. New members most welcome.
Classes at Bailieborough Business Centre
Due to popular demand an additional Spreadsheets class has been added. Learners will have opportunity to: Learn the Basics of Microsoft Excel, Understand its uses and benefits,
Create worksheets and Workbooks and Use formulae to do simple calculations.
Wednesday evening 6.30 – 9.00pm starting at the end of January. Call 042-969-4716 to book your place.
Baptism Dates in St. Annes for January, February and March 2017
The following are the available dates for Baptisms in St. Anne's Church for and January –January 29th (Sunday, 12.30pm), February 12th (Sunday, 12.30pm), February 25th (Saturday, 1.30pm), March 18th (Saturday, 1.30pm) and March 26th (Sunday, 12.30pm).
Bailieborough Library: Everyday Irish – Tuesday evenings 3pm to 5pm
Beginner Conversational Irish Class for Adults who would like to learn the basics.
Ipads with Social Media for Beginners –   Wednesday afternoons 2.15pm-4pm. This course will help those wanting to get to grips with Social Media using IPADs.  (IPADS are provided). Contact:042 9665779 or
email: fburke@cavancoco.ie
Bailieborough Library Parent, Baby and Toddler Group has proven to be a vital life line for all stay-at-home parents who may be new to the area and wish to get out of the house and make new friends. There is a huge range of toys for children to play with, while parents can enjoy a cup of tea and chat.
The group meets at the Library Arts space every Wednesday at 10.30am-12pm. Why not join their Facebook Group and keep up to date with news and events.
Citizens Information every Tuesday 1.30pm-2.30pm on a first come first served basis; Craft Group every Friday 10.30am-1pm; Book Club 6pm-7pm last Thursday of every month; Lit Lab writers group every second Tuesday. Contact 042 9665779 for details on any of the above.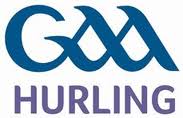 East Cavan Gaels GAA Club – Hurling News 16th January 2017
Under 6/8/10; Both groups, Kingscourt on Thursday and Bailieborough on Friday, will make their respective returns to training this coming week with the very first blitz of the year set for Sunday morning in Dundalk for our Under 10 squad.
2017 Player Registration; U6/8/10; Registration for all existing and new players will be as follows:
Thursday, February 2nd from 6.45pm in Kingscourt Community Centre.
Friday, February 3rd from 6pm in Bailieborough Community School Sports Hall.
€15 for the year. New players can try hurling for free for the first two sessions in January to see if hurling is the game for you. Equipment is supplied.
For all info on these groups then please contact Willie 086 164 9280.
Under 12/14/16/18; A huge amount of activity lined up for these boys in 2017. Training will return in early February with our U12s scheduled to play in Dundalk blitz on Sunday 29th January to get their season up and running.
For all info on these age groups then please contact Kathryn 087 244 1371.
Hurling training times and venues;
Under 6/8/10; Kingscourt group;
Thursday 6.45-8pm for U6/8/10 in the Community Centre. €3 each and bring water bottle.
Bailieborough group U6/8/10;
Friday at the Bailieborough Community School Sports Hall. U6/8 from 6-7. Under 10 from 7-8pm. €3 each and bring the water bottle.
Bailieborough Cancer Comfort Ltd
The Bailieborough Cancer Comfort Ltd Committee is available to help cancer patients or their families. Free Taxi service available. For further information contact: Michael Cullen 087 154 2447 or Edel Fox 086 1004030.
CITIZENS INFORMATION
Co. Cavan Citizens Information Outreach Service in Bailieboro (The Library) on Tuesdays, from 1.30pm – 2.30pm. This is a weekly service.  Any enquiries 076 1075200.
Alcoholics Anonymous
Local meetings of Alcoholics Anonymous are held in: The Health Centre, Kells Road on Wednesdays at 8.30pm.
If any readers have items of interest to be included in the Bailieborough News, (Obituaries, News Items, Sports, etc…), please e-mail: mattie42@eircom.net or call 042 9666200.
http://bailieborough.com/wp-content/uploads/2015/09/bborocomlogo2015-300x130.png
0
0
Colette
http://bailieborough.com/wp-content/uploads/2015/09/bborocomlogo2015-300x130.png
Colette
2017-01-18 16:56:06
2017-01-18 16:56:06
Bailieborough News. January 19th 2017