Bailieborough News. February 23rd 2017 Matthew J. Cullen.
Bailieborough Community School in Association with Bailieborough Drama Group: In aid of Student Canteen Upgrade Fund
Presents "The Tide", written by Tara Maria Lovett and directed by Conor Sheridan on Friday 24th February and Saturday, 25th February, 2017 at 8.30 p.m in Bailieborough Community School. – Tickets €12.00 and doors open at 8.00pm.
Tickets available at the following outlets: Pat's Shop, Kingscourt, Hall's Main St, Bailieborough, Waller Bros Ltd., Cavan Rd. Bailieborough, Bailie Stores, Main St. Bailieborough and Bailieborough Community School. Your support would be greatly appreciated and all are most welcome.
Sponsored Dog Walk
After a highly successful Sponsored Dog Walk in November, Bailieborough Veterinary Clinic proudly presented a raised donation of €1250 to the Cavan Society for the Prevention of Cruelty to Animals. Thanking everyone for all their kind donations and who took part on the day, all was very much appreciated!
Bailieborough Men's Shed
Bailieborough Men's Shed would like to invite new participants to the recently formed group at the Bexcourt Centre. If interested please phone 0429694825 for further details.
Deepest Sympathy
Deepest Sympathy is extended to sons, Dominick, John, Philip, Jeremy, George, Patrick, and daughters, Deborah and Geraldine on the death of Dominic McDonagh, Coolock, Dublin and Bailieborough, Cavan who passed away peacefully at Cavan General Hospital on Wednesday, February 8th.
Predeceased by his wife, Mary, Dominic will be sadly missed by his sorrowing sons, daughters, sons-in-law, daughters-in-law, grandchildren, great-grandchildren, brothers, sisters, nephew, nieces, relatives and friends. Dominic's Funeral Mass took place in St. Joseph's Church, Bonnybrook, Coolock, on Saturday, February 11th with burial afterwards in Fingal Cemetery.
Deepest Sympathy is extended to wife Anna, sons and daughters, Breege, Mark, Padraig, Annemarie, Andrew, Mark and Fiona, sons-in-law, daughters-in-law, sister Rita and grandchildren, on the death of Andrew (Andy) Traynor, Cloughbally Beg, Mullagh, Co. Cavan and formerly of Drumanespic, Bailieborough, peacefully, at Our Lady's Hospital, Navan on Saturday, February 11th. Andy's Funeral Mass took place in St. Kilian's Church, Mullagh on Tuesday, February 14th with burial afterwards in the adjoining cemetery.
Deepest Sympathy is extended to wife Liz, daughters Michelle and Ashling, sisters May and Carmel (Dromore, Bailieborough),  brother Robert, grandchildren Shannon, Kayleigh, Sean, Nicole, Ava, and Taghd, son in law Stephen, auntie Maggie, in laws and a wide circle of family and friends in Kells and Bailieborough on the death of Bernard Bell, 1 Cherryhill Green, Kells and formerly of Bailieborough at Our Lady's Hospital, Navan following a short illness on Sunday, February 12th. Bernard will be fondly remembered as a very friendly, hardworking gentleman who was a former employee of Moorepark Golf Club and who took great pride in his work which was always admired and appreciated by management and club members.
Bernard's Funeral Mass took place in St. Colmcilles's Church, Kells, on Wednesday, February 15th followed by burial in St. Colmcille's Cemetery.
Bailieborough Model School
The Model School, Bailieborough is now open for enrolment for Junior Infants starting in September 2017. For an information pack and enrolment form, please contact: themodelbailieborough@gmail.com or phone the office on 042-9665689.
Charity Coffee Morning
Cara Pharmacy, Main St., Bailieborough are hosting their annual Pancake Tuesday tea/coffee morning on the 28th of February .All donations in aid of Marie Keating foundation. All welcome.
The Women's World Day of Prayer Service
The Women's World Day of Prayer Service will take place this year in the Church of Ireland Parish Church in Bailieborough on Friday, March 3rd commencing at 8.00pm. All are welcome (not just women!)!
Well Done
Well done to the players and management of the Bailieboro Celtic senior side who qualified for the semi-finals of the Fitzsimons Cup with a tense and exciting win over Ballyjamesduff Celtic at the Vale Grounds on Friday evening last. With the game level at 0—0 at full time, Bailieboro took the lead in extra time but were pegged back with only a couple of minutes left. On to penalties and Bailieboro emerged victorious on a 4—2 scoreline. Well done all and the best of luck in the semi-final!
School Enrolment
Enrolments are now being taken for St. Brigid's N.S. Tunnyduff for September 2017. Please telephone the school at 042 9660368 for an enrolment pack.
  LEND A HAND
'Lend a Hand' is for the elderly and vulnerable in the Bailieborough area. Just give us a call if you need a job done, or even just a chat. Phone Ann on 042 9694825.
BAILIEBOROUGH CANCER COMFORT
Our 'Blue Coin Boxes' were counted recently and totalled €600. Thank you all. We are holding a 'Round Table Quiz' on Friday, 3rd March at 9pm in Fox's.  Your support would be greatly appreciated.
Knockbride Parish Bazzar
Knockbride Bazaar takes place in Tunnyduff Hall on Friday 24th, February and Friday, 3rd March at 9 p.m. Great selection of prizes. Everyone welcome.
Congratulations and Well Done
Congratulations and well done to the Bailieboro Shamrocks Gaa Under 9 Camogie girls, winners of Breege O Reilly Cup at the weekend. Well done also to the under 11 and under 13 Camogie teams who both reached the finals of the Breege O Reilly Memorial Cup Blitz in Tunnyduff. Congratulations to Bailieborough Shamrocks, Leanne Ryan who has been selected on the Cavan County Under 14 Panel for the coming year.
Congratulations also to Bailieborough Shamrock's clubman, Aidan Reilly who played on the Dundalk IT side who registered back-to-back victories in the Independent.ie Trench Cup Final with a 3-10 to 1-14 triumph over Waterford IT at the Connacht GAA Centre in Ballyhaunis.
Bridge Results
Tuesday, February 7th: First: Pauline McEvoy and Rosaleen Keegan, Second: Malcolm Cross and Gemma McCabe. Best Gross: Teresa O'Reilly and Joy Jameson.
Tuesday, February 14th: First: Teresa O'Reilly and Rosaleen Mackey, Second, Rose Brennan and Joan O'Reilly. Best Gross: Philomena Finnegan and Elizabeth Murphy.
Bridge takes place every Tuesday evening in the Hotel Bailie at 8.00pm. New members are always most welcome.
Bailieborough School of Music
Lotto results for 18/02/17.  Numbers Drawn, 1, 6, 8, 10.  No Jackpot Winner. Luck Dip (€25) Winners; Petra Longmore, Mullagh; John McKeon, Cavan Rd; Anthony Barry, Curkish; Paul and Wendy Heerey, Corner Manor. Jackpot next week, €1,800.
Bailieborough Community Bowls
Bailieborough Community Bowls continues every Wednesday evening at 8.00pm, in the Community Centre, Chapel Road. New members most welcome with free tuition for beginners.
BAILIEBOROUGH TIDY TOWNS – ADOPT A ROAD/STREET/ESTATE SCHEME
If you would like to help out and keep your road, estate or street litter free, please contact Bernie 086 1608842, Seamus 086 2836157 or Kevin in Bailie Stores. All those who are already picking up litter on their road, please contact us as well. Thanking you for help in keeping Bailieborough tidy.
Baptism Dates in St. Annes for February, March and April 2017
The following are the available dates for Baptisms in St. Anne's Church–February 25th (Saturday, 1.30pm), March 18th (Saturday, 1.30pm), March 26th (Sunday, 12.30pm), April 8th (Saturday, 1.30pm), Saturday, April 15th (Easter Vigil, 9.00pm) and April 30th (Sunday, 12.30pm).
Bailieborough Library: Everyday Irish – Tuesday evenings 3pm to 5pm
Beginner Conversational Irish Class for Adults who would like to learn the basics.
Ipads with Social Media for Beginners –   Wednesday afternoons 2.15pm-4pm. This course will help those wanting to get to grips with Social Media using IPADs.  (IPADS are provided). Contact:042 9665779 or
email: fburke@cavancoco.ie
Bailieborough Library Parent, Baby and Toddler Group has proven to be a vital life line for all stay-at-home parents who may be new to the area and wish to get out of the house and make new friends. There is a huge range of toys for children to play with, while parents can enjoy a cup of tea and chat.
The group meets at the Library Arts space every Wednesday at 10.30am-12pm. Why not join their Facebook Group and keep up to date with news and events.
Citizens Information every Tuesday 1.30pm-2.30pm on a first come first served basis
Craft Group every Friday 10.30am-1pm
Book Club 6pm-7pm last Thursday of every month
Lit Lab writers group every second Tuesday. Contact 042 9665779 for details on any of the above.
CITIZENS INFORMATION: Co. Cavan Citizens Information Outreach Service in Bailieboro (The Library) on Tuesdays, from 1.30pm – 2.30pm. This is a weekly service.  Any enquiries 076 1075200.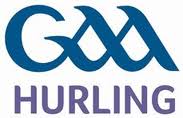 East Cavan Gaels GAA Club – Hurling News 20th February 2017
Under 6/8/10; Most players are now registered but if you missed out then please get registered so you can receive all text updates for hurling. Gradings will be done this week.
Training as usual in Kingscourt on Thursday and Bailieborough on Friday.
Under 12/14/16/18; Registration for all older players next Saturday at training at the Vale 3.45. €15 for the year.
Under 14 blitz on 3G at Breffni Park for 3 weeks begins this week 22nd February.
Under 12 Spring League begins Saturday, March 4th.
Under 12/14 training session next Friday on the 3G at Breffni Park at 11am (mid-term break). These sessions are taken by Cavan and Ulster GAA coaches and are well worth attending.
Feilé na nGael will take place this year in Kilkenny/Carlow on 16th, 17th and 18th June. We aim to qualify and represent Cavan hurling again this year. Meeting of parents will take place shortly.
Celtic Challenge, Intercounty U17 competition again this year in May. A competitive group with Meath/Cavan/Louth/Monaghan/Longford and Leitrim. We aim to have even more of our boys on this panel this year.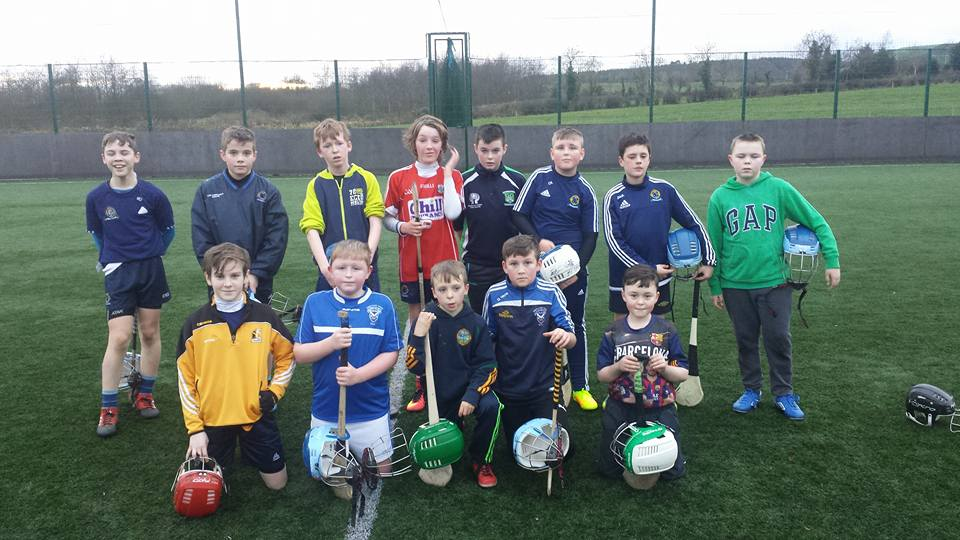 Saturdays first outdoor session for 12s.
Hurling training times and venues; Under 6/8/10; Kingscourt group;
Thursday 6.45-7.45pm for U6/8 and 6.45-8.15 for U10 in the Community Centre. €3 each and bring water bottle.
Bailieborough group U6/8/10; Friday at the Bailieborough Community School Sports Hall. U6/8 from 6-7. Under 10 from 7-8pm. €3 each and bring the water bottle.
Under 12/14/16/18; Saturday 3.45-5 on the AstroTurf at the Vale. €3, water bottle and moulded boots please.
For all info on these age groups then please contact Kathryn 087 244 1371.
Ballyjamesduff Musical Society
Present 'Hall of Fame Frolics'–on
Wednesday 1st /Thursday 2nd/Friday 3rd / Thursday 9th/Friday 10th/ Saturday 11th March plus matinee on Sunday 5th March.
Booking office will open on Monday 20th February.
E-mail: bjdmusicalsociety@gmail.com. Booking Office 049 855 1000.
Fíor Ceili
Fíor Céili practice takes place in the Killinkere GAA Centre every Wednesday at 8.30pm. All welcome.
Bailieborough Cancer Comfort Ltd
The Bailieborough Cancer Comfort Ltd Committee is available to help cancer patients or their families. Free Taxi service available. For further information contact: Michael Cullen 087 154 2447 or Edel Fox 086 1004030.
Alcoholics Anonymous
Local meetings of Alcoholics Anonymous are held in: The Health Centre, Kells Road on Wednesdays at 8.30pm.
If any readers have items of interest to be included in the Bailieborough News, (Obituaries, News Items, Sports, etc…), please e-mail: mattie42@eircom.net or call 042 9666200.
If any readers have items of interest to be included in the Bailieborough News, (Obituaries, News Items, Sports, etc…), please e-mail: mattie42@eircom.net or call 042 9666200.
http://bailieborough.com/wp-content/uploads/2015/09/bborocomlogo2015-300x130.png
0
0
Colette
http://bailieborough.com/wp-content/uploads/2015/09/bborocomlogo2015-300x130.png
Colette
2017-02-22 15:57:24
2017-02-22 15:57:24
Bailieborough News. February 23rd 2017