Bailieborough Tidy Towns:
A big 'Thank You' to all who came on Spring Clean day, 63 bags of rubbish were collected. Great work and great to see community spirit in action.
Every Tuesday  at 7 pm, the clean-up continues, meet around Main Street each week.
Reduce waste and keep Cavan tidy by investing in a reusable blue coffee cup with Cavan logo. Ideal for coffee lovers and Cavan fans. This cup is for sale in Daybreak on Barrack Street and is also available in Bailie Stores. All proceeds go towards the local Tidy Towns.
1916—Lecture:
'The 1916 Rising – An Oral Legacy' a lecture by Maurice O'Keeffe of 'Irish Life and Lore' at the Library on this Thursday evening, May 10th at 7.30pm. Everyone is welcome to this FREE event and refreshments will be served! Enquiries to 042 9665779.
Photographic Exhibition:
'An Essence of Presence' a photographic exhibition by Suella Holland, depicting Forsaken Ireland, now open at the Library until the end of May. All welcome.
May is Mary's Month:
The Rosary will be recited at the Grotto on the Virginia Road every evening during the month of May at 7.30pm. No Rosary on Saturdays. Everyone welcome to offer prayer for the sick of our Parish as well as any private intention.
Bailieborough Community Alert is hosting a Public Meeting regarding the possible installation of CCTV around our town and on all approach roads to the town. This meeting will take place on Monday, May 21st at 8.00pm, in the Hotel Bailie. The installation of these cameras will be vital in assisting with policing in our community and protecting residents and their property. Your attendance will be warmly welcomed. For further information, please contact: Niamh Smyth TD, Seamus Sheridan, Adrian Cahill or Kevin Carolan.
Fundraiser:
Fundraiser night of music and craic to raise funds for Bailieborough Powerlifter, Gar Walsh, who is attempting to compete in two European and two World Championships in 2018. Competitions are in England, Dublin, Scotland and Malta. He is currently National Champion in all three events and World deadlift champion in his category. He is also a musician and is releasing a single for this event. The event is taking place in the Hide-Out, The Vale on Saturday, May 19th at 9.00pm. Raffle on the night. All welcome.
Bailieborough Heritage Society:
New members always welcome to the Heritage Society, please contact 0872244159 for further information.
Social Dancing:
Social Dancing this month is on Saturday next, 12th May in the Community Centre. Music on the night will be supplied by J. and S. Sound, who are noted for their mellow sounds. Dancing is from 10.30pm till 12.30am with supper served while the music is flowing. All welcome.
CHARITY WALK / RUN:
In memory of Ann Clerkin, Curkish, will take place in Bailieborough on Saturday 26th May, commencing at 11.00 am from BDA offices, Shercock Road, Bailieborough. Funds raised will be donated to Bailieborough Cancer Comfort Fund, Drumlin House Cootehill and MS Ireland (The Multiple Sclerosis Society of Ireland) Cavan Branch. Donations voluntary on the day and all are most welcome.
Bailieborough 'Lend A Hand':
'Lend a Hand' is for the elderly and vulnerable in the Bailieborough area. Just give us a call if you need a job done, or even just a chat. Phone Ann on 042 9694825.
Deepest Sympathy:
Deepest Sympathy is extended to sons, Patrick and Brian, daughters, Honora and Angie, daughter-in-law Bernie, grandchildren Caoimhe, Cian, Sadhbh, Oisin, Ava, Zoe, sister Kay, brothers Christie and Sean, brother-in-law, sisters-in-law, nieces, nephews, relatives and friends on the death of Roisin Campbell (nee Gregory) wife of the late Orial, Lakeview, Drumbannon, Bailieborough, who passed away peacefully on Monday, April 23rd surrounded by her loving family at Cavan General Hospital. Roisin's Funeral Mass took place in St. Annes Church on Thursday morning, April 26th and afterwards, her remains were laid to rest in St. Anne's Cemetery.
Oil Painting Classes:
Oil Painting Classes with Martin Fullen will take place at Bailieborough Library on Wednesday, May 16th, May 23rd and May 30th at 2.30pm. Classes are free—but must be booked in advance as places are limited, at 042 9665279.
Bailieborough Model School—Parents Association:
The Model School Parents Association's 'MEGA DRAW LAUNCH NIGHT' takes place on Friday evening, 11th May 2018 at the Model School from 7-8pm.
Refreshments will be served. We look forward to seeing Parents, teachers and the community on this very special evening.
This is more than a Mega draw, it is an exponential fundraiser and a unique fundraising event which benefits everyone.
There has already been a huge response to this Mega Draw and a demand for tickets. So come along and join us as tickets will be sold on a first come first served basis.
There is a mini draw that evening for one lucky ticket holder who purchases one of the tickets. A prize which will light up any home!!!!!!!!!!!!!!
Tickets are €50 each. But they are valid for all draws from July 2018 to December 2018. Over €5000 worth of prizes. Sold on a first come first served basis and open to the whole community of Bailieborough.
Hardtimes Chorus:
Well done to the members of the Hardtimes Chorus who have been nominated for a Cavan County Council, Cathaoirleach's Award which will take place in Cavan on Friday 18th May. Hopefully the group will receive the recognition they deserve for all the funds they have raised for local charities over the years.
Church of Ireland Services for May:
Friday 11 May: FOCUS Youth Group 8:30-10pm – The Rectory, Bailieborough.
Sunday 13 May: Bailieborough 10:45am – Holy Communion and Sunday Club, followed by tea and coffee.
Knockbride 12noon – Holy Communion.
Sunday 20 May: Bailieborough 10:45am – Morning Prayer and Sunday Club, followed by tea and coffee.
Knockbride 12noon – All-Age Service.
Sunday 27 May: Bailieborough 10:45am – All-Age Service, followed by tea and coffee.
Knockbride 12noon – Morning Prayer.
Mondays (during term time): Badminton, Bailieborough Hall; 7-8pm for primary students, 8-9pm for secondary students.
Bailieborough Business Centre:
Spanish Classes at Bailieborough Business Centre Tuesdays 7-9 Beginners and Improvers, Tutor is a native Spanish Speaker. Call 042-969-4716 for more details.
Computers for Beginners – Places available for Thursday evening 7-9pm, register your interest or book your place. Classes are Free to all 042-9694716.
Bailieborough Mid-Summer Festival:
Bailieborough Mid-Summer Festival will be taking place from Friday, 20th of July until Sunday, 22nd of July. If anyone has any ideas for this year's Festival, you can email us at
bailieboroughmidsummerfestival@gmail.com
The newest addition to the Festival this year, will be Food Tents for all you foodies out there! We are calling all local food merchants, handmade artisans, local food vendors, food trucks to join us in displaying your delicious wares, sell, sample and showcase your unique products. Demonstrations are a welcome way to engage with everyone and to help people recognise the need for wonderful local producers. This event will be held on Sunday July 22nd on the Main St. in the middle of all the hustle and bustle providing valuable exposure for you to showcase your products.
Spaces will be limited so if you are interested please contact:
Caroline 087-176-2628 or e-mail bailieboroughmidsummerfestival@gmail.com
Details of spaces etc. to follow…
Bailieborough Historical Society:
The Bailieborough Historical Society is planning an exhibition of artefacts manufactured in and related to Bailieborough's industrial past. This will take place during Heritage Week in August. If you have anything that you would like to exhibit, please contact either, Pat Fitzpatrick at 086 0635 856 or Leslie McKeague at 086 2588 488.
Cavan Walking Festival:
The final walk of this year's Walking Festival will take place on Thursday, May 10th at Lough An Leagh.  Please meet at the Picnic Area at 6.45 pm. The Walk distance will be 10k and all are most welcome to attend.
Table Quiz:
East Cavan Gaels Hurling Club are holding a 'Table Quiz' in Nixy's, The Square Bar on Friday evening, May 25th, commencing at 9.00pm.
Table of four, €40. All welcome.
Baptism Dates in St. Annes for May, June, July and August 2018:
The following are the available dates for Baptisms in St. Anne's Church–May 20th (Sunday, 12.30pm), June 10th (Sunday, 12.30pm), June 23rd (Saturday 1.30pm), July 7th (Saturday, 1.30pm), July 15th (Sunday, 12.30pm), August 11th (Saturday, 1.30pm) and August 19th (Sunday 12.30pm).
Bailieborough Library:
Everyday Irish – Tuesday evenings 3pm to 5pm
Beginner Conversational Irish Class for Adults who would like to learn the basics.
Bailieborough Library Parent, Baby and Toddler Group has proven to be a vital life line for all stay-at-home parents who may be new to the area and wish to get out of the house and make new friends. There is a huge range of toys for children to play with, while parents can enjoy a cup of tea and chat.
The group meets at the Library Arts space every Wednesday at 10.30am-12pm. Why not join their Facebook Group and keep up to date with news and events.
Citizens Information every Tuesday 1.30pm-2.30pm on a first come first served basis; Craft Group every Friday 10.30am-1pm; Book Club 6pm-7pm last Thursday of every month; Lit Lab writers group every second Tuesday. Contact 042 9665779 for details on any of the above.
East Cavan Gaels GAA Club – Hurling News 7th May 2018
Under 7/9/11;
A great start for our U7/9/11s training in Killann last week. This week's training on Monday a little earlier due to the Bank Holiday 5.15-6.30 in Killann.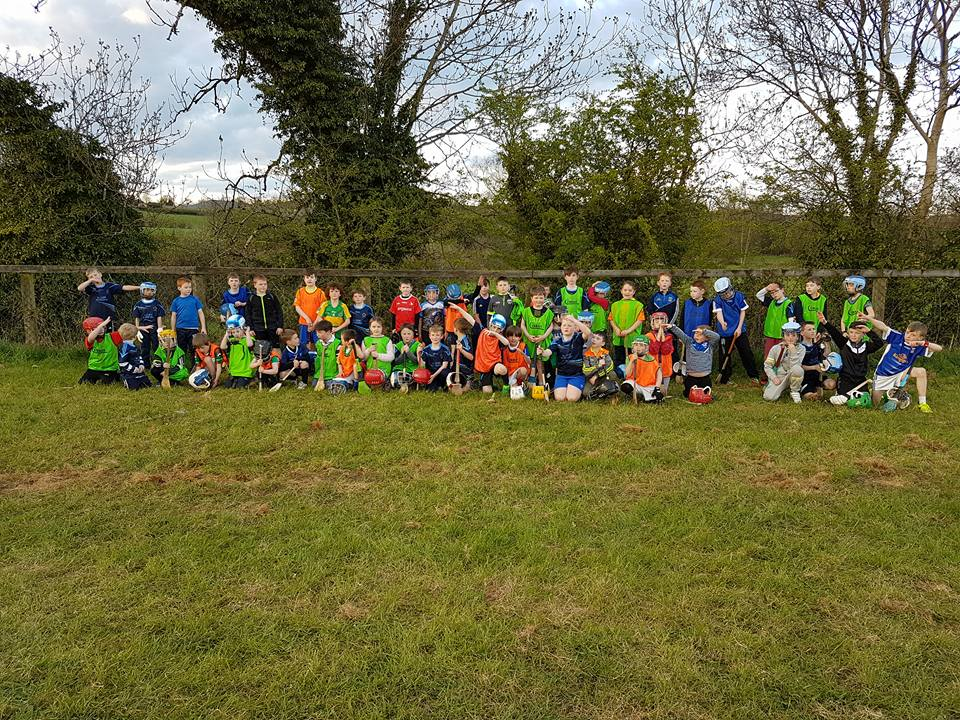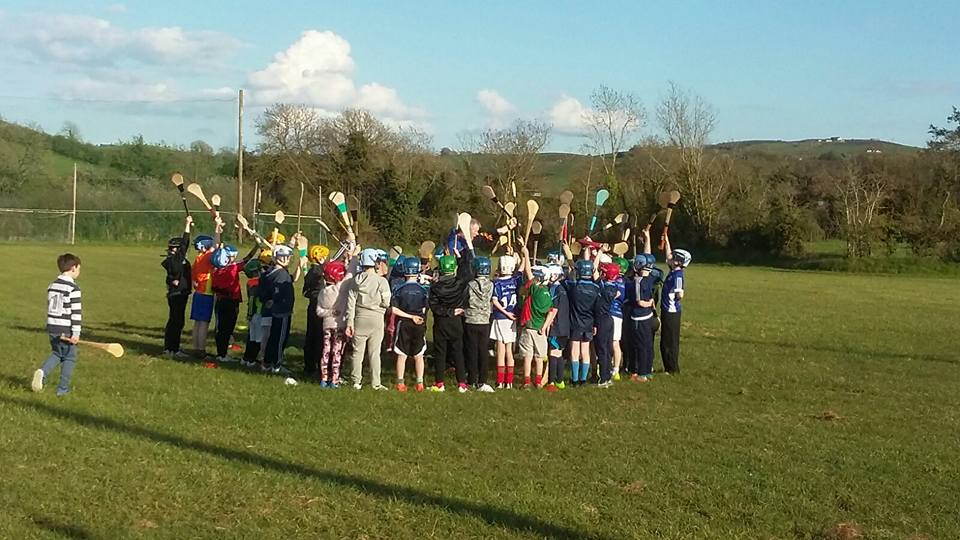 Above; Pictures from our first ever training for U7/9/11s in Killan on Monday last.
Under 13;
The U13s continue the Monaghan league with an away trip to Castleblayney on Monday 7th.
Under 15;
Our U15s put in a great shift v Lisbellaw in Kingscourt on Monday last. 4-08 to 3-04 defeat. Only a last minute goal by the visitors pulled them away in the end but our squad performed very well against a top side at this level. Well done lads and management of Kathryn and Pat.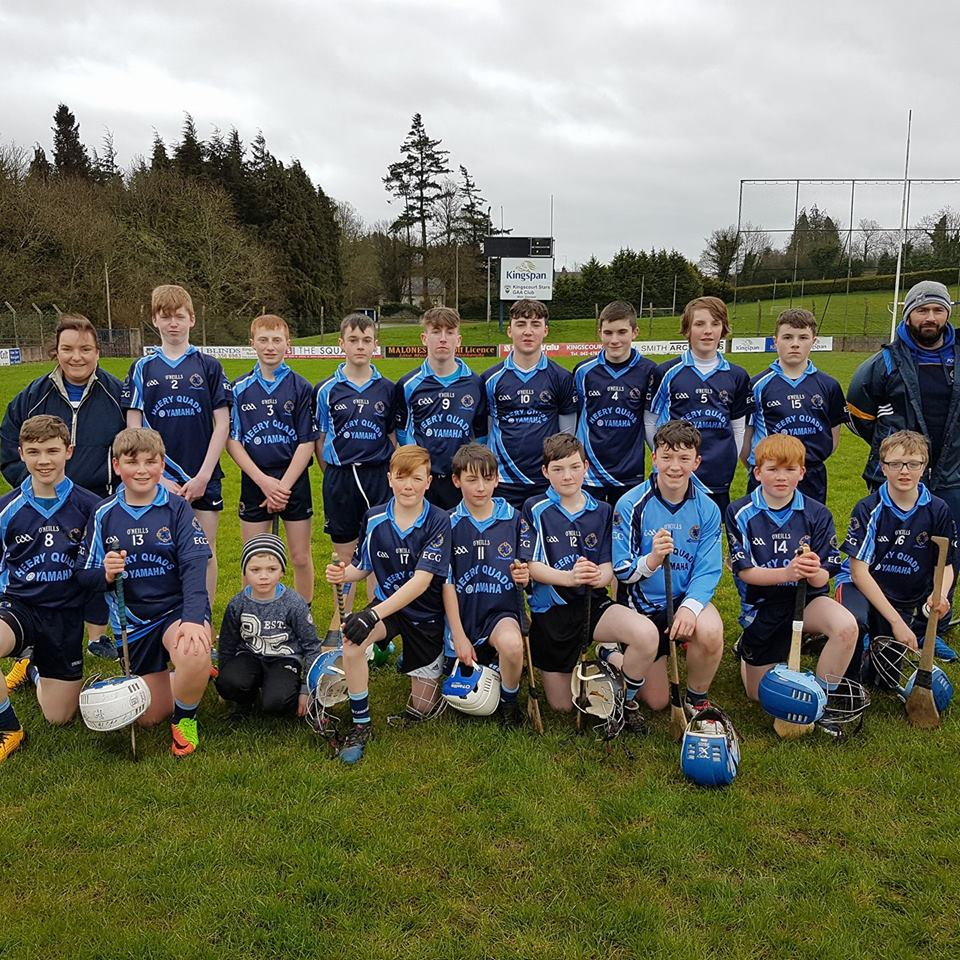 Above: U15s v Lisbellaw.
Special thanks to Kingscourt Stars again for the kind permission to use their fine facilities.
The next round sees us away to Castleblayney next Monday 14th.
Under 17;
Monaghan fixtures will have to be refixed due to the imminent Leaving Cert.
Fundraising table quiz: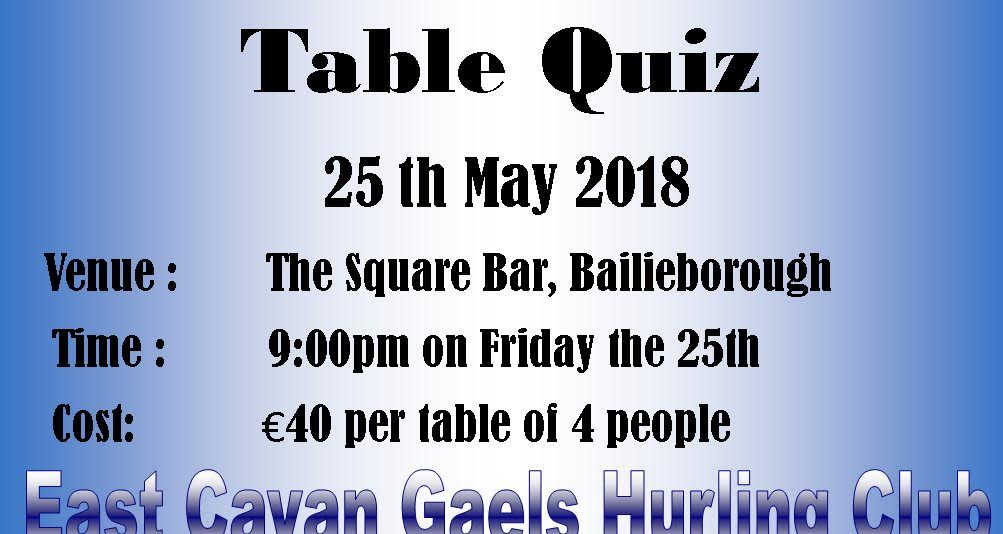 Table quiz in the Square Bar Bailieborough Friday 25th May. Last year's quiz was a great success and a great social event for parents before we venture to Sligo for Feile in early June. All are welcome.
Club contacts;
U7/9/11; Willie Gaughan 086 164 9280.
U13; Colin Higgins 087 276 9086.
U14/15; Pat O'Flaherty 087 450 1524.
U14/15/17; Kathryn O' Flynn 087 244 1371.
Bailieborough Cancer Comfort Ltd:
The Bailieborough Cancer Comfort Ltd Committee is available to help cancer patients or their families. Free Taxi service available. For further information, contact: Michael Cullen 087 154 2447 or Edel Fox 086 1004030.
CITIZENS INFORMATION:
Co. Cavan Citizens Information Outreach Service in Bailieboro (The Library) on Tuesdays, from 1.30pm – 2.30pm. This is a weekly service.  Any enquiries 076 1075200.
Alcoholics Anonymous:
Local meetings of Alcoholics Anonymous are held in: The Health Centre, Kells Road on Wednesdays at 8.30pm.
http://bailieborough.com/wp-content/uploads/2015/09/bborocomlogo2015-300x130.png
0
0
Lee McDonnell
http://bailieborough.com/wp-content/uploads/2015/09/bborocomlogo2015-300x130.png
Lee McDonnell
2018-05-09 15:09:51
2018-05-09 15:09:51
Bailieborough News. April 30th 2018. Matthew J. Cullen.