Bailieborough News. October 9th 2014. Matthew J. Cullen.
 'Gala Evening' in the Bailie Hotel
Bailieborough Businesses Association are holding a 'Black Tie Gala Evening' in the Hotel Bailie on Friday, October 17th. Some of the reasons for holding the event include—the Christmas lighting system now in place is out of date and need's complete renewal. It is hoped that the proceeds of the event will be large enough to make a significant contribution to alleviating the cost of €20,000 for this project, which is one of a number of initiatives planned and vitally necessary to restore the Town Centre to its former vitality, and inject a spirit of confidence and hope in our people to achieve success, in the mammoth task that lies ahead of us.
The event—the Association hopes, will bring together business people of all sectors to share their knowledge and experience and as a result forge friendship and ties which could later on result in new business's being created. There are always opportunities to be grasped and shared knowledge is one way of identifying these opportunities.
As the night itself, it promises to be a very exciting event so why not indulge yourself in a little luxurious relaxation. The organising committee has gone to great lengths to ensure that this night out, will be special and with Sean Gallagher on hand, who knows you could go home with an idea worth a million.
Tickets for the event are priced at €65 and can be purchased individually or by tables of 8 or 10. Tickets will be sold on a first come basis and are on sale in the Bailie Hotel, Supervalu and Bailie Stores.
Confirmation
Confirmation for children from the Killann Parish will take place in St. Anne's Church on Saturday, March 7th, 2015 at 12 noon. A meeting for all the parents and guardians of sixth class in St. Felim's N.S., The Vale, and St. Anne's N.S., will take place on Thursday, October 9th in St. Anne's National School at 8.00pm.
There will also be a meeting for the parents of children receiving First Holy Communion in 2015 in St. Anne's National School on Monday, October 20th at 8.00pm.
Bailieborough Lend A Hand Launch
The launch of the Bailieborough Lend A Hand programme takes place this Monday night 13th October in the Bailie Hotel at 8.00pm. The objective of the service is to visit the homes of vulnerable and older people in the community and carry out free minor repairs for them.  Equally important to recipients of the service is the visit, the chat and social interaction with volunteers.  Chairperson Sgt. Niall McKiernan from the Bailieborough Garda Station will outline the broad parameters of the service and its benefits to recipients.  Come along and support the venture!
HARVEST SERVICE
A Harvest Service will take place in Trinity Presbyterian Church on Sunday 12th October at 11 am.  Speaker is Rev. Stanley Stewart from the Clones Group. EVERYBODY WELCOME.
10 Year Celebration Concert
To mark the 10th anniversary of the Bailieborough Cancer Fund Ltd, the committee presents a weekend of celebration, beginning with an extravaganza of entertainment in a Celebration Variety Concert—directed by Padraic McIntyre—on Friday and Saturday, October 24th and 25th at 8.30pm in the Community Centre. Admission is €10 and the concert will have Comedy, Music, Song and Dance and Drama. Everyone welcome.
On Sunday, October 26th, a family 'Night Walk' will take place at 7.00pm, starting at Fox's, Main Street and returning for light refreshments. Donations voluntary on the night. Please come along and support a very worthy cause.
Bailieborough Apostolic Society
The Bailieborough Apostolic Society are having their 'Annual Appeal' for persons who wish to make a donation towards the purchase of vestments and sacred vessels for the Missions. You can leave any donations with Eileen O'Reilly or Rosaleen Mackey. Thank you.
Congratulations
Congratulations to Michael and Margaret Brady, Kells Road who celebrated their birthdays recently. Margaret was 80 on the 1st of July and Michael will be 90 on December 21st.
 Jean Smith – 1956- 2011
An exhibition of the paintings of Jean Smith 1956 – 2011 in the Wesleyan Chapel, Bailieborough – 17th-19th October 2014.
Opening night on Friday with a reception of wine and cheese.
There will be an Auction of one of Jeans beautiful painting and ALL Proceeds on the night will be donated to Local Cancer Societies.
Jean Smith (nee Sheridan) grew up in Bailieborough and later moved to Lough-an-Leagh, Kingscourt, Co. Cavan.She was a self-taught artist and also attended courses to meet other artists and increase her knowledge.
She was creatively talented from a very early age and worked in Halls Drapery store at weekends where she grew a love for fashion.  As she continued to develop creatively, Jean later became an outstanding dressmaker and curtain maker.  She made her own, beautiful wedding dress that is still in storage and will be treasured by her family forever.  Mother Gabrielle was Jeans Art teacher in School was a huge inspiration and gave her the confidence to pursue what she loved doing.
Her love of painting grew when Jean moved to the country-side of Lough-an-Leagh where she painted local landmarks.  It's here that she was inspired by the spectacular landscapes and she produced some of the beautiful works of art on display.
Autumn was Jean's favourite time of the year and she was inspired by the rich bronze colours of the trees and red skies at night.  She also had a strong love of the Irish landscape with its constantly changing light and atmosphere.  Her primary source of media was oils but she also liked working with watercolours and sketching.
Jean always had something creative on the go.  From knitting to sewing or sketching away in her sketchbook.  Her family say's"It was always such a warm, loving home.  Mum was always painting, sewing or doing something creative, amidst the hustle and bustle of family life."
Jean's love for all things creative has had a major impact on her children and she was a huge inspiration to her daughter Niamh who followed in her footsteps and went to Art College to become a Printed Textile Designer.  Her eldest son Niall also inherited her creative gene and is now a successful architect in the families' home town of Kingscourt.
Jean also worked with the elderly in helping them to find a way of passing precious time.  She loved to help others and everyone around her shone when in her presence.
Exhibition on October 19th in Bailieborough Arts and Cultural Centre.
This exhibition is in memory of Jean who encouraged and inspired her family and friends to pursue their own passion for art.  Her husband Philip, Sons Niall, Philip, Sean, Colm and Daughter Niamh are very proud to host such a strong body of work and feel that they owe this special occasion to Jean who is sorely missed.
Jean will be remembered with great love and affection by all who knew her.
Bailieborough Red Cross: Practical First Aid Course
The Bailieborough Red Crossare holding a two day Practical First Aid course in the Masonic Hall, Bailieborough on Saturday 11th and Sunday 12th October.Registration 9.30am Saturday. Phone 086 2308570 or 087 2346526 for information or to reserve a place or see Bailieborough Red Cross Facebook page.
October—Mary's Month
The Rosary will be said at the Grotto on the Virginia Road, at 8.00pm, each evening except Saturdays. Everyone welcome to join in prayer for various intentions.
The Samaritans
The Samaritans have recently announced a new Freephone number: 116 123 for people who are struggling to cope. The line is open and free 24 hours a day, 365 days of the year.
Bailieborough Shamrocks
The Shamrocks wish to thank everyone for supporting their recent Fundraising Draw.
Rhythmic Dance Twirlers
Bailieborough Rhythmic Dance Twirlers are recruiting new members! It is open to Boys and Girls aged 4 and upwards. Fun, fitness and friendship. Baton Twirling, Pom Pom Dance and fun exercise. Tuesdays in the Wesleyan Chapel from 5 to 6pm and Wednesdays in the Community Centre from 6 to 8pm. For further details please contact, Kelly Clarke at 085 245 0690.
Bailieborough Social Day Centre
The Bailieborough Social Day Centre continues on Wednesday, October 15th in the Community Centre, Chapel Road, from 2.30pm to 4.30pm. All members are asked to attend and new members are always very welcome. Usual transport available.
Library
Mother and Toddler group every Wednesday from 10.30am-12pm for all members of the community. Great variety of suitable toys, kitchen facilities available. Come along and make new friends. No charge.
Bailieboro Celtic A.F.C.
The Club's fixtures for this week are: MDL Fixtures Division 3: Friday 10th October at 8.00pm, Bailieboro Celtic V Rathkenny Rovers.
Underage Fixtures: NECSL Fixtures Saturday 11th October 2014:
Under 17 Premier Division: Robinstown V Bailieboro Celtic at12.30pm,
Under 15 Premier Division: Bailieboro Celtic V Borora Juniors at 10.00am,
Under 14 Division 1: Bailieboro Celtic V OMP Utd., at 11.30am.
Under 13 Division 1: Enfield V Bailieboro Celtic at 12.30pm. All support welcome.
Indoor Camogie
Indoor Camogie takes place every Thursday evening in the Sports Hall at the Community School. Under 9's from 6pm to 7pm, Under 13's from 7pm to 8.00pm. All equipment supplied. €2 for hire of the hall.
Pilates
Pilates have resumed in the Presbyterian Hall on Tuesday's. To suit all fitness levels. Booking essential, please call Anne 087 2601454 for further details.
Fíor Céilí
Fíor Céilí practise every Wednesday evening at 8.30pm in Killinkere GAA Centre, commencing on 24th September. Everyone is welcome.
Indoor Bowls
Indoor Bowls have resumed in the Community Centre, on Wednesday nights at 8.00pm. New members are always most welcome.
Baby and Toddler Group
Bailieborough Baby and Toddler Group meets at the Library, Market Square every Wednesday morning from 10.30am-12pm (except school holidays). Loads of toys for all ages. Enjoy a nice cuppa while making new friends. No charge. Ph 042 9665779 for further details.
Leisure Centre
Do you want to learn how to swim ? or can swim and want to work on your fitness and technique ? We have classes to suit all levels from complete beginner to those competing in triathlons.  Call us on 042 9666644 for dates etc… starting soon.
€30 for 30 days membership pool or gym membership still available
September membership special – join pool or gym for 12 months and get 3 months free. €299.00.
Check us out on www.bailieboroughleisurecentre.com  or find us on facebook for regular updates.
Family Day
Tanagh Outdoor Education and Training Centre are hosting a Family Day in association with Positive Mental Health Day on Saturday 18th October. Morning outdoor activities from 10am-12.15pm, Afternoon outdoor activities from 1.30pm-3.45pm. €5 per person. Contact Philomena/Michelle on 049-5552988 for more information on activities.
Library
Abair Leat fun Irish conversational class at the Library every Tuesday 1pm-2pm. Fluent Irish not necessary. Refreshments will be provided. All welcome and there is no charge.
Craft Group at Library every Friday 10.30am-1pm. Sharing of skills for all lovers of things hand-made. Refreshments will be provided and there is no charge.
Mother and Toddler Group at Library every Wednesday 10.30am-12pm. A wide variety of toys for toddlers while Mums and Dads enjoy a chat. All welcome and there is no charge.
Citizens Advice at Library every Tuesday 1.30pm-2.30pm. Free advice on all entitlements.
East Cavan Gaels GAA – : Club News 6th October 2014: U12/14/16;
U16; We still await the refixture of the tri county league game v Truagh Gaels with the winners advancing to the final.
U12; The U12s came out on the wrong side against a well organised Cootehill side in Kingscourt on Wednesday last. The next round is this coming Wednesday in Breffni 3G v St. Felim's.
U8/10;.This coming Wednesday see's the fourth and final round of our Autumn blitzes in Kingscourt 6.45-8.30pm.
Indoor Hurling; U8 and U10 : Indoor hurling will return to Kingscourt Community Centre from Tuesday 28th October from 5.30-7pm for all aged 6-10 and Bailieborough Community School Sports Hall from Friday 7th November, U8 from 6-7 and U10 from 7-8pm. More info in the weeks ahead.
Training times and venues.
Under 12/14/16; No Wednesday training this week as the 12s are in action on Wednesday. Training for all U12/14/16 on Saturday at Bailieborough Shamrocks GAA at 3pm.
Contact Kathryn for further details 087 244 1371.  
U8/10; There will be no Tuesday U8/10 training in Kingscourt or Friday in Bailieborough/Shercock while the blitzes are on.
Contact Willie Gaughan 086 164 9280.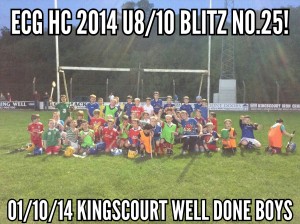 Citizens Information Service
Co. Cavan Citizens Information Service is in the Library, Bailieborough every Tuesday from 1.30 – 2.30pm. Information on Social Welfare, Employment, Tax, Health etc… A Free and Confidential Service. Tel. 0761 07 5200.
Alcoholics Anonymous
Local meetings of Alcoholics Anonymous are held in: The Health Centre, Kells Road on Wednesdays at 8.30pm.
Bailieborough Cancer Comfort Ltd
The Bailieborough Cancer Comfort Ltd Committee is available to help cancer patients or their families. Free Taxi service available. For further information contact: Michael Cullen 087 154 2447, Edel Fox 086 1004030 or Geraldine Gormley 087 7949448.
Samaritans
Are you feeling isolated, alone, stressed out or depressed? If so, there is always help available by contacting the Samaritans at 1850 60 9090.
If any readers have items of interest to be included in the Bailieborough News, (Obituaries, News Items, Sports, etc…), please e-mail: mattie42@eircom.net or call 042 9666200.
http://bailieborough.com/wp-content/uploads/2015/09/bborocomlogo2015-300x130.png
0
0
admin
http://bailieborough.com/wp-content/uploads/2015/09/bborocomlogo2015-300x130.png
admin
2014-10-08 10:14:55
2014-10-09 08:36:45
Bailieborough News 9th October 2014.