Bailieborough News. March 19th 2015. Matthew J. Cullen.
Dr. Michael Barry (Moderator of Ireland) visits The Model School:
The Model National School, Bailieborough welcomed the Moderator of Ireland, The Right Reverend Dr. Michael Barry and his wife Esther, to the school last Friday on what was The World Day of Prayer where the school performed The Children's Service. This interdenominational and international service is performed in 170 different countries all over the world on this day. It was a great honour for Rev Sam Anketell, Chairperson of the Board of Management, and all at the Model School to have the leader of the Presbyterian Church visit the Model School.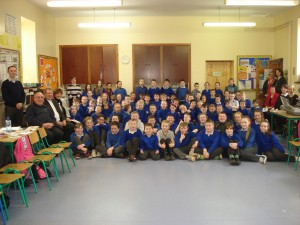 Confessions:
A special Reconciliation Service for Lent and Easter will take place in St. Anne's Church on Sunday, March 22nd at 7.30pm. A number of Priests from the neighbouring parishes will be present to hear Confessions. Confessions will also take place in St. Anne's on Holy Saturday from 12 noon to 3.00pm. Please note that there will be no confessions on Saturday next, March 21st.
Birdwatch Ireland, Cavan Branch:
A Presentation entitled "Irish Swifts in Decline: What Can We Do?" by Micheal Casey (Birdwatch Ireland, Sligo Branch) will take place on Thursday next, 19th  March, at 8pm in the Cavan County Museum.
This talk will be about the decline of swifts in Ireland, causes of this decline and what we can do about it.
Micheal is a vet with the Department of Agriculture, Food and the Marine's Laboratory Service. His interest in swifts is pursued outside of his work. He is also a bird ringer, with a special interest in swifts, dippers and peregrine falcons.
Micheal is involved with the swift conservation project and hopes to encourage local groups in the County to help out by getting involved in a local project.
Members of Tidy Towns committees, local heritage groups and anyone with an interest in learning more about this conservation project are very welcome to attend!
The AGM for BWI members will take place prior to the presentation at 7pm sharp.
Free Study Space:
Students may avail of a free study space at the Library, Market Square during Library opening hours except 10am to
1.15pm Wednesday and Friday. Late opening Tuesday and Thursday until 8.30pm. Spacious and warm with free WIFI. Phone 042 9665779 for further details.
Citizens Information every Tuesday from 1.30pm-2.30pm.
'Abair Leat' Irish Conversational Group, Tuesdays from 1pm-2pm. Learning Irish for fun. Tea and coffee served. All welcome, free admission.
Parent, baby and toddler group every Wednesday from 11am-12.30pm. Lots of suitable toys, refreshments, all welcome, free admission.
Craft Group every Friday 10.30am-12.30pm. Sharing of crafts and ideas. Tea and coffee, all welcome.  Free admission.
 month from 4pm-5pm.
Adult Book Club
last Thursday of every month from 6pm-7pm. All new members welcome. Tea and coffee served. Free admission. Phone Library at 042 9665779 for details on all of the above.
First Communion Parents Committee:
There will be a meeting of the Parent's Committee in the Parochial House on Monday evening next, March 23rd at 8.00pm.
First Confessions:
The children in 2nd class in St. Anne's and St. Felim's National Schools will make their First Confession at a special service in St. Anne's Church on this Thursday evening at 7.30pm. All welcome.
Classes:
Every Tuesday and Thursday morning for 6 weeks at Bailieborough Business Centre– Information Technology QQI/Fetac Level 4. Modules include: File Management, Data Entry, Word Processing and Internet & Email. For more details call: Regina Clarke CMETB: Tel:  049-436-1881.
Every Friday Afternoon for 10 weeks at Bailieborough Business Centre – Word Processing QQI Level 3 : Course content: Introduction to Work Processing
For more details call: Regina Clarke CMETB: Tel:  049-436-1881.
Every Friday morning for 20 weeks at Bexcourt Centre, Bailieborough Communications QQI Level 4: Course Content: Reading and Comprehension , Writing Activities – Drafting Proof Reading , Interpreting information – Images, Signs, Charts, Communications with others; Listening, non-verbal Communications, aspects of speech.
For more details call: Regina Clarke CMETB: Tel:  049-436-1881.
Skills For Farmers:
Bailieborough Business Centre Mondays and Wednesdays 7.30pm   Communications
On Line Herd Registration  Emailing   Farm Record Keeping
Free of Charge to those qualified to attend.
Call Elizabeth or Lee  042-969-4716
Bailieborough Studio
Photographic Club meets at 8pm on Tuesday 24th March in The Bailie Hotel, Bailieborough. New members of all levels welcome.
Cubs/ Scouts:
Bailieborough Cubs/Scouts meet in the Community Centre on Mondays from 7 to 8pm. New members welcome aged from 9 to 12 years of age. Queries to Peter Maguire at 085 849 0642 or email petermaguire8@eircom.net
Gospel Mission:
A Gospel Mission will be held in Billyhill Hall until Sunday 29th March. Sundays at 3pm – Monday to Friday at 8pm.
Evangelists: Rev L Power, Mr C Maxwell and Pastor A Mullan.
Computers for beginners:
Classes at Bailieborough Business Centre. Do you want to learn the basics of using a computer? These classes will help you with the basics of starting to use a computer, from turning it on, typing a letter,  using the internet and more. All you ever wanted to know, but were afraid to ask. Call 0429694716 for more details.
St. Vincent DePaul Shop:
The St. Vincent DePaul Shop has re-located to Main Street (where Moynagh's Supermarket used to be). The shop opened on Monday last March 16th. The new shop will afford the organisation the opportunity to provide customers with a greater range of clothes and goods. Once again, the organisation expresses their gratitude for the generous response to their recent appeal for the new shop.
WeightWatchers
Takes place in The Matt Talbot Hall, Kingscourt, each Monday from 6pm to 7.15pm; The BDA Centre, Shercock Road , Bailieborough each Monday from 8pm to 8.30pm and The Lakeside Manor, Virginia,  each Tuesday from 6.30pm to 7.30pm. Further details contact               Jenny 086 2418361.
Model School Sales Day: JUNIOR ENTERPENEUR SALES DAY:
The Model School Bailieborough are having a 'Sales Day' for the JEP (JUNIOR ENTERPENEUR PROGRAMME). This is a programme that teaches children entrepreneurial skills. For our project, we have decided a recycled bird feeder made out of recycled items and personalized rocks in all sizes to decorate your garden, or paper weights, herb labels or why don't buy a few of our garden version of fairy doors? Prices start from only 1 euro. Our sales day is on the 25th  of March 2015 in the Model School Bailieborough from 2:00 – 3:30pm, so come on down and bring a friend!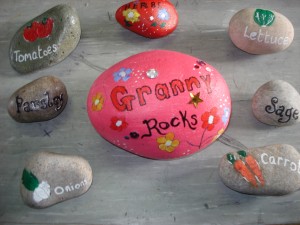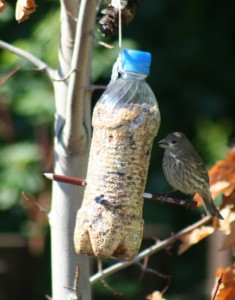 Leisure Centre:
March Membership Offer. BOGOF….. Buy one get one FREE.
Buy 1 year Pool and Gym Membership and another person gets theirs FREE. €499.
New Studio Classes, check out our facebook page for details of different classes.
Monday:  BLT 10.00-10.45am and Ladies Fitness 8.30pm.
Tuesday:  Mugendo Kickboxing 6.30-8.30.
Wednesday:  Pilates 10-11am, BLT at 6.30, Step Aerobics from 7.30 to 8.30.
Thursday: Yoga at 10 and Turbo training at 7pm.
Friday:  Men's Fitness at 8.45.
Studio and Treatment rooms available to rent, Call 042 9666644. Suitable for many uses.
€30 for 30 days membership pool or gym membership still available.
Check us out on www.bailieboroughleisurecentre.com  or find us on facebook for regular updates.
Bailieborough Garden Group:
The next meeting of the group will take place on Monday next, March 23rd at 8pm, in Fox's lounge. Ecologist Goska Wilkowska will give a talk on the garden bugs that we all find in our gardens and tell us how we can encourage the good ones and some eco-friendly ways to discourage the 'not so good'.  She will also give us some tips on how we can make our gardens more wildlife friendly.  Everyone welcome.
Social Day Centre:
The Bailieborough Social Day Centre's next get-together is on Wednesday, March 25th from 2.30pm to 4.30pm, in the Community Centre, Chapel Road. All members are asked to attend for the usual activities and new members are very welcome.
Bailieborough Community Bowls:
Bailieborough Community Bowls continues every Wednesday evening at 8.00pm, in the Community Centre, Chapel Road. New members most welcome with free tuition for beginners.
Bailieborough Model School:
Bailieborough Model School are now accepting enrolments for the school year 2015/2016. Please contact the school office on 042 96 65689 by Friday, March 27th, 2015 for an enrolment pack.
Bailieborough Community Text Alert:
The Annual General Meeting of the Bailieborough Community Text Alert will take place in the Hotel Bailie on Monday next, 23rd March at 9.00pm. Membership fee for 2015 is €5. All welcome. For further details, please contact Kevin Carolan at 086 375 9627. 'Keeping our Community a safer place to live'.
Baptism Dates in St. Annes for March and April 2015:
The following are the dates for Baptisms in Saint Anne's Church: Saturday, March 28th at 5.00pm (Deacon Damien), Sunday, March 29th at 12.30pm (Fr. Michael), and the Easter Vigil on Saturday, April 4th at 9.00pm (Fr. Michael), Saturday, April 11th at 4.30pm (Deacon Damien), Sunday, April 12th at 12.30pm (Fr. Michael), Saturday, April 25th (Deacon Damien) and Sunday April 26th at 12.30pm (Fr. Michael).
Bridge Results:
Tuesday, March 5th, 2015: First: Gemma McCabe and Olive Kellett Second: Sean Kelleher and Patsy Corcoran. Best Gross: Una Stafford and Vera Bell. Third: Elizabeth Murphy and Rosaleen Mackey. Seniors Bridge takes place every Tuesday evening in the Bailie Hotel at 8.00pm. New players are always most welcome.
Walk, Jog Or Run…
. Exercising Is FUN! Every Monday and Wednesday evenings at 8pm join us at Bailieborough Community Centre! All welcome—no matter what your fitness levels are!. Ok folks Spring is here, no more weather excuses, join us to run, jog or walk and most importantly tea, biscuits, fruit and chat afterwards.
East Cavan Gaels: U6/8/10;
The next round of blitzes is nearly upon us. Provisionally we play Saturday 28th away to Carrick and Wednesday 1st April away to Blayney both for U8 and U10. Confirmation of these blitzes next week.
U12; Due to Confirmation in Cootehill our league game v Cootehill was postponed and may be played this coming Saturday. Time tbc. The second round v St. Felim's is scheduled for Sunday next in Bailieborough. Again time tbc.
U14/16/18; Training for these groups will be at various differing times due to the start of the football leagues. Players will receive a text. This week it is indoors in the Community School Sports Hall, Bailieborough on Wednesday at 7.30. It should settle into regular Wednesday outdoor training when the bright evenings return at the end of the month.
Training times and venues; Under 8/10; Kingscourt group; Every Tuesday in Kingscourt Community Centre 5.30-6.45. €2 each and please bring bottle of water.
Bailieborough group; Every Friday in Bailieborough Community School Sports Hall 6-7.30 for both U8 and U10. €2 and the bottle of water please also.
For all U8/10 information contact Willie Gaughan 087 164 9280.
Under 12/13;All training is collective in Bailieborough and subject to change.
This week, Wednesday 7.30pm in the CS Sports Hall. €2.
Under 14, U16 and U18; This week, Wednesday 7.30pm in the Community School Sports Hall. €2. For all U12-U18 information contact Kathryn O'Flynn 087 244 1371.
Citizens Information Service:
Co. Cavan Citizens Information Service is in the Library, Bailieborough every Tuesday from 1.30 – 2.30pm. Information on Social Welfare, Employment, Tax, Health etc… A Free and Confidential Service. Tel. 0761 07 5200.
Alcoholics Anonymous:
Local meetings of Alcoholics Anonymous are held in: The Health Centre, Kells Road on Wednesdays at 8.30pm.
Bailieborough Cancer Comfort Ltd:
The Bailieborough Cancer Comfort Ltd Committee is available to help cancer patients or their families. Free Taxi service available. For further information contact: Michael Cullen 087 154 2447, Edel Fox 086 1004030 or Geraldine Gormley 087 7949448.
The Samaritans:
The Samaritans have recently announced a new Freephone number: 116 123 for people who are struggling to cope. The line is open and free 24 hours a day, 365 days of the year.
 If any readers have items of interest to be included in the Bailieborough News, (Obituaries, News Items, Sports, etc…), please e-mail: mattie42@eircom.net or call 042 9666200.
http://bailieborough.com/wp-content/uploads/2015/09/bborocomlogo2015-300x130.png
0
0
Liz Fleming
http://bailieborough.com/wp-content/uploads/2015/09/bborocomlogo2015-300x130.png
Liz Fleming
2015-03-19 14:29:17
2015-04-14 10:40:14
Bailieborough News Thursday 19th March 2012