Bailieborough News. August 15th  2019. Matthew J. Cullen.
Bailieborough Development Association are proud to announce that Phase 1 and 2 of Bailieborough Courthouse regeneration project is complete. We are inviting interested parties who would like to use the space to give us a call for a viewing. The spaces comprise, individual pay per day Hot Desk, Meeting Space, Training Space, Rehearsal and Performance space, Studio space. We have made the space as versatile as possible to suit all different types of use. Please call Lee on 042-969-4716 or 086-794-9739 or email lee@bailieborough.com
Congratulations: Congratulations are extended to local man, Thomas Hanley—son of Ann and Liam Hanley, The Vale— on his appointment as Cavan Cathedral Choir Director and Organist.
Bailieborough Creative Hub: Bailieborough Creative Hub present National Heritage Week art exhibition 'Past Times/Pastimes'.
Opening night: This Thursday 15th August at 7pm in Bailieborough Library.
The exhibition runs until 30th August. All welcome. For further information please contact: bailieboroughcreativehub@gmail.com or bbcreativehub@gmail.com
Bailieborough Walking Group: August 14th – – Deerpark Forest, Virginia.
(M) Walk 1 Hour 15 min. (E) Walk 1 Hour. Leaving Bailieborough Library at 6.50pm. Walk commences at Virginia Rugby Club entrance to Deerpark at 7.15pm.
August 21st – Lough an Leagh /Tierworker
(M) Walk1.5/ 2hr hours (approx) Leaving Bailieborough Library at 7pm. Meet at Royal Breffni carpark . Walk commencing at 7.15pm. All welcome.
Moybologue Historical Society: Please support our community voluntary group in the final weeks of the Tesco blue tokens scheme in Tesco, Bailieborough and also in the Deep RiverRock Thirst for better scheme.
Heritage Week Event 2019: 'Old Habits Die Hard: The lore and customs of the old Irish graveyard' by well known Seanchai and Author Eddie Lenihan, in St. Mary's Hall, Tierworker, on Saturday, 24th August, from 7-9pm. All welcome, refreshments served.
Deepest Sympathy: Deepest Sympathy is extended to daughter Mary, sons Patrick, John, Vincent and James, son in law, daughters in law, grandchildren, great grandchild, nephews, nieces, relatives and friends on the death of Mollie McKeon (nee McHugh), Knockbride, Bailieborough, Co Cavan who passed away peacefully at her residence surrounded by her loving family on Saturday, August 3rd, 2019. Mollie was predeceased by her husband Terry. Mollie's Funeral Mass took place in St Brigid's Church, Tunnyduff, Knockbride West on Monday morning August 5th with burial afterwards in Knockbride East Cemetery.
Bailieborough Group of Parishes: Services: Sunday, 18th August: Bailieborough 10:45am—Morning Prayer followed by tea and coffee.
Knockbride 12noon—Morning Prayer.
Sunday 25th August: Bailieborough 10:45am–Morning Prayer followed by tea and coffee.
Knockbride 12noon–Morning Prayer.
Deepest Sympathy: Deepest Sympathy is extended to sisters Kathy, Alice, Susan and Patricia, brothers Eugene, PJ, Anthony and Oliver, brothers-in-law, sisters-in-law, nephews, nieces and extended family and friends on the death of Gerry Clarke, Knockbride East, Bailieborough, Co. Cavan, who passed away peacefully, at Cavan General Hospital on Sunday, August 4th. Gerry was predeceased by his parents James and Annie, his brothers Hugh, Frank, Ben, Phil, Tom, John and Kevin and his sister, Sr Patricia. Gerry's Funeral Mass took place in St Brigid's Church, Knockbride West, (Tunnyduff) on Tuesday morning, August 6th with burial afterwards in East Knockbride Cemetery.
Walk, Jog, Run or Crawl! Run, walk, crawl or jog every Monday and Wednesday evenings at the Community Centre, Chapel Road, Bailieborough at 8pm. It's free!!!! And there is no catch! All newcomers welcome. Also the Saturday morning Leisure Group Cycle is back and takes place on Saturday mornings leaving from the Community Centre, Bailieborough at 9.00AM. Please bring euros for coffee stop and all welcome.
Heritage Week: 'Walking Among the Dead': Bailieborough Heritage Society will host a 'Walk Among the Dead' as part of Heritage Week. The walk will take place on Saturday, August 24th from 11am to 12 noon at the Old Church of Ireland Graveyard entrance. We will lead a tour of this graveyard. Along the way we will highlight the more interesting epitaphs and the lives of the people interred therein and those who died during the famine.
This old church and graveyard is behind the Church of Ireland at the junction of Main Street and Church St. Bailieborough. Cars may access the site from the Shercock Road. Parking available at the BDA Centre. Admission is free. For further information, please contact, 0872244159.
The Bailieborough Poetry Festival 2019:
The 7th Bailieborough Poetry Festival will take place this year from 3rd to 5th October. Building on previous years' events we have a refreshing group of poets, artists, readers and musicians.
In keeping with past festivals, the festival will open with an art exhibition by Cavan-based artist, Jim McPartlin on the Thursday of the weekend in the arts space of Bailieborough Library. This will be followed by LitLab readings. Over the course of the weekend there will be poetry workshops by visiting poets aimed at participants at all levels of writing experience, interviews, open mic events, the presentation of the Bailieborough Poetry prize and a walking tour of local literary places of interest.
This year's festival welcomes recently appointed Writer-in-Residence, Anthony J Quinn, who has already become involved in numerous projects in the county and across the pre-Brexit border. He hails from County Tyrone and will be reading his own work and providing advice for aspiring writers.
Visiting poets this year will include Pat Boran and Moya Cannon both of whom will be conducting workshops on the Saturday morning of the festival. Early booking is advised as the workshops are always oversubscribed. Cavan poet Kate Ennals will also feature this year.
The Bailieborough Poetry Prize competition is now open. Closing date for entry is Friday, 6th September 2019.
First prize of €300 for winning poem. Each poem must not exceed 50 lines, and should be typed, single-spaced. The competition is open to anybody who has reached their 18th birthday by the 6th September 2019. Up to three poems may be submitted per entry. You may submit as many entries as you wish. A fee of €5 per poem or 3 poems for €10 is payable. Payment should be made via the PayPal button. Further details may be found on www.bailieboroughpoetry.com
Regretted Death: Deepest Sympathy is extended to brothers Owen and Larry and sisters Ellie and Brigie, nieces, nephews, relatives and friends on the death of Mary Kangley, late of Bracklin, Bailieborough, Co. Cavan, who passed away peacefully, at St. Mary's Hospital, Castleblaney, on Monday 5th August 2019. Mary was predeceased by her brother Michael and sisters, Kathleen and Rose. Mary's Funeral Mass took place in The Church of the Immaculate Conception, Kingscourt on Thursday, August 8th with burial afterwards in the adjoining cemetery.

Bailieborough School of Music: Lotto results for 03-08-2019. Numbers Drawn; 2, 17, 18, 19. No Jackpot Winner, Lucky Dip (€25) Winners; Jean Brennan; Aisling Lynch; Eugene Clarke; Majella Monaghan.
Lotto results for 10-08-2019. Numbers Drawn; 1, 23, 25, 30. No Jackpot Winner, Lucky Dip (€25) Winners; Aaron Cooney; Mervyn Gibson; Kevin O'Reilly; Teresa Leddy. Next week's Jackpot €5,500.
Cemetery Sunday: The annual Blessing of the Graves in St. Anne's Cemetery will take place on Sunday, September 1st at 12 noon. Now would be the ideal time to tend to your family grave or plot.
The Blessing of the Graves will take place in Killann on Saturday next, August 17th at 7.00pm and in Shercock on Sunday, August 18th following 11.30am Mass.
The Blessing of the Graves in Moybolougue Cemetery (old and new) will take place after the 10am Mass on Sunday next, August 18th.
Citizen's Information: The service takes place every Tuesday from 1.30pm to 2.30pm in the Library— providing information, advice and advocacy supports to everyone on Social welfare, employment, Pensions, Health, Tax etc. No appointment necessary.
'Walk for Willow': The first Anniversary 'Walk for Willow' will take place on Saturday, August 31st. This event will host a walk, run and cycle in memory of Baby Willow Clarke and all the beautiful babies who have learned to fly instead of walk. There will be two parts to the event with a 50k/80k Cycle commencing at 10am from the Community Centre, Chapel Road. Registration will be from 9am and the entry fee is €20. The second part of the event is a 5k/10k Walk, Run or Crawl which will commence at 12.30pm, with registration from 12 noon. Entry fees are €10 or €15 for a family. All proceeds will go to Feileacain Stillbirth and Neonatal Death Association of Ireland. All donations greatly appreciated and all are most welcome to come along and participate in the events.
Bailieborough 'Lend A Hand': 'Lend a Hand' is for the elderly and vulnerable in the Bailieborough area. Just give us a call if you need a job done, or even just a chat. Phone Ann on 042 9694825.
Baptism Dates in St. Annes for August, September and October 2019: The following are the available dates for Baptisms in St. Anne's Church–August 24th (Saturday, 1.30pm), September 8th (Sunday, 12.30pm), September 21st (Saturday, 1.30pm), October 6th (Sunday, 12.30pm) and October 19th (Saturday, 1.30pm).
Bailieborough Library: Our lovely Craft Group still going strong with many great memories and hopefully more to come! Not just a craft group, but a place to come, have a cuppa, learn new talents, make new friends and feel very welcome. Everyone is welcome every Friday morning drop in from 10am to 1pm!
Book Club 6pm-7pm on the last Thursday of every month; Lit Lab writers group every second Tuesday. Contact 042 9665779 for details on any of the above.
Bailieborough Cancer Comfort Ltd: The Bailieborough Cancer Comfort Ltd Committee is available to help cancer patients or their families. Free Taxi service available. For further information, contact: Edel Fox 086 1004030.
Alcoholics Anonymous: Local meetings of Alcoholics Anonymous are held in: The Health Centre, Kells Road on Wednesdays at 8.30pm.
East Cavan Gaels GAA Club – Hurling News 12th August 2019
Senior;
Most lads back with their football clubs for Championship. We will regroup early September.
County;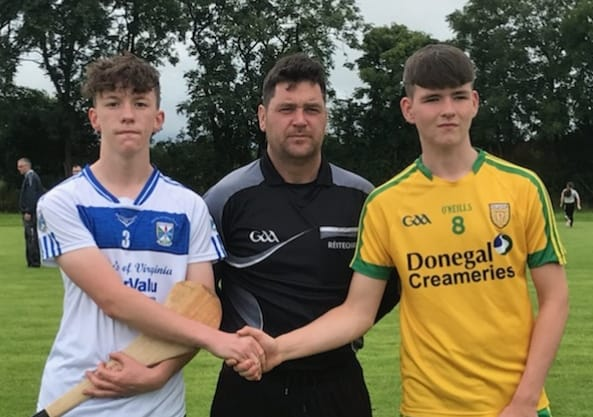 Congratulations to East Cavan Gaels Gary Leddy as he captained Cavan U15 Hibernia Cup team today in Cloghan.
Daire Leddy and James Tully on the team with Tadhg Barry unfortunately still out injured and Pat O'Flaherty managing the squad. Well done to all.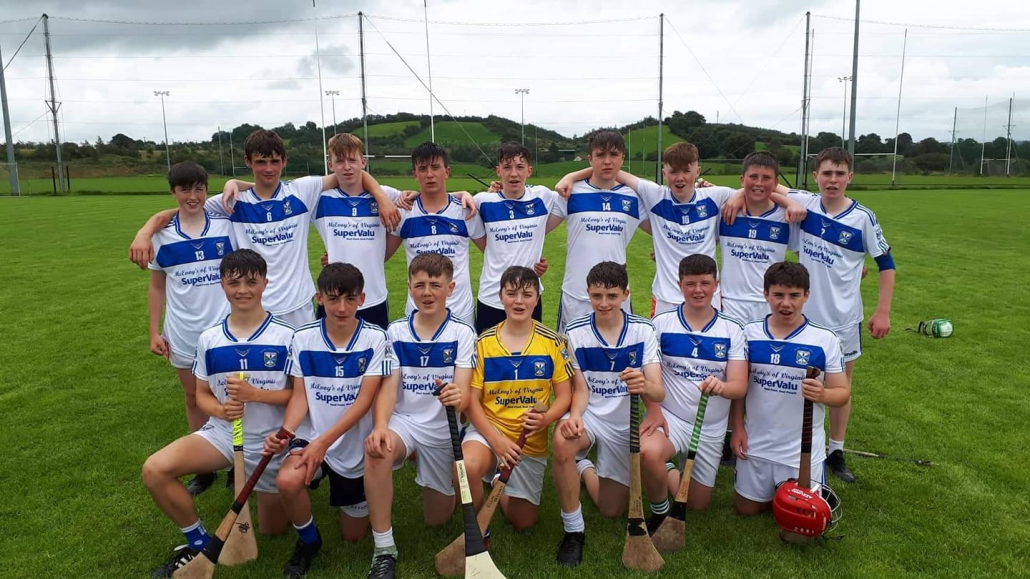 Above; Saturdays Cavan U15 squad who had an impressive win over Donegal in the Hibernia cup to advance to the semi-final on August 31st.
Under 13/15/17;
Training Monday. U13s at 6.30. League starts next week. U15/17 from 6.45 both in Killann.
Under 11;
Training Monday 6.30 in Killann. League starts next week.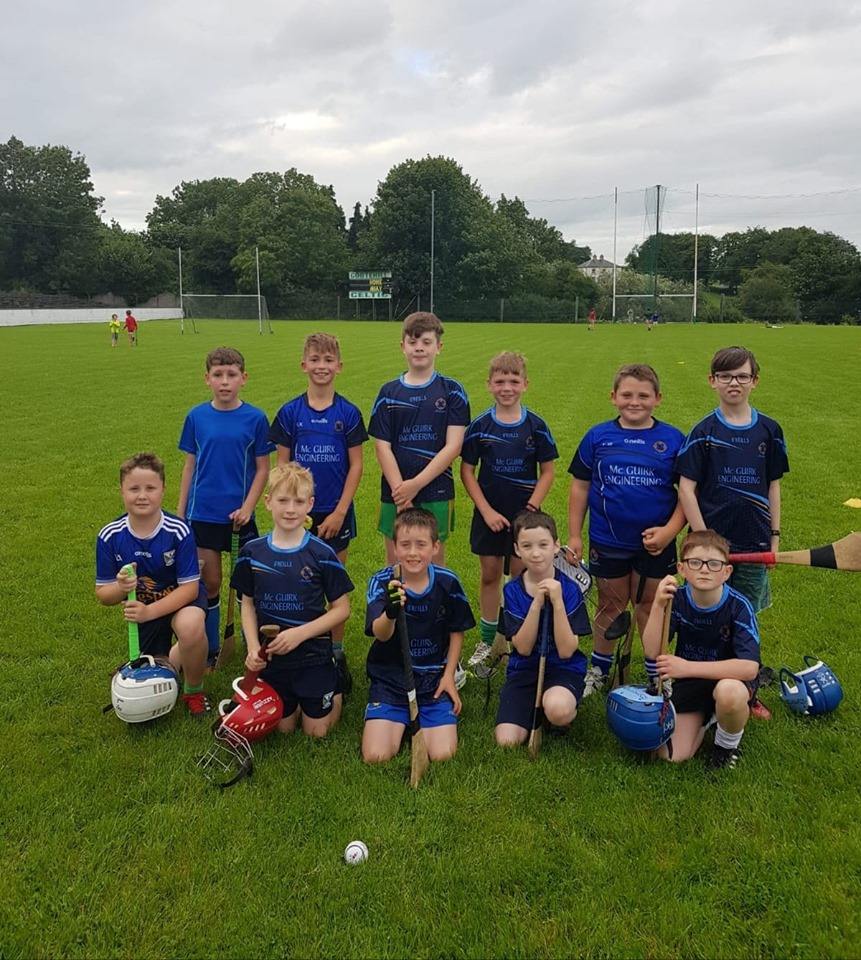 Above; U11 squad at a recent blitz in Cootehill v hosts and Latton.
Under 7/9;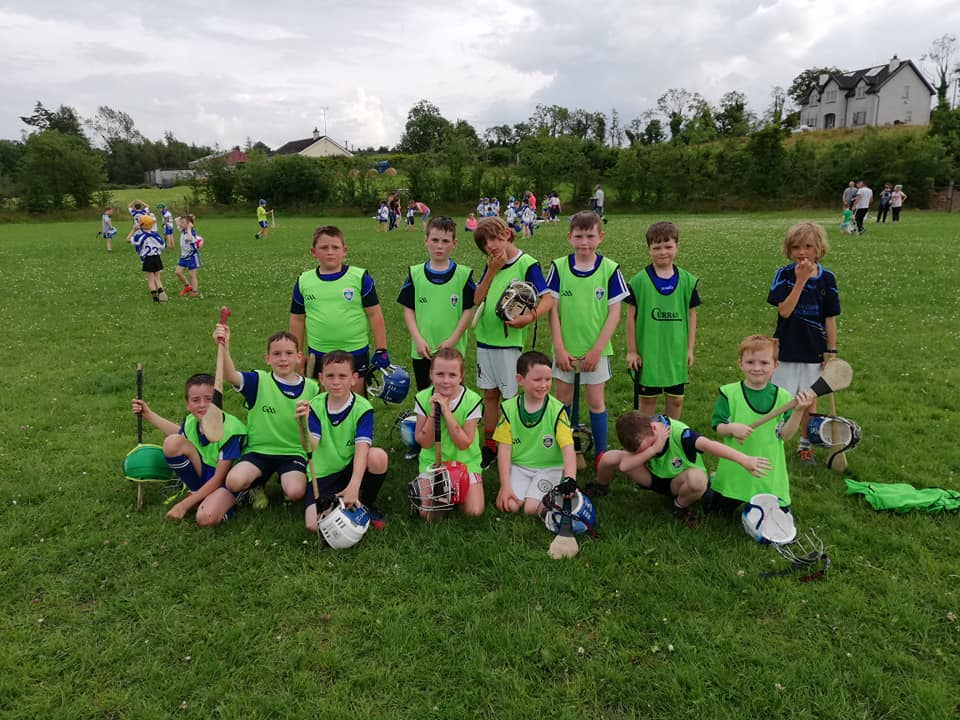 Above; U9s at recent match in Killann.
No training this week. One more blitz before we wrap up the summer.
The week ahead;
Monday; U11/13 training in Killann from 6.30. U15/17 training in Killann from 6.45.
Club contacts;
U7/9/11; Willie Gaughan 086 164 9280.
U13/15/17/Senior; Kathryn O' Flynn 087 244 1371.
http://bailieborough.com/wp-content/uploads/2015/09/bborocomlogo2015-300x130.png
0
0
Liz Fleming
http://bailieborough.com/wp-content/uploads/2015/09/bborocomlogo2015-300x130.png
Liz Fleming
2019-08-22 13:56:41
2019-08-22 13:56:44
Bailieborough News Thursday 15th August 2019