Castle Lake Development Works.
From Monday, October 1st Access to the Castle Lake, Car Park at Drumkeery and Lake Trails will be closed to the public for both pedestrian and vehicular traffic. Limited access will be available from the Cavan Road. Signs will be up within the Forest notifying you of Walk Closures. Please respect them, due to the potential for injury or disruption of work.
Works will be taking place on upgrading of the Car Park and Trails and development of a new trail through the recently planted Peace Forest. There will be heavy machinery working for a period of 4 weeks clearing drains and upgrading trails damaged by erosion. Please inform any friends and family of this notice. Castle Lake Development Committee 042-969-4716.
'Hardtimes Chorus':
'Hardtimes Chorus' are delighted to announce of their upcoming concert, 'A Million Dreams' in aid of the Down Syndrome Centre North East. It will be held in St Annes Church on Friday evening next, 28th September 2018 at 8.30pm. Special Guests on the night will be the fantastic 'Song Sisters' and 'Kudos'!
The Down Syndrome Centre North East has been set up by a group of parents to provide essential services, information and support to people with Down Syndrome and their families living in the North East. The centre is due to open its doors in October 2018 in Carrickmacross, Co Monaghan. Tickets are now available in SuperValu, the Bailie Hotel, Bailie Stores, Turning Head's Hair Salon and St Anne's Parish Office during office hours. Please Come Along and support.
Knockbride Parish Harvest Celebration:
The annual Harvest Celebration Service will take place in Knockbride Church of Ireland this Sunday 30th September at 7:30pm.  There is an open invitation to all the community as we gather to thank God for his provision this year, especially thinking of our farms.  We will gather for a cuppa afterwards too.  All welcome.
Bailieborough Group of Parishes:
There will be no services in Bailieborough or Shercock churches this Sunday 30th  as we will be meeting for a United Service in Mullagh Church at 10:30am.  Ken Gibson from The Leprosy Mission, Ireland, will be coming to speak on their plans to eradicate leprosy around the world.  Open to all the community, all welcome.
Mondays (during term time): Badminton, Bailieborough Hall; 7-8pm for primary students, 8-9pm for secondary students.
Bailieborough School of Music:
Lotto results for 22-09-2018.  Numbers Drawn; 3, 10, 19, 21. Jackpot Winner, (€4,700) Sean Clinch, Tandragee, c/o Margaret McCluskey, Jackpot next week, €1,000.
The Annual General Meeting of the Bailieborough School of Music will take place on this Thursday evening, September 27th at 9.00pm, in the Hotel Bailie. All welcome.
Storm Ali:
On Wednesday morning last, storm Ali lashed the country with strong winds and rain. Trees and branches were strewn across many of the approach roads to the town, but in most cases, Cavan County Council were quickly on the scene to remove the blockages, thus minimising traffic delays. A partly constructed roof on Lower Main Street was blown down, slates were removed from many houses, a tree was blown down onto the road opposite Drumbannon and a flying trampoline was spotted on the Cavan Road. Thankfully nobody was injured but people are still advised to be cautious as there may be some broken branches that are yet to fall.
Bailieborough Poetry Festival 2018:
Bailieborough Poetry Festival Programme of events:
THURSDAY 4th October-Bailieborough Library 7pm.
This year's festival will open with a collaboration between artist Ruth McDonnell and LitLab writing group. This exhibition will feature poetry from the LitLab members responding to works from the artist's studio. The exhibition and festival will be officially opened by Prof. Iggy McGovern.
This event will include a reading of selected poems by members of LitLab and will finish across the road in The Square Bar with more words and music by local artists.
FRIDAY 5th October- Murtagh's Lounge- 7.30pm
'Poetry in the lounge'
Brendan McCann will read from his recently published collection of poems, 'Erne Valley', which is an amazing chronicle of poems over decades of the poets' life. He is a retired school principal and playwright.
Enda Wyley is a poet and children's' author and has five poetry collections to her name. She is a recipient of the Patrick and Katherine Kavanagh fellowship for her poetry and is a member of Aosdána.
An open mic will follow and the night will be rounded off with music and poetry from local artist Conor Maguire.
SATURDAY 6th October-
Bailieborough Library
10am-1pm. Poetry workshop by Enda Wyley.
Bailie Hotel
10am-1pm. Poetry workshop by AnneMarie Ní Churreáin (beginners).
Bailie Shamrock Suite, Bailie Hotel
2.30 pm. The Irish Writers Centre launch their Poetry master class series.
This unique course commencing in Bailieborough Library on October 13th offers new, emerging and professional poets an inside look at the craft and processes of those who have previously excelled at the form. This series will feature Moyra Donaldson, Noel Monahan and Colm Keegan. Taking place over six weeks, each poet will deliver a masterclass on a theme of their choice. The launch of this series will include a reading by Noel Monahan.
4.00 pm. Bailieborough Poetry Prize Presentation and reading of winning poems. The judge this year is Noel Monahan.
Murtagh's lounge
7.30pm reading by PJ Kennedy
8.30pm reading by AnneMarie Ní Churreáin
9.30pm Jonathan Creasy features the music and life of Bob Dylan.
Deepest Sympathy:
Deepest Sympathy is extended to family Elizabeth, Eileen, Annmarie, Patrick, Peter, Cathriona, Helena and Geraldine, brothers, sisters, sons-in-law, daughter-in-law, grandchildren, nephews, nieces and extended family and friends on the death of Ann Murray (nee Murphy), Lisball, Bailieborough, Co Cavan, who passed away peacefully, at St Mary's Hospital, Castleblayney on Friday, September 14th. Ann was predeceased by her husband, Patrick and son Bernard. Ann's Funeral Mass took place in St Anne's Church, Bailieborough on Monday, September 17th, with burial afterwards in St Anne's Cemetery.
Spanish Lessons:
Spanish Lessons for Primary School Children, from Junior infants to 6th class. Different groups available.  Also, Adult group Lessons available every Tuesday and Wednesday. All lessons are now taking place in the Bailieboro Business Centre (besides the playground) and for more information or to register please contact Lydia on 0877414735.
Bailieborough Shamrocks G.F.C.: Senior Ladies Presentation Night:
Senior Ladies presentation night in Nixy's, The Square Bar on Saturday evening next, 29th September at 8pm. Everyone welcome. Calling all families and friends of players to attend.  Huge thanks to Rosa Briody for all help organizing the trophies and huge, huge thanks to the Sponsors of the Various Trophies. Guest Speaker on the night is Michael Brennan. Main Sponsor – Aidan Clarke
Sponsors – Market Stall, Nico's, Donegan's, Trisha's Café, Post Office, Bailie Stores, Niamh Smyth TD and Blacks Butchers. All welcome.
C.A.P.S. (Cavan Autism Parents Support CLG)
will be hosting their Annual Church Gate Collection next Saturday 29th and Sunday 30th September 2018. All support greatly appreciated.
Bailieboro Celtic A.F.C.:
Winter Academy for u7s and u8s for children born in 2011 and 2012. The Academy will run for 8 weeks, beginning on Tuesday 2nd October 2018, from 6 to 7pm depending on numbers. Cost €25 per child covers, registration, and lights, contact Keith Burke 086 1631538 if interested.
Bailieborough Red Cross:
Thank You, to everyone who supported our Church Gate Collection on Saturday night and Sunday morning in the Killann Church Cluster. All funds will be used locally to help us provide our Ambulance Service.
Children's Irish Dance Classes;
Irish dance classes with World Champions Aishling and Emma Fox have resumed on Wednesdays, at 6pm in Tierworker Hall. For more information, please contact Aishling or Emma on (087) 9699235, (087) 2059128. All newcomers welcome.
Safepass
at Bailieborough Business Centre on Saturday 6th October – Cost €100 which includes refreshments and a carvery lunch. Tel: 042-969-4716 to reserve your place.
Confirmation Parent's Meeting:
A meeting of parents who would like their children—presently in 6th class in St. Anne's, St. Felim's and the Model National Schools—to receive the Sacrament of Confirmation next year, will take place in St. Anne's Church, Bailieborough on Thursday, October 4th at 8.00pm.
Bailieborough Women's Group:
The Bailieborough Women's Group resumes on Friday afternoon next, September 28th of September, meeting in the Community Centre, from 2.00pm to 4.00pm, for a range of interesting activities. New members are most welcome.
Congratulations
: Congratulations to the children from all the local National Schools and surrounding areas, whose essays—titled, 'Even When its Cloudy the Sun is Shining Somewhere'—were published in book form by the Bailieborough Mental Health Association. The book was launched last Tuesday evening in the Library by author, David Rudden, Madeline Argue, Chairperson of Cavan County Council and Colm Colgan, chairperson of the Bailieborough Mental Health Association. Well done to Sarah Keegan, who won first prize in the Essay competition.
Adult Irish Dance and Ceilí Classes:
Adult Irish dance classes will take place in Tierworker Hall at 8:30pm every Wednesday. For more information, please contact Aishling Fox on (087) 9699235.
'Moybologue and the parishes of East-Cavan: 1400 – 1800.'
A lecture by Fr. Liam Kelly, author of 'The Diocese of Kilmore, c1100 – 1800,' in St. Mary's Hall, Tierworker on Tuesday, 23rd October at 8pm. All Welcome. Free Entry. Refreshments served. Free Parking.
Citizen's Information:
The service continues on every Tuesday, at 1.30pm in the Library.
Bailieborough 'Lend A Hand':
'Lend a Hand' is for the elderly and vulnerable in the Bailieborough area. Just give us a call if you need a job done, or even just a chat. Phone Ann on 042 9694825.
Walk, Jog, Run or Crawl!
Run, walk, crawl or jog every Monday and Wednesday evenings at the Community Centre, Chapel Road, Bailieborough at 8pm.  It's free!!!! And there is no catch! All newcomers welcome.  Anyone want to try kayaking? If you do, be at the Town Lake at 7.00pm. Tea, coffee, fruit and biscuits afterwards. All newcomers welcome.
St. Anne's Folk Choir:
Practice for the Folk Choir take place every Tuesday evening at 8.15pm, in St. Anne's Church. The future of the Choir depends greatly on the involvement of the parishioners in our Church, so new members would be very much appreciated and welcomed.
Bailieborough Business Centre:
 Classes: Beginners Computer,
Improvers Computers , Mondays 7pm to 10pm.
Spreadsheets, Tuesdays, 10am to 1pm.
Word, Thursdays, 10am to 1pm.
Safepass, Saturday 6th October.
Bailieborough Indoor Bowls:
Indoor Bowls continues on Wednesdays, at 8.00pm, in the Community Centre. New members are always most welcome.
Baptism Dates in St. Annes for October, November and December 2018: The following are the available dates for Baptisms in St. Anne's Church–October 6th (Saturday, 1.30pm), October 28th (Sunday, 12.30pm), November 10th (Saturday, 1.30pm), November 25th (Sunday, 12.30pm), December 15th (Saturday 1.30pm) and December 23rd (Sunday. 12.30pm).
Bailieborough Library:
Everyday Irish – Tuesday evenings 3pm to 5pm
Beginner Conversational Irish Class for Adults who would like to learn the basics.
Bailieborough Library Parent, Baby and Toddler Group has proven to be a vital life line for all stay-at-home parents who may be new to the area and wish to get out of the house and make new friends. There is a huge range of toys for children to play with, while parents can enjoy a cup of tea and chat.
The group meets at the Library Arts space every Wednesday at 10.30am-12pm. Why not join their Facebook Group and keep up to date with news and events.
Craft Group every Friday 10.30am-1pm; Book Club 6pm-7pm last Thursday of every month; Lit Lab writers group every second Tuesday. Contact 042 9665779 for details on any of the above.
East Cavan Gaels GAA Club – Hurling News 24th September 2018:
Under 7/9/11; Not long to go until we move back indoors for the winter. Thursday October 4th in Kingscourt and Friday October 5th in Bailieborough
Under 13; Last Mondays game postponed. Three rounds of Ulster blitzes coming up to finish out the season.
Under 15; The very best of luck to our Under 15s in the Monaghan Shield final v Monaghan Harps in Cloghan on Tuesday next in Cloghan at 7.30. After slow enough starts both sides have been impressive in their last 4 rounds of games so this should be a very competitive game for both. U15 Ulster blitzes to follow in October.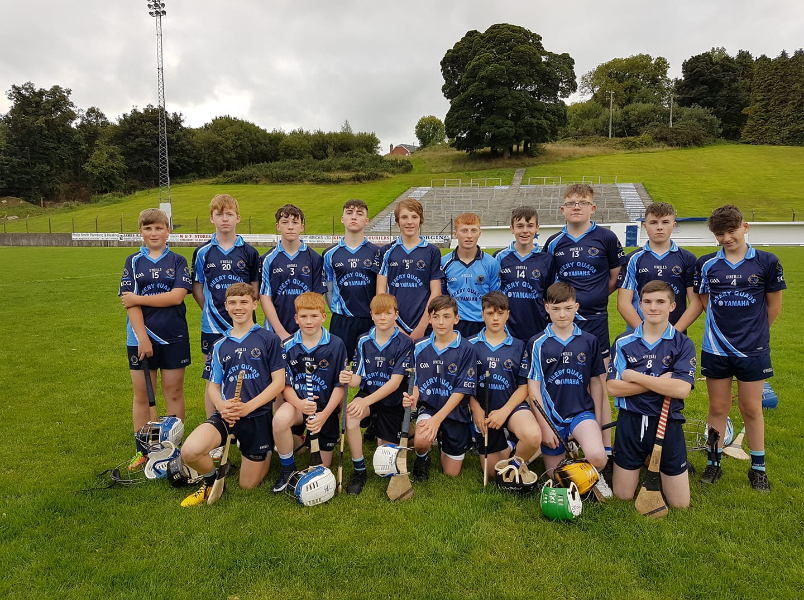 U15 Squad.
Senior; Final preparations as we get ready to enter the Cavan Senior Hurling Championship for the very first time next weekend when we play Pearse Óg. For the first time in over 24 years there will be four competing teams in the Cavan championship and we wish our lads all the best as we finally begin competitive adult hurling. Time and venue tbc.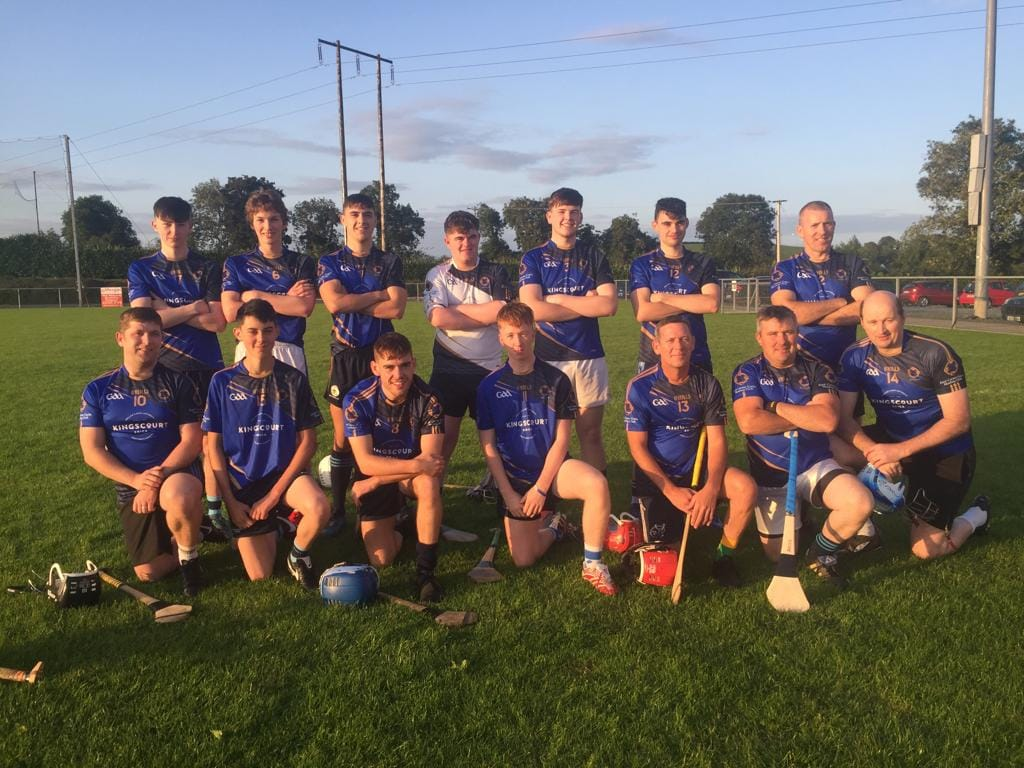 Seniors.
The week ahead;
Tuesday; U15 Monaghan Shield Final v Monaghan in Cloghan at 7.30.
Thursday; Adult training in Killann/ Kingscourt/Bailieborough tbc.
Club contacts;
U7/9/11; Willie Gaughan 086 164 9280.
U13; Colin Higgins 087 276 9086.
U15; Pat O'Flaherty 087 450 1524.
U15/17; Kathryn O' Flynn 087 244 1371.
Adult; Willie/Kathryn above.
'FREE TRAINING'
 at National Learning Network, Cootehill Road, Cavan –  enrolling now.  Aged 18-65 years.  Increase confidence.  Develop workplace skills.  Practical work experience.  Do you need extra support with employment, had an accident, have a disability or illness and it's preventing you from working?  Can retain benefits, gain extra training allowance and obtain certification.  Free bus service to most areas in Co Cavan. Eligibility criteria applies. Call or text Jackie on 087-205-4560.
Irish Night:
Gerard Kiernan is putting put on an Irish Night and Gospel Concert in Kilnaleck Réaltóg Centre with Proceeds to Kilnaleck Comhaltas Branch on Thursday night, 27th September 2018 at 8.30pm. Fabulous entertainment and local Artists and Raffle on the night.
Light refreshments served and voluntary donations accepted. Everybody welcome for a great night of craic and fun!
AUTUMN CRAFT and GIFT FAIR,
Sunday 30th September, Woodford Suite, Slieve Russell Hotel, Ballyconnell Co. Cavan. 12.00pm – 5.00pm. Come and join us for our annual autumn fair. It's the perfect place for some retail therapy and helps support your local crafting community. There'll be a whole host of handmade crafts, quality giftware and craft supplies to see and purchase making it a great day out for all the family. It's free admission too! For further information visit downlandcrafts.ie or ring 049 436 4877.
Bailieborough Cancer Comfort Ltd:
The Bailieborough Cancer Comfort Ltd Committee is available to help cancer patients or their families. Free Taxi service available. For further information, contact: Michael Cullen 087 154 2447 or Edel Fox 086 1004030.
Alcoholics Anonymous:
Local meetings of Alcoholics Anonymous are held in: The Health Centre, Kells Road on Wednesdays at 8.30pm.
http://bailieborough.com/wp-content/uploads/2015/09/bborocomlogo2015-300x130.png
0
0
Lee McDonnell
http://bailieborough.com/wp-content/uploads/2015/09/bborocomlogo2015-300x130.png
Lee McDonnell
2018-09-26 14:47:29
2018-09-26 14:47:29
Bailieborough News. September 24th 2018. Matthew J. Cullen.