Bailieborough News. October 13th 2016.  Matthew J. Cullen.
Bailieborough Heritage Society
Presents 'The Lily and the Poppy' a joint presentation by Philip Orr, historian of the Great War and author of 'Field of Bones an Irish Division at Gallipoli' and Joe Austin former Belfast City Councillor and life-long Republican. Both men will outline the significance of these emblems to their respective communities.
The event takes place this Thursday night October 13th in Bailieborough Library commencing at 7.30pm. Admission is free and all are welcome.
Cavan Branch Parkinson's Association of Ireland
Present The Garda Band and Cavan Rugby Club Male Voice Choir in concert on Thursday 13th October. at 8 p.m. in the Hotel Kilmore, Cavan. Tickets 10euro may be purchased in Clarke's Hardware, Bailieborough.
Deepest Sympathy
Deepest Sympathy is extended to wife Betty, daughters Suzanne, Jackie, Shirley and Ellen and sons Shane, Barry, Emmett and Richie, sisters, brother, grandchildren, great-grandchildren, relatives and many friends on the death of Brendan Bird, Lisnalea, Bailieborough, at his residence on Thursday, September 29th. Brendan was very well known in the community having had an insurance agency business at Thomas Street, Bailieborough for many years. He was also very involved with the local branch of the Irish Red Cross—an organisation that he served with distinction for over 50 years at both local and national level. Brendan was also involved with the local branch of RehabCare and throughout the years, he was also involved with many other local voluntary organisations. Always one with a ready smile, time for a friendly chat and willingness to lend a hand, Brendan's presence within the community will be deeply missed. Brendan's Funeral Mass took place in St. Annes on Sunday, October 2nd with burial afterwards in St. Anne's Cemetery.
Deepest Sympathy is extended to daughters: Eilish Hughes, Margaret Doherty, Geraldine Reilly, Patricia Cunningham, sons-in-law Brian, Gerry, Jim, Seamus, grandchildren Denise, Barry, Meave, Ciaran, Mark and Aine, great-grandchildren, sister-in-law Bridget O'Brien, relatives and friends of Agnes Mitchell (nee O'Brien), relict of Joe, Galbolie and late of Church St., Bailieborough who passed away peacefully at her daughter Eilish and son-in-law Brian Hughes' residence in Galbolie on Saturday, October 1st. Agnes's Funeral Mass took place in St. Annes on Monday, October 3rd with burial afterwards in St. Anne's Cemetery.
Deepest Sympathy is extended to sons P.J. and Terence, daughters Martina, Maura and Gertie, sister Nan, sons-in-law, daughters-in-law, sisters-in-law, nieces, nephews, grandchildren, cousins, relatives and friends on the recent death of Philomena Boyle (née Olwill) Seafin, Tunnyduff, Bailieborough on Wednesday, September 21st. Philomena was predeceased by her husband Paddy and daughter Geraldine. Philomena's Funeral Mass took place in St. Brigid's Church, Knockbride West on Friday, September 23rd with burial afterwards in the adjoining cemetery.
Deepest Sympathy is extended to wife, Kitty and daughters Rosanna and Deirdre, sons Timmy, Brian and Keith, grandchildren, brothers and sisters, daughters-in-law, sons-in-law, nieces, nephews, cousins, relatives and friends on the death of Benny (Brian) Farrelly, Ballinacarriga, Kildimo, Limerick and formerly of Bailieborough on Tuesday, September 27th. Benny's Funeral Mass took place in St Joseph's Church, Kildimo, Co. Limerick on Thursday September 29th with burial afterwards in Castlemungret Cemetery.
Deepest Sympathy is extended to son, Oliver, daughter-in-law Aileen, grandchildren Jennifer and Alan, sister Betty Douglas, nieces, nephews, relatives and friends on the death of Bernard (Benny) Smith, Leinster St., Phibsboro, Dublin and formerly of Kells Road, Bailieborough who died on Tuesday, October 4th. Benny's Funeral Mass took place in St. Brigid's Church, Blanchardstown, on Thursday morning October 6th followed by burial in Dardistown Cemetery.
Deepest Sympathy is extended to sisters Frances Clarke and Anne Lynch, nephews, nieces and extended family and friends of Bridget Lynch, Columba Terrace, Kells, Co. Meath and late of Urcher, Bailieborough, Co. Cavan who died on Thursday, October 6th, peacefully at Our Lady's Hospital, Navan. Bridget's Funeral Mass took place on Saturday, October 8th in St. Anne's Church, Bailieborough with burial afterwards in St. Anne's Cemetery.
OCTOBER – MONTH OF THE ROSARY
The Rosary will be said for the month of October at the Grotto on the Virginia road at 7.30pm every evening except Saturdays. Everyone welcome to come and pray for all intentions.
Baptism – Baptism Preparation Meeting for Parents
The second Thursday of each month in the Parish Centre (Parochial House beside St. Anne's Church) from 8pm to 9pm. The next meeting is on Thursday, October 13th. All parents who are intending to have their child baptised are required to attend this meeting before finalising the date. Parents are reminded to give at least one month's notice of their intention to have their child baptised to 087-4407990.
Baptism Dates in St. Annes for October and November 2016:
The following are the dates for Baptisms in St. Anne's Church for October, November and December – October 22nd (Saturday 1.30pm), November 6th (Sunday 12.30pm), November 26th (Saturday 1.30pm), December 11th (Sunday 12.30pm), December 17th (Saturday 1.30pm).
Date for your Diary: Bailieboro Parish Church Funds—Fundraiser—presents CONAL GALLEN
One of Ireland's funniest comedians returns to the Hotel Bailie for a night of Fun and Laughter on Friday, 18TH November  –   DOORS OPEN 7.30pm for show at 8.30pm. Tickets available at reception of Hotel Bailie – Admission €25.
LAKELANDS ARCH CLUB – SOCIAL CLUB FOR PEOPLE WITH SPECIAL NEEDS
All ages welcome.  Dates for your diary: Wednesday 26 October, Wednesday 30th   November, from 7-8pm (Juniors U16), 7-9pm (Seniors) in Bailieborough Business Development Building, Shercock Road.  Find us on Facebook.  Lakelands Arch Club. Email:  lakelandsarchclub@eircom.net 
Classes and Services at Bailieborough Business Centre
Spaces available for Information and Technology QQI Level 4. A 40-week full time course covering Communications, Computer Applications, Digital Media, IT Skills, Maths, Work Experience, Personal Effectiveness and Workplace Safety. Call: 042-969-4716 / 049-433-1494 for details.
Internet Safety for Parents. A 2 hour session for parents, guiding you through the various Apps and Social Media sites that children are accessing. Call 042-969-4716.
A4 Colour Copying and Printing available at Bailieborough Business Centre.
Mountainlodge Tractor Run
: The Mountain Lodge Tractor Run will take place on Sunday next, 16th of October.  Funds in aid of MS Ireland Cavan Branch.  Old or new tractors and vintage cars welcome. Registration from 10.30am to 11.30am.  Run starting at McCabe's, Mountain Lodge at 12pm to be at Tullyvin by 1 to 1.30pm, pass through Cootehill around 3pm and then back to Mountain Lodge for 4.30pm. Further information from Samuel 086 822 6879 or Aidan 086 386 1103.  Please come out and support this worthy cause.
ST. ANNE'S N.S. HALLOWEEN FAMILY FUN/RUN, WALK
On Sunday, 23rd October at 11.30am.  Dust down your costumes because the invitation is open to all young (and not so young) scary Draculas, ghosts, witches and creatures unimaginable!!  We look forward to seeing you for what should be great fun for all the family.  All proceeds will go towards buying playground activity and sports equipment for the children in St. Anne's N.S.
SAVE THE DATE: 12th November, 2016: BAILIEBOROUGH COMMUNITY DEVELOPMENT
So excited to announce that the Celtic Tenors will be performing at Killinkere Leisure Centre on the 12th November. They will be joined on the evening by 3 Bailieborough Choirs, which include, Bailieborough Community School Choir, Bailieborough Community Choir and The Hard Times Chorus. This promises to be a spectacular evening's entertainment. Tickets €20. For more details on ticket availability call: 042-969-4716 or 089-221-2956.
CAVAN/MONAGHAN PALLIATIVE CARE
'Hardtimes Chorus' will be taking their show to St Bridget's Church in Laragh, helping to raise funds for Cavan/ Monaghan Palliative care on Friday next, 14th October at 8.30pm sharp.  Admission by ticket only.  Cost €15.  Tickets can be reserved by calling 086- 2597617 or purchased in Bailie Stores, Bailieborough. A great night's entertainment. The show will also mark the Group's 4th anniversary of doing shows and they would like to thank everyone who has come to their shows and helped them to help others, it makes it all worthwhile, to date the Group have raised over €40,000 for local charities.
Knockbride Heritage Group
The Annual General Meeting of the Knockbride Heritage Group will be held on Wednesday, the 19th October at 7.30 in Church of Ireland Hall. All welcome.
Dance Classes
Dance classes in Cross Hall. Friday nights from 9–11pm. Tuition in, Jive, Quick Step, Waltz, Foxtrot and many more. Contact 086 2003739 for further information. New beginners welcome.
 IRISH DANCING CLASSES
In Tierworker Hall on Wednesday/Friday evenings.  Available to all levels.  Contact 087 9699235 for further information.
Walk, Jog Or Run
Exercising Is FUN! Every Monday and Wednesday evenings at 8pm join us at Bailieborough Community Centre! All welcome—no matter what your fitness levels are!. Ok folks, join us to run, jog or walk and most importantly tea, biscuits, fruit and chat afterwards.
Library
Parent, Baby and Toddler group: Weekly meeting at Bailieborough Library.
Bailieborough Library Parent, Baby and Toddler Group has proven to be a vital life line for all stay-at-home parents who may be new to the area and wish to get out of the house and make new friends. There is a huge range of toys for children to play with, while parents can enjoy a cup of tea and chat.
The group meets at the Library Arts space every Wednesday at 10.30am-12pm. Why not join their Facebook Group and keep up to date with news and events.
Citizens Information every Tuesday 1.30pm-2.30pm on a first come first served basis; Craft Group every Friday 10.30am-1pm; Book Club 6pm-7pm last Thursday of every month; Lit Lab writers group every second Tuesday. Contact 042 9665779 for details on any of the above.
Co. Cavan Citizens Information Outreach Service in Bailieboro (The Library) on Tuesdays, from 1.30pm – 2.30pm. This is a weekly service.  Any enquiries 076 1075200.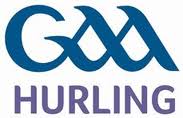 East Cavan Gaels GAA Club – Hurling News 9th October 2016
Under 6/8/10; Indoor hurling is now up and running in both Kingscourt on Thursdays and Bailieborough on Fridays with the new Under 11 session on the astro at the Vale on Sunday mornings. Training times below. New players always very welcome.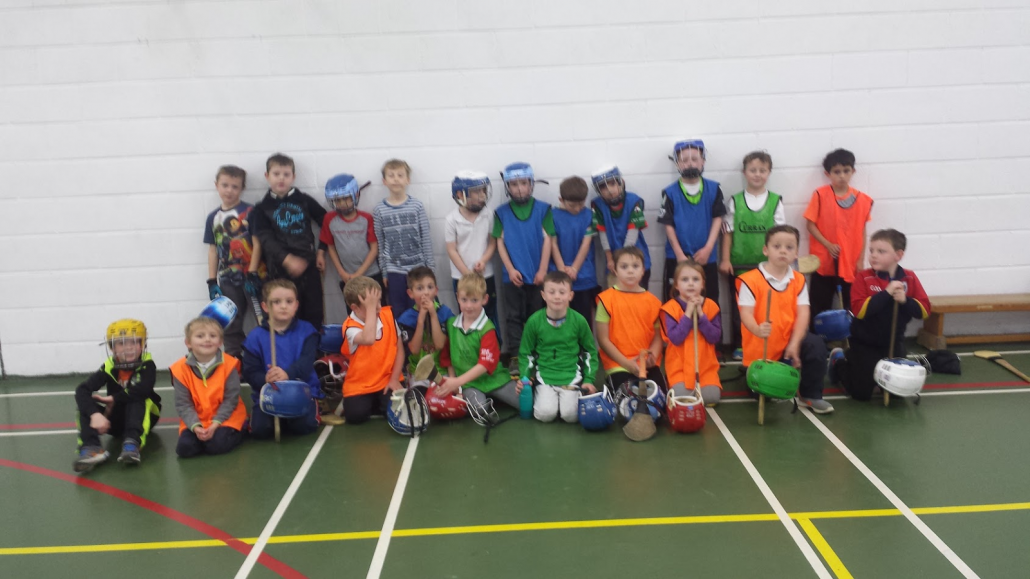 Fridays U6/8 Bailieborough training group with players from Bailieborough, Shercock and Knockbride.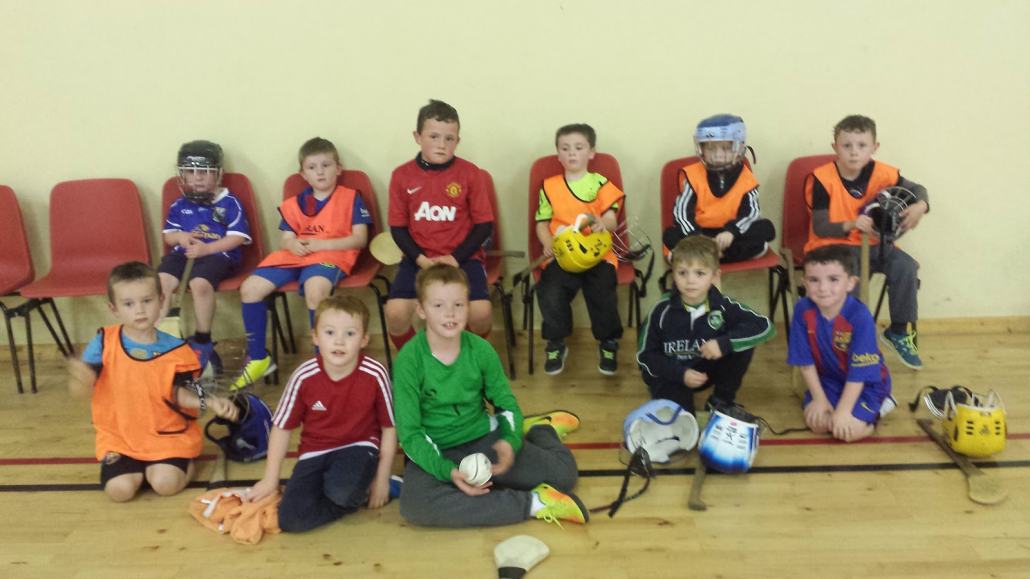 Thursdays Kingscourt U6/8 training group.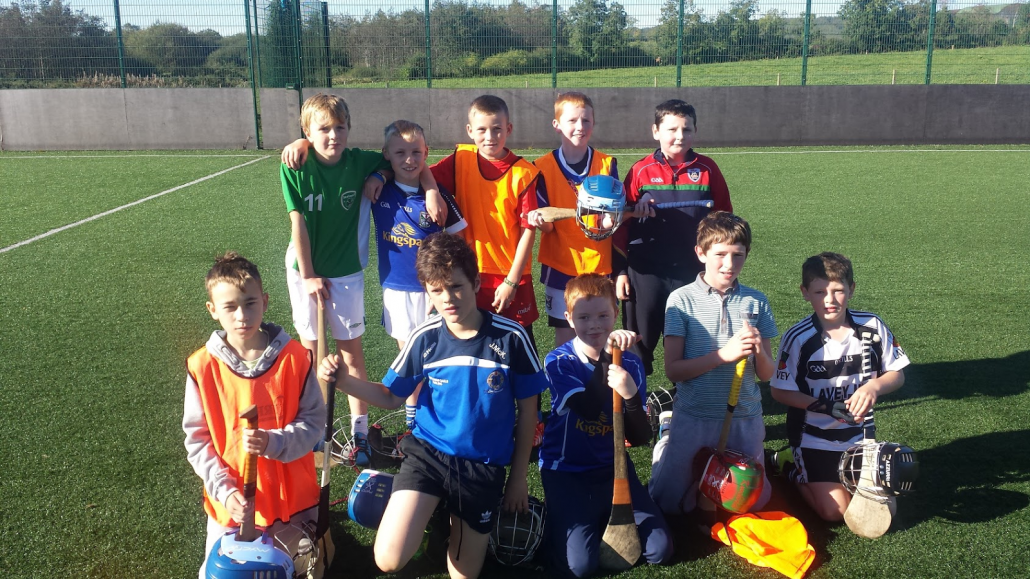 The first of our Sunday morning U11 training group at the Vale.
Under 12/14; The Under 14 Championship Shield Final is this coming Wednesday v St. Felim's on the 3G at Breffni at 7pm. Another chance for a piece of silverware.
The U13 competition will begin the following Wednesday.
Under 16/18; Just the Cavan Championships remain for these two sides. Dates tbc.
Hurling training times and venues; Under 6/8; Kingscourt group;
Thursday 6.30-7.30 for U6/8 only in the Community Centre. €3 each and bring water bottle.
Bailieborough group U6/8; Friday at the Bailieborough Community School Sports Hall. U6/8 from 6-7. €3 each and bring the water bottle.
For all U8/10 information contact Willie Gaughan 086 164 9280
Under 11; Sunday morning 10-11am on the astro at the Vale for all players 9, 10 and 11. Moulded studs only please. €3 each and please bring water. All players to be there for 9.55.
Under 12/14/16/18; Training for all ages from Under 12 to Under 18 will be on weekends from now on. Players will receive a text. For all U12-U18 information contact Kathryn O'Flynn 087 244 1371.
Bailieborough Cancer Comfort Ltd
The Bailieborough Cancer Comfort Ltd Committee is available to help cancer patients or their families. Free Taxi service available. For further information contact: Michael Cullen 087 154 2447 or Edel Fox 086 1004030.
Alcoholics Anonymous
Local meetings of Alcoholics Anonymous are held in The Health Centre, Kells Road on Wednesdays at 8.30pm.
The Samaritans
The Samaritans have a new Freephone number: 116 123 for people who are struggling to cope. The line is open and free 24 hours a day, 365 days of the year..
If any readers have items of interest to be included in the Bailieborough News, (Obituaries, News Items, Sports, etc…), please e-mail: mattie42@eircom.net or call 042 9666200.
http://bailieborough.com/wp-content/uploads/2015/09/bborocomlogo2015-300x130.png
0
0
Colette
http://bailieborough.com/wp-content/uploads/2015/09/bborocomlogo2015-300x130.png
Colette
2016-10-14 09:11:37
2016-10-14 09:11:37
Bailieborough News. October 13th 2016