Bailieborough Christmas Lighting Event:
Santa is coming to Bailieborough town this Saturday, December 2nd at 5.30pm to turn on the new Christmas tree and lights! The Bailieborough School of Music along with lots of local school children will be singing Christmas Carols, Santa's Grotto will be open, and lots of other jolly entertainment to enjoy. Everyone is welcome to come along and join the Christmas festivities. #itsyourtown
Bailieborough School of Music:
Lotto results for 25/11/17.  Numbers Drawn; 5, 9, 15, 16.  No Jackpot Winner, Lucky Dip (€25) Winners; Kay Liggan, Kingscourt Rd; Sandra Smith, Galbolie; Damien and Sean, Galbolie; Kevin Donohoe, Ballyjamesduff. Jackpot next week, €2,500.
Christmas Mass times at St. Annes, Bailieborough, St. Annes, Killann and St. Patricks, Shercock:
St. Annes, Bailieborough:  Christmas Eve—Sunday, December 24th: 6.00pm—Children's Mass—The 6pm Mass is primarily for children and young families—please expect movement and noise during the service.
Midnight Mass: 12 am.
Christmas Day: Monday, December 25th at 10.00am.
St. Annes, Killann: Christmas Eve at 8.00pm and Christmas Day at 10.00am.
St. Patricks, Shercock: Christmas Eve at 10.00pm and Christmas Day at 11.30am.
Meeting on Rural Crime:
A Public meeting on Rural Crime will take place in the Bailie Hotel, Bailieborough at 7.30pm on Monday evening next, December 4th. This meeting is being hosted by Niamh Smyth TD and Justice Spokesperson Jim O'Callaghan will be guest speaker on the night. Gardaí and security companies will also be in attendance to offer advice to members of the public. All are welcome.
Bailieborough's Fittest Family: Christmas Special:
Bailieborough's Fittest Family, 'Christmas Special' will take place on Sunday next, December 3rd, commencing at 12.30pm at the Community Centre, Chapel Road. Take part in the 'Fun Run with a Difference'—1k, 3k, 5k and 10k—Enjoy Christmas Music, Fun, Food, Laughter and a lot more! Win your full Christmas Shopping and more with SuperValu, Bailieborough and other local shops. For more information, please call Tony at 086 399 3430.
Well Done:
Well done to the boys from St. Felim's N.S., The Vale and their coach, Mr Geraghty on winning the Cumann Na Mbunscoil Football Championship Final in Breffni Park on Saturday, November 11th by defeating near neighbours, Shercock N.S.
Bailieborough Tidy Towns:
Bailieborough Tidy Towns request that no posters or advertisements be put up in the town area that is: Main Street, all approach roads to the town from the 50 kilometre signs in, the roundabouts and the fence opposite Tesco. For a few weeks, there were no signs to be seen, but lately they have made their way back. We thank you for your cooperation.
Bailieborough Tidy Towns annual Christmas raffle, tickets available in all the shops around the town lots of prizes.
Annual Christmas Parade of Lights Tractor Run and Family Fun Day
with special guests 'Grassmen' hosted by Active Agri Association.
All Vehicles must be—roadworthy and fully insured— welcome.
(Lorries, Tractors, Vans, Cars and Bikes).
Saturday 2nd December 2017.
Proceeds for the Children's Ward in Cavan General Hospital.
Starting from Killinkere Leisure Centre at 4pm Sharp. The route starts from Killinkere Leisure Centre and will pass through: Cross, Mullagh,
Kingscourt, Bailieborough and then back to Killinkere Leisure Centre.
The route is 51km long and it will take just over 2 hours to complete.
Registration €20 from 11am on the day.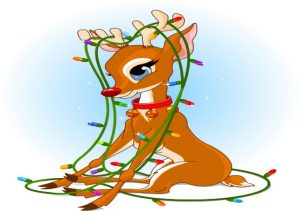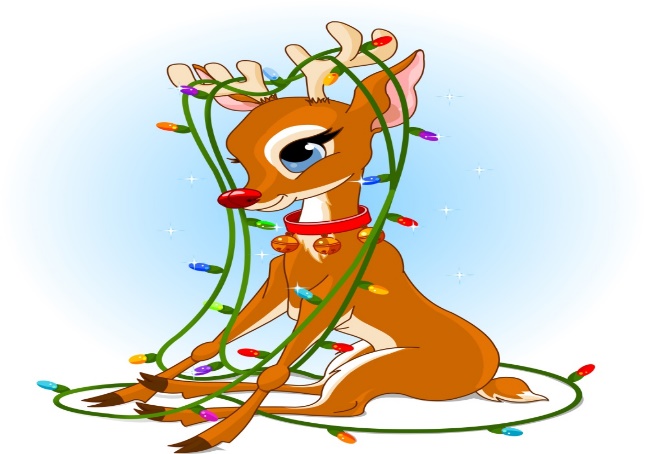 Kids Peddle Tractor Parade at 3pm /Raffle on the day.
For More Details Contact one of the following numbers:
Floyd McNeill (086) 8739323, Charlie McCann (087)3992050, Peter O'Reilly (087)2734338, Alan Kieran (086)3352885, Martin Murray (086)3027193, Ryan Carroll (086)8957348, Pamela Chambers (086)3207728, Ciara Byers (087)7106882 or Gwen McNeill (086)1648714.
Safe Pass: Safe Pass Course at Bailieborough Business Centre – on Thursday, December 14th from 8am – 4pm. Cost €100.00. Carvery Lunch and Refreshments included. Call 042-969-4716 to reserve your place.
Bailieboro' Church of Ireland Annual Sale :
The Annual Bailieborough Church of Ireland Christmas Sale takes place on Saturday, 2nd December – in the Church Hall, doors open at 2pm. Lots of bargains.  All the usual stalls and more. Everybody very welcome. Please come along and bring your friends.
Deepest Sympathy:
Deepest Sympathy is extended to the family of Patrick (Paddy) Keaskin, (Warrenpoint) who passed away on Monday, 6th November 2017 peacefully at his home, 94 Clermont Gardens, Warrenpoint, Co. Down and formerly of Seeorum, Bailieborough, Co. Cavan, dearly loved husband of Catherine and the late Anne (nee Byrne) and much loved father of Sinead, Aideen, Crona and Ronan and stepfather to Micheal and Sonia Murtagh, grandchildren, brothers, sisters and entire family circle.
Paddy's Funeral Mass took place in St. Brigid's Church, West Knockbride on Wednesday, November 8th followed by interment in the adjoining Cemetery.
 Beginners Computers:
Computers for Beginners at Bailieborough Business Centre – One class per week for 5 weeks. Cost – Free of Charge. Get started with computers, many other classes offered as follow on classes on completion all FOC. Call 042-969-4716 to register or make further enquirers.
St. Vincent DePaul:
Now open during lunchtimes and an extra hour in the evenings. Our opening hours are:  Monday, Tuesday, Wednesday, Thursday and Friday from 10am to 5pm, Saturdays from 10am to 1pm and 7pm to 9pm on Thursday's for late night shopping. We would be delighted to accept donations of any unwanted Christmas decorations, trinkets, ornaments, etc. Unfortunately, we cannot accept any electrical items, so please do not donate lights or singing Santas, etc. Thank you for all the donations received since our last appeal. It's greatly appreciated.
Inner City Helping Homeless:
Christmas Shoebox Appeal: Due to demand on supplies, we are starting our 'Shoe Box' Appeal early. Pick a shoe box and mark it, male or female. Fill the shoebox with essentials, such as socks, underwear, hats, scarves, gloves, sweets, chocolate and toiletries (NO aerosols, perfumes, aftershave, mouthwash or hand sanitizer). Drop your Shoe Box into the Palliative Care Charity Shop on Main Street. For further information, please contact 089 215 8673.
Confirmation Preparation:
The children in 6th Class in St. Annes N.S., St. Felims N.S. and the Model N.S. who will make their Confirmation in St. Annes, next March will be enrolled at the 10.00am Mass next Sunday, December 3rd.
Baby and Toddler Group:
Bailieborough Library Baby and Toddler Group starts back every Wednesday at the earlier time of 10am. All babies, toddlers, parents and minders are welcome. No charge.
Irish Red Cross:
The Annual Senior Citizen Christmas Party will take place in the Hotel Bailie on Wednesday 6th of December at 6.30pm. Please contact Julie (086 8968928), Peter (085 1614408) or Helen (087 7431658) if you want to book a place by Sunday, 3rd of December. Tickets are €10.00 per person. Looking forward to seeing you all!
Lakeland's Arch Club:
The Lakelands Arch Club are holding their 'Santa Day' at the BDA Centre, Shercock Road, on Sunday next, December 3rd at 3.00pm. All welcome.
Christmas Craft Fair and Cake Sale:
Ballinamoney Parent's Association are holding a Christmas Craft Fair and Cake Sale on Sunday 3rd December, in St. Marys Hall, Tierworker from 10.30am until 1.30pm. Great opportunity to do a spot of Christmas shopping, and pick up some tasty treats.  Guest appearance by Santa. All welcome.
Deepest Sympathy:
Deepest Sympathy is extend to the relatives, neighbours and many friends of Charles Carolan, Tunnyduff, Bailieborough, who passed away on Friday, 17th November. Charlie's Funeral Mass took place on Sunday, November 19th in St. Brigid's Church, Knockbride West, with burial afterwards in the adjoining cemetery
Bailieborough Pioneer Association (PTAA):
Seniors or Juniors wishing to join or re-join the association, please contact: 086 3664097 or 086 4054000.
The Open Door Sessions: Mary McEvoy, Jan Muyllaert and Chasing Felix for 'The Open Door Sessions' 1st Birthday/Christmas Party.
Founded in December 2016, The Open Door Sessions, Bailieborough's monthly Arts and Music Gathering, celebrates their first birthday with a Christmas/Birthday party from 9.00pm on Friday 1st December at Nixy's, The Square, Bailieborough.
The Open Door Sessions are delighted to welcome actress Mary McEvoy who will be interviewed and perform a monologue; Jan Muyllaert harp maker /musician and Dublin-based band Chasing Felix.
Mary McEvoy is well-known for her role as Biddy in Glenroe from 1983-2000. Since then Mary has performed in numerous plays, including Big Maggie, Sive, The Field, The Chastitute, The Vagina Monologues, Shirley Valentine, The Matchmaker, The Year of the Hiker, Dancing at Lughnasa, Whippy, The Life and Times of Selma Mae, Moonlight and Music and Jo Bangles. She has just completed a tour of John B. Keane's The Successful TD with Jon Kenny and Michael Scott.
Jan Muyllaert: Originally from Antwerp, Belgium, Jan has lived in Navan for forty-five years. He is busy fulltime making stringed instruments, mainly harps, but also mandolin, busuki, guitar etc. He is also an accomplished singer/songwriter and practices the guitar and poetry. He loves performing in all sorts of venues purely for the pleasure it brings him. As far as Jan is concerned, 'any day that nothing creative happens is a not a good one.'
Chasing Felix is a Dublin based band with songs falling into the genres of Electro-Rock, Indietronica and Synth-Pop. Formed in June 2016 the band have recently released their second single, 'Ghosts (In My Head)'. Band members are Damien Fegan (originally from Ballyjamesduff), Gavin Doyle and Peter Dzvonik. Finger food will be provided on the night.
Admission is free. Donations will be appreciated!
Baptism Dates in St. Annes for December 2017 and January 2018: The following are the available dates for Baptisms in St. Anne's Church– December 9th (Saturday, 1.30pm) and December 17th (Sunday, 12.30pm), January 13th (Saturday, 1.30pm) and January 27th (Sunday, 12.30pm).
Bailieborough Library: Everyday Irish – Tuesday evenings 3pm to 5pm
Beginner Conversational Irish Class for Adults who would like to learn the basics.
Bailieborough Library Parent, Baby and Toddler Group has proven to be a vital life line for all stay-at-home parents who may be new to the area and wish to get out of the house and make new friends. There is a huge range of toys for children to play with, while parents can enjoy a cup of tea and chat.
The group meets at the Library Arts space every Wednesday at 10.30am-12pm. Why not join their Facebook Group and keep up to date with news and events.
Citizens Information every Tuesday 1.30pm-2.30pm on a first come first served basis; Craft Group every Friday 10.30am-1pm; Book Club 6pm-7pm last Thursday of every month; Lit Lab writers group every second Tuesday. Contact 042 9665779 for details on any of the above.
Bailieborough Cancer Comfort Ltd: The Bailieborough Cancer Comfort Ltd Committee is available to help cancer patients or their families. Free Taxi service available. For further information contact: Michael Cullen 087 154 2447 or Edel Fox 086 1004030.
CITIZENS INFORMATION: Co. Cavan Citizens Information Outreach Service in Bailieboro (The Library) on Tuesdays, from 1.30pm – 2.30pm. This is a weekly service.  Any enquiries 076 1075200.
Alcoholics Anonymous: Local meetings of Alcoholics Anonymous are held in: The Health Centre, Kells Road on Wednesdays at 8.30pm.
http://bailieborough.com/wp-content/uploads/2015/09/bborocomlogo2015-300x130.png
0
0
Lee McDonnell
http://bailieborough.com/wp-content/uploads/2015/09/bborocomlogo2015-300x130.png
Lee McDonnell
2017-11-29 10:11:49
2017-11-29 10:11:49
Bailieborough News. November 27th 2017. Matthew J. Cullen.