Hardtimes Chorus:
WOW, what can we say? Just blown away by the audience on Friday night last! Absolutely great to see St. Anne's Church full to capacity. Many thanks to all who came to the show and for all your lovely comments after the show, it makes 5 months of getting the show together, so well worth it all. To our Fantastic Choir, Musicians, Choir Manager, Musical Director and Crew, we thank you all so much. To Fr. Michael Router for the use of the beautiful St. Anne's Church for our rehearsals and the church sacristans, thank you so much for all your help. Thanks to Paddy McDonald, David Coleman and Gavin Mackey who helped park the cars at St Annes Church for the concert and thank you all again so much for attending in such large numbers.
Bailieborough School of Music:
Lotto results for 11/11/17.  Numbers Drawn; 2, 3, 4, 17.  No Jackpot Winner. Lucky Dip (€25) Winners; John Dempsey, Cavan Rd; Martina Argue, Monaghanoose; Helena O'Reilly, Nolagh; Brid Smith, Rakeevan. Jackpot next week, €2,300.
32 County Honda Challenge:
On Saturday night next, November 18th, the proceeds from the recent '32 County Honda Challenge' will be presented to the National Children's Ambulance Service in Kangley's, commencing at 9.30pm. Music will be provided by 'Shane O' and all are most welcome to come along and have a great night's entertainment and show support for a very good cause.
Deepest Sympathy:
Deepest Sympathy is extended to daughters, Teresa and Geraldine, sons in law Peter and Paul, brother Patrick, sister Mary, grandchildren, sister in law, nephew, nieces, relatives and friends on the death of John McCabe, Granafarna, Grouse Hall, Bailieborough, Co. Cavan, who passed away on Saturday, 4th November 2017. John was predeceased by his wife Eileen some time ago. John's Funeral Mass took place in St Mary's Church, Clonaphilip on Monday, November 6th, with burial afterwards in the adjoining cemetery.
New Bridge at the Town Lake:
The bridge at Town Lake Bailieborough has been completed, replacing the old wooden one with a concrete one. Cathaoirleach of Cavan County Council, Paddy McDonald sourced the concrete beam through Tom Farrelly from O'Reilly Brothers, Kingscourt. Cllr Sarah O'Reilly sourced funding through Bailieborough CE Scheme for the stainless steel handrails crafted and fitted by Martin McGuirk. Thank you to David Gorham from Carolan and Murphy for lifting the beam into place. A huge thank you to everyone involved. A great example of community working together!
Bailieborough Tidy Towns:
Bailieborough Tidy Towns request that no posters or advertisements be put up in the town area that is: Main Street, all approach roads to the town from the 50 kilometre signs in, the roundabouts and the fence opposite Tesco. For a few weeks, there were no signs to be seen, but lately they have made their way back. We thank you for your cooperation.
Bailieborough Children's Playground:
AUTUMN CLEAN UP – THANK YOU!
Thank you to everyone who took time out of their schedules on Friday morning last to clean up our local playground in Bailieborough. It looks fantastic and it couldn't have been done without all your help. Helpers included Sam Porter, Pat Argue, Nicholas O'Callaghan, Martin Murray and Seamus Sheridan. Thanks to the help of the local Community Employment Scheme and their manager Breffni Clarke who have it looking great!  The Book Boxes have been temporarily removed and are going to be refurbished and replaced soon again.
Bailieborough Shamrock's Underage:
The Underage AGM takes place on Saturday next, 18th November at 8.30pm in the Clubrooms in St Annes Park.
The Underage Presentation for the Underage Boys and Girls is on Saturday 25th November in the Community School from 5.30pm. All welcome to both events.
Classes at the B.D.A. Centre:
Beginners Class: We have Computers for beginners taking place in Bailieborough Business Centre, course is free. Phone: 042-96 94 716 or 086-794-9739 to reserve your place.
Enrolment for First Communion:
The students in second class in St. Annes N.S., The Vale N.S. and in the Model School will be enrolled for the First Communion preparation programme at the 7.00pm Mass on Saturday evening  next, November 18th.
Safe Pass:
Safe Pass course on Friday 14th December, fee €100 lunch included at Bailieborough Business Centre, Shercock Road. Please call 042-969-4716 or 086-794-9739 to reserve your place.
Bridge Results:
Tuesday, October 31st: First: John McGahan and Tom Moran, Second: Olive Kellett and Gemma McCabe. Best Gross: Teresa O'Reilly and Patsy Corcoran. Third: Pauline McEvoy and Rosaleen Keegan.
Tuesday, November 8th: First: Una Stafford and Vera Bell, Second: Tom Moran and John McGahan. Best Gross: Teresa O'Reilly and Rosaleen Mackey.
Bridge takes place every Tuesday evening in the Hotel Bailie at 8.00pm. New members are always most welcome.
St. Vincent DePaul:
Our Vincent's Shop on Main Street has now decided to open during lunchtimes and an extra hour in the evenings and therefore our opening hours have now changed to:  Monday, Tuesday, Wednesday, Thursday and Friday from 10am to 5pm, Saturdays from 10am to 1pm and 7pm to 9pm on Thursday's for late night shopping. Please donate any unwanted Halloween costumes and any paper or plastic bags as well as clothes, household and bric a brac as normal. Thank you for all the donations received since our last appeal. It's greatly appreciated.
Farm Safety Talk:
Peter Gohery from Galway, a farm accident survivor, will give a talk on Farm Safety at the Library on Thursday, November 16th at 7.30pm. This high impact talk is a must for all farming families. Admission is FREE!
Safeguarding Children in the Catholic Church:
An 'Information Meeting' for all parents of Servers, Choir Leaders, Sacristans, Volunteers, employees in the Parish (Bailieborough, Killann and Shercock) and all interested persons, will take place in St. Anne's Church, Bailieborough on Thursday, November 23rd at 7.30pm.
Bailieboro Celtic A.F.C.:
Two great results for the Club's Senior sides over the weekend. The Senior 'A' side had a hard fought 3—1 win over Navan side Parkvilla at the Vale Grounds on Friday evening, with Sean Clerkin, Jamie Fitzgerald and Tommy Rogers getting the all-important goals. With half the season gone, the side are still top of the table but many more hard games have still to be played.
The Reserve 'B' side had a great result in the local 'derby' match away to Virginia 0-2 Bailieboro Celtic on Saturday afternoon. Ciaran McCabe with the first goal and Tom Tully with the second ensured Bailieboro secured the points.
Baby and Toddler Group:
Bailieborough Library Baby and Toddler Group starts back every Wednesday at the earlier time of 10am. All babies, toddlers, parents and minders are welcome. No charge.
Bailieborough Pioneer Association (PTAA):
Seniors or juniors wishing to join or re-join the association please contact: 086 3664097 or 086 4054000.
Cavan Institute:
To celebrate 'College Awareness Week', the Cavan Institute is holding an 'Information Evening' for parents of post primary students on Wednesday next, November 22nd at 7.30pm in its Cathedral Road Campus. Why not join them and find out the benefits of completing a PLC Course in Cavan Institute. Alternately, you and your son/daughter may also consider attending the 'Drop In' day on Saturday, November 25th from 12 noon to 4.00pm. These are great opportunities to chat to their staff, find out about the further education sector and discuss the options available to school leavers and adult learners, so don't miss out!!
Baptism Dates in St. Annes for November and December 2017:
The following are the available dates for Baptisms in St. Anne's Church–November 26th (Sunday 12.30pm), December 9th (Saturday, 1.30pm) and December 17th (Sunday, 12.30pm).
Bailieborough Library: Everyday Irish – Tuesday evenings 3pm to 5pm
Beginner Conversational Irish Class for Adults who would like to learn the basics.
Bailieborough Library Parent, Baby and Toddler Group has proven to be a vital life line for all stay-at-home parents who may be new to the area and wish to get out of the house and make new friends. There is a huge range of toys for children to play with, while parents can enjoy a cup of tea and chat.
The group meets at the Library Arts space every Wednesday at 10.30am-12pm. Why not join their Facebook Group and keep up to date with news and events.
Citizens Information every Tuesday 1.30pm-2.30pm on a first come first served basis; Craft Group every Friday 10.30am-1pm; Book Club 6pm-7pm last Thursday of every month; Lit Lab writers group every second Tuesday. Contact 042 9665779 for details on any of the above.
Local Fundraiser:
A Fundraiser in aid of the Steele family, Killinkere—who recently lost their family home through fire—will take place in Killinkere Leisure Centre on Saturday, November 18th at 8.30pm. The event will consist of a Table Quiz and Auction and all are most welcome to attend.
'Doubt':
Following a hugely successful run "Doubt "is back by popular demand at the Ramor Theatre on Friday 17th, Saturday18th, Friday 24th and Saturday 25th November at 8.00pm.
Directed by Padraic McIntyre this stunning play in which School Principal Sister Aloysius locks horns with Parish Priest Father Flynn in 1960's New York.  Who is right?… Who will win the battle?  It might be left with the audience to decide. Booking 049 8547074 or www.ramortheatre.com
Cumann Seanchas Bhreifne (Breifne Historical Society)
Invites you to join them on Thursday 16th  November 2017 at 8pm in the Pastoral Centre, St. Patrick's College, Cavan for a lecture by Fr. Ultan McGoohan entitled, 'The Noggin of Hell-Fire'—The Parish mission movement in Kilmore diocese 1850-80. All welcome.
Annual Christmas Parade of Lights Tractor Run and Family Fun Day
with special guests 'Grassmen' hosted by Active Agri Association.
All Vehicles must be—roadworthy and fully insured— welcome.
(Lorries, Tractors, Vans, Cars and Bikes).
Saturday 2nd December 2017.
Proceeds for the Children's Ward in Cavan General Hospital.
Starting from Killinkere Leisure Centre at 4pm Sharp.
Registration €20 from 11am on the day.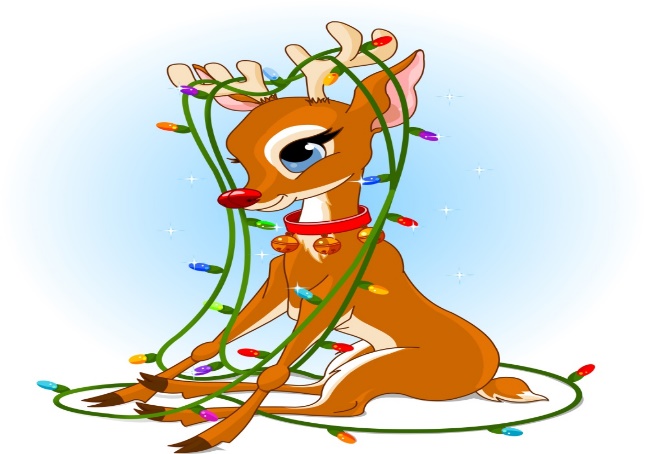 Kids Peddle Tractor Parade at 3pm /Raffle on the day.
For More Details Contact one of the following numbers:
Floyd McNeill (086) 8739323, Charlie McCann (087)3992050, Peter O'Reilly (087)2734338, Alan Kieran (086)3352885, Martin Murray (086)3027193,                                       Ryan Carroll (086)8957348, Pamela Chambers (086)3207728,                         Ciara Byers (087)7106882 or Gwen McNeill (086)1648714.
Bailieborough Cancer Comfort Ltd:
The Bailieborough Cancer Comfort Ltd Committee is available to help cancer patients or their families. Free Taxi service available. For further information contact: Michael Cullen 087 154 2447 or Edel Fox 086 1004030.
CITIZENS INFORMATION:
Co. Cavan Citizens Information Outreach Service in Bailieboro (The Library) on Tuesdays, from 1.30pm – 2.30pm. This is a weekly service.  Any enquiries 076 1075200.
Alcoholics Anonymous:
Local meetings of Alcoholics Anonymous are held in: The Health Centre, Kells Road on Wednesdays at 8.30pm.
http://bailieborough.com/wp-content/uploads/2015/09/bborocomlogo2015-300x130.png
0
0
Lee McDonnell
http://bailieborough.com/wp-content/uploads/2015/09/bborocomlogo2015-300x130.png
Lee McDonnell
2017-11-15 10:11:38
2017-11-15 10:11:38
Bailieborough News. November 13th 2017. Matthew J. Cullen.