Bailieborough News. March 9th 2017 Matthew J. Cullen.
Castle Lake Forest Demense
Exciting News, We are delighted to announce that Coillte are preparing the recently harvested area at Rebel Hill for re-planting. They have also confirmed that there will be an extensive planting of Hardwoods in the area. These will include 1,000 Oak plants, 200 Hazel, 100 Holly, 500 Larch and 200 Scott's Pine. It will be called the Peace Forest and will stand in commemoration of victims of the Troubles. The Northern Ireland Woodland Trust have agreed to plant 2,000 hardwoods north of the Border, also in commemoration of victims of the Troubles. We will be asking the community to get involved in the planting as this will be the largest Community Planting Project to take place in the Republic.
Have your chance to plant a tree and take your place in History. The planting will be going ahead tomorrow (Thursday, 9th) and Friday, March 10th from 12 noon—weather permitting! You will need to bring your own spade. For further details, please contact 042 9694716, if you would like to take part in this momentous event.
Confirmation
Bishop Leo O'Reilly will be present to administer the Sacrament of Confirmation to sixty-one children from the Parish, on Saturday next, March 11th at 12 noon in St. Anne's Church.
A practise for the young people receiving Confirmation, their parents and sponsors will take place on Wednesday night in St. Anne's Church at 8.00pm.
Bailieborough Men's Shed
Bailieborough Men's Shed would like to invite new participants to the recently formed group at the Bexcourt Centre. If interested please phone 0429694825 for further details.
St. Patrick's Day Parade
The Saint Patrick's Day Parade on Friday, March 17th in Bailieborough will commence at 2.00pm—starting at the Community School on the Virginia Road. There are prizes for the best Float, best Comedy Float and there are also prizes for the Best Dressed Window display. So come along and celebrate our National Holiday and enjoy the parade.
Ballinamoney Parents Association
Ballinamoney Parents Association are holding a Table Quiz in The Royal Breffni, Tierworker, on Friday 24th March, kicking off at 9pm sharp. €40 per table of 4. All welcome. Guaranteed to be a great night.
Congratulations
Congratulations and well done to Lorraine Harris and staff on their winning of 'Store of the Year' in their category at the SuperValu National Conference which was held in the Malton Hotel, Killarney last week. It is great to see National recognition for all the hard work that, Lorraine and her staff and management have put into the store.
Bailieborough Social Day Group
A bus will leave from the Community Centre on Thursday, March 9th at 7.15pm to go to 'Hall of Fame Frolics' in Ballyjamesduff. A great night's entertainment.
Bailieborough Model School
The Model School, Bailieborough is now open for enrolment for Junior Infants starting in September 2017. For an information pack and enrolment form, please contact: themodelbailieborough@gmail.com or phone the office on 042-9665689.
Social Dancing
Dancing on next Saturday evening in the Community Centre is by Brendan Magee and Eugene Cunningham. Brendan is well known to Sky viewers of Country Music. Eugene is regarded as one of the best guitar players in this country. They make a great combo. Make sure you don't miss them. Usual refreshments.  All welcome.
Co. Cavan Citizens Information Services: Co. Cavan Citizens Information Service is in The Library, Market Square, Bailieborough on Tuesdays from 1.00pm – 2.30pm, providing Information, Advice and Advocacy supports to everyone on Social welfare, employment, Pensions, Health, Tax etc.  No appointment necessary.
School Enrolment
Enrolments are now being taken for St. Brigid's N.S. Tunnyduff for September 2017. Please telephone the school at 042 9660368 for an enrolment pack.
LEND A HAND
Lend a Hand' is for the elderly and vulnerable in the Bailieborough area. Just give us a call if you need a job done, or even just a chat. Phone Ann on 042 9694825.
RUN/WALK/JOG/CRAWL
Join us on Mondays and Wednesdays to run, walk, jog or crawl at Bailieborough Community Centre at 8pm.  Enjoy tea, biscuits and fruit afterwards.  All welcome.
Bridge Results: Tuesday, February 21st: Brennan Cup
First: Rose Brennan and Pattie Clarke, Second: Mona McCormack and Eilish Reynolds. Best Gross: Teresa O'Reilly and Joy Jameson. Third: Rosaleen Mackey and Elizabeth Murphy.
Tuesday, February, 28th:  First: Noreen Maguire and Betty Olwell, Second: Philomena Finnegan and Ita Clarke. Best Gross: Gemma McCabe and Patsy Corcoran. Third: Tom Moran and John McGahan.
Bridge takes place every Tuesday evening in the Hotel Bailie at 8.00pm. New members are always most welcome.
Bailieborough School of Music
Lotto results for 04/03/17.  Numbers Drawn; 1, 5, 8, 12. No Jackpot Winner. Luck Dip (€25) Winners, Anji Pidgeon, Ballinamoney; Jean Brennan, Urcher; John Reilly; Aislinn Carmody, Roscommon. Jackpot next week, €2,000.
Bailieborough Community Bowls
Bailieborough Community Bowls continues every Wednesday evening at 8.00pm, in the Community Centre, Chapel Road. New members most welcome with free tuition for beginners.
Cavan Birdwatch
Cavan Birdwatch have been invited to come along and participate in the following event.
You are invited to come along to a tree planting event at Castle Lake Forest Bailieboro on Friday next at 2pm.
This is part of an initiative called "Peace Forest Community Planting" in commemoration of the victims of the Troubles, on Friday 10th March. This area will be called the Peace Forest.
Coillte have sponsored the plants and will be on hand at the event.
Bring along spade and wellies. There will be no heavy work involved.
Our branch have used this forest over the past decade for our Dawn Chorus events as well as for individual Birdwatching, and many local members put in a lot of time and effort in erecting and maintaining nest boxes there so it would be wonderful if we could give them as much support as we can.
Drumkeery Group Water Scheme
Essential maintenance work will be carried out at Corravilla Reservoir on Wednesday, March 8th. There will be no water supply from 10.00am to 3.00pm. Apologies for any inconvenience caused.
BAILIEBOROUGH TIDY TOWNS – ADOPT A ROAD/STREET/ESTATE SCHEME
If you would like to help out and keep your road, estate or street litter free, please contact Bernie 086 1608842, Seamus 086 2836157 or Kevin in Bailie Stores. All those who are already picking up litter on their road, please contact us as well. Thanking you for help in keeping Bailieborough tidy.
Baptism Dates in St. Annes for March and April 2017
The following are the available dates for Baptisms in St. Anne's Church–March 18th (Saturday, 1.30pm), March 26th (Sunday, 12.30pm), April 8th (Saturday, 1.30pm), Saturday, April 15th (Easter Vigil, 9.00pm) and April 30th (Sunday, 12.30pm).
Bailieborough Library: Everyday Irish – Tuesday evenings 3pm to 5pm
Beginner Conversational Irish Class for Adults who would like to learn the basics.
Ipads with Social Media for Beginners –   Wednesday afternoons 2.15pm-4pm. This course will help those wanting to get to grips with Social Media using IPADs.  (IPADS are provided). Contact:042 9665779 or
email: fburke@cavancoco.ie
Bailieborough Library Parent, Baby and Toddler Group has proven to be a vital life line for all stay-at-home parents who may be new to the area and wish to get out of the house and make new friends. There is a huge range of toys for children to play with, while parents can enjoy a cup of tea and chat.
The group meets at the Library Arts space every Wednesday at 10.30am-12pm. Why not join their Facebook Group and keep up to date with news and events.
Citizens Information every Tuesday 1.30pm-2.30pm on a first come first served basis;
Craft Group every Friday 10.30am-1pm;
Book Club 6pm-7pm last Thursday of every month;
Lit Lab writers group every second Tuesday. Contact 042 9665779 for details on any of the above.
Tanagh Outdoor Education and Training Centre will be running a Kayak Skills Camp on the 10th-12th April from 10am-2pm daily for 9-16 year olds and a Forest School Camp Craft on the 19th-21st April from 10am-2pm daily for 6-12 year olds. Camps are run by highly qualified and experienced instructors. Contact Philomena on 049 5552988 to book your place.
Ballyjamesduff Musical Society: Present 'Hall of Fame
Frolics'–on Thursday 9th/Friday 10th/ Saturday 11th March.
E-mail: bjdmusicalsociety@gmail.com. Booking Office 049 855 1000.
Fíor Ceili: Fíor Céili practice takes place in the Killinkere GAA Centre every Wednesday at 8.30pm. All welcome.
Irish Night: Irish Night on Saturday 18th March in Killinkere GAA Centre.
Singing, dancing, music, recitations and comedy. 8.30pm. All welcome.
Gerard Kiernan Tea Dance: In Aid of Kilnaleck Comhaltas on Tuesday night 28th March ,2017 in the Realtog Centre Kilnaleck at 8 30 pm.
Fabulous Entertainment and Local Artists, Raffle on the night, Light Refreshments served, Voluntary Donation and Everybody welcome, for a great night of crack and fun.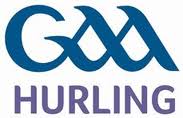 East Cavan Gaels GAA Club – Hurling News 6th March 2017:
Under 6/8/10; Training indoors continues each week in Kingscourt and Bailieborough. Groups now working well with those making the move up to U10 now settled into their new group. We hope to travel to Carrick this coming Saturday to the Phoenix Centre 4-5pm with as many U8/10s that want to travel. No Bailieborough U6/8/10 indoors Friday 10th, (Confirmation) or 17th (St. Patrick's Day). Blitz Saturday and also welcome to Kingscourt training on Thursday instead. Kingscourt U6/8/10s at training Thursday.
Under 12/14/16/18; First round of U12 hurling league lost to bad weather. Will be refixed for later date, next round next Saturday. Celtic Challenge, intercounty U17 competition again this this year in May. A competitive group with Meath/Cavan/Louth/Monaghan/Longford and Leitrim. We aim to have even more of our boys on this panel this year. Training this Wednesday at 6.30 on the 3G.
Hurling training times and venues; Kingscourt group; Under 6/8/10; Thursday 6.45-7.45pm for U6/8 and 6.45-8.15 for U10 in the Community Centre. €3 each and bring water bottle. Bailieborough group U6/8/10; no training this week. Friday at the Bailieborough Community School Sports Hall. U6/8 from 6-7. Under 10 from 7-8pm. €3 each and bring the water bottle. Under 12/14/16/18; Under 12 league this Saturday. Under 16/18s will begin training when the minor football league is over. For all info on these age groups then please contact Kathryn 087 244 1371.
Bailieborough Cancer Comfort Ltd: The Bailieborough Cancer Comfort Ltd Committee is available to help cancer patients or their families. Free Taxi service available. For further information contact: Michael Cullen 087 154 2447 or Edel Fox 086 1004030.
CITIZENS INFORMATION: Co. Cavan Citizens Information Outreach Service in Bailieboro (The Library) on Tuesdays, from 1.30pm – 2.30pm. This is a weekly service.  Any enquiries 076 1075200.
Alcoholics Anonymous: Local meetings of Alcoholics Anonymous are held in: The Health Centre, Kells Road on Wednesdays at 8.30pm.
If any readers have items of interest to be included in the Bailieborough News, (Obituaries, News Items, Sports, etc…), please e-mail: mattie42@eircom.net or call 042 9666200.
http://bailieborough.com/wp-content/uploads/2015/09/bborocomlogo2015-300x130.png
0
0
Petra
http://bailieborough.com/wp-content/uploads/2015/09/bborocomlogo2015-300x130.png
Petra
2017-03-10 09:44:00
2017-03-10 09:47:23
Bailieborough News. March 9th 2017