Bailieborough News. March 30th 2017 Matthew J. Cullen.
Emer's Evening': (All proceeds go to St. Felim's N.S. Playground)
Padraic and Lisa McIntyre held a fundraiser for Temple Street Children's Hospital after their daughter Emer was born. It was called 'Emer's Evening for Temple Street'. To mark the fifth anniversary of this occasion, they are hosting it again. This time they have kindly offered that all proceeds will go to St. Felim's N.S. Playground.
Emer's Evening will take place in the Bailie Hotel, on Sunday, April 9th. Doors will open at 7.30pm with the show starting at 8.00pm, sharp. Tickets are €25 and are on sale from The Bailie Hotel and SuperValu.
The line –up for this event is one of the best ever assembled in the town: House Band—Kudos, MC'S on the night—Neal and Fergal Tully (The Goggle Box Twins), The Strypes, Charlie McGettigan (Eurovision Winner), Kevin McGahern (The Republic of Telly), Elenor Shanley (Singer), Michael Harding (Writer), Seamus O'Rourke (Writer and Actor), Saramai Leech (Singer/Songwriter), Geoff Minogue and Mike Sheehan (Fair City), Jane McGrath and Pa Ryan (Red Rock), Aoibhinn McGinity and Ian Lloyd Anderson (Love/ Hate), Manus Halligan (Actor), Peter Daly (Actor), Janet Moran (Actress), Aaron Monaghan (Actor), Clare Monnelly (Actress) and Jayne Origan and friends (Musical Theatre) and Conor McIntyre (Brother).
As the event will probably sell-out very quickly, patrons are advised to secure them as quickly as possible for what will be one of the events of the year!!
Bailieborough Celtic A.F.C
Summer Soccer is back for 2017 with Under 8's, 9's and 10's training on Thursday evenings from 6pm to 7pm AT THE Vale Grounds. We expect to start the CMUL Summer Soccer season in June with home and away fixtures being played up until the end of August. Registration for all players is on Thursday, 30th March. Depending on numbers interested in registering for Academy Soccer (Under 7 age group) we intend to train on Saturday afternoons. More information on this age group will follow registration evening.
Deepest Sympathy
Deepest Sympathy is extended to wife Sadie, son David, daughter-in-law Lena, grandchildren Charlie and Eva, sister Molly and extended family and friends on the death of Robert (Bobby) Gray, Adelaide Road, Bailieborough, Co Cavan, who died on Wednesday, 8th March 2017 peacefully, at Cavan General Hospital. Bobby's Funeral Service took place in Bailieborough Parish Church on Saturday, March 11th with burial afterwards in the adjoining cemetery.
Deepest Sympathy is extended to son Brian, daughter Brid and grandchildren Brendan, Brian and Darragh Roe and Elaine McDermott, great grandchildren, nephew Brian and extended family and friends on the death of Mary (Mollie) Farrell (nee Carolan), Tunnyduff, Bailieborough, Co. Cavan, who died on Thursday, 9th  March 2017, peacefully at her residence in her 103rd year. Mollie's Funeral Mass took place in St. Brigid's Church, Knockbride West on Saturday, March 11th with burial afterwards in the adjoining cemetery.
Deepest Sympathy is extended to wife Celia, sons Damien, John, Gabriel and Raymond, daughter Deborah, daughters-in-law, son-in-law, grandchildren, sisters-in-law, brother-in-law, nephews, nieces and extended family on the death of Sean Kelly, Drumacarrow, Bailieborough, Co. Cavan, who died on Saturday, 11th March 2017, peacefully at Fairlawns Nursing Home, Bailieborough. Sean's Funeral Mass took place in St. Anne's Church on Monday, March 13th and following which, his remains were laid to rest in St. Annes Cemetery.
LEND A HAND: 'Lend a Hand' is for the elderly and vulnerable in the Bailieborough area. Just give us a call if you need a job done, or even just a chat. Phone Ann on 042 9694825.
Bailieborough Tidy Towns: Bailieborough Tidy Towns are looking for lots of help on 'Spring Clean Day' on Saturday, April 8th, 2017.  Please come along to the Market Square at 11am. Show how you are proud of your town and care for the environment. All volunteers welcome.
Well Done: Well done to Bailieborough Community School's Under 16 Camogie side who defeated Our Lady's Secondary School, Castleblayney in the Ulster Junior D Final. The final score was 8-5 to 5-3. Congratulations to all players and mentors on being Ulster Champions after a 22year wait from the last one!
RUN/WALK/JOG/CRAWL: Join us on Mondays and Wednesdays to run, walk, jog or crawl at Bailieborough Community Centre at 8pm.  Enjoy tea, biscuits and fruit afterwards.  All welcome.
Bridge Results: Bridge Results, Tuesday, March 21st: First: Patsy Corcoran and Anne Brady, Second: Gemma McCabe and Olive Kellett. Best Gross: Teresa O'Reilly and Joy Jameson. Third: Kathleen Keenan and Joan O'Reilly.
Bridge takes place every Tuesday evening in the Hotel Bailie at 8.00pm. New members are always most welcome.
Bailieborough School of Music: Lotto results for 25/03/17.  Numbers Drawn; 5, 11, 13, 14.  No Jackpot Winner. Luck Dip (€25) Winners, Teresa Cooney, Tierworker; Collette Gemmell, Leiter, Kingscourt; Mick Kearney, The Vale; Jake Hand, Canningstown. Jackpot next week, €2,300.
Bailieborough School of Music AGM will be held in Bailie Hotel tonight, Wednesday, March 29th at 8pm, everyone welcome.
Reconciliation Service for Easter: A Reconciliation Service for Easter will take place in St. Anne's Church, Bailieborough on Sunday, April 9th (Passion Sunday), at 7.00pm. Confessions will be heard by the Priests of the Pastoral Centre as part of a scripture service. Confessions for Easter will also take place on Holy Saturday, April 15th from 12 noon to 3.00pm.
Bailieborough Social Day Group: The next get-together of the Bailieborough Social Day Group will take place on Wednesday, March 29th from 2.30pm to 4.30pm in the Community Centre, Chapel Road. New members always welcome.
Knockbride Variety Show: Knockbride Variety Show are hosting their 9th Annual Variety Show on Thursday 30th, Friday 31st of March and Saturday 1st of April. Doors open each night at 8pm and the show will commence at 8.30pm. An extravaganza of Comedy, Song, Music and Dance.
Baptism Dates in St. Annes for April, May and June 2017: The following are the available dates for Baptisms in St. Anne's Church–April 8th (Saturday, 1.30pm), Saturday, April 15th (Easter Vigil, 9.00pm), April 30th (Sunday, 12.30pm), May 6th (Saturday, 1.30pm), May 21st (Sunday, 12.30pm), June 10th (Saturday, 1.30pm) and June 25th (Sunday, 1.00pm).
Bailieborough Library
Everyday Irish – Tuesday evenings 3pm to 5pm
Beginner Conversational Irish Class for Adults who would like to learn the basics.
Ipads with Social Media for Beginners –   Wednesday afternoons 2.15pm-4pm. This course will help those wanting to get to grips with Social Media using IPADs.  (IPADS are provided). Contact:042 9665779 or
email: fburke@cavancoco.ie
Bailieborough Library Parent, Baby and Toddler Group has proven to be a vital life line for all stay-at-home parents who may be new to the area and wish to get out of the house and make new friends. There is a huge range of toys for children to play with, while parents can enjoy a cup of tea and chat.
The group meets at the Library Arts space every Wednesday at 10.30am-12pm. Why not join their Facebook Group and keep up to date with news and events.
Citizens Information every Tuesday 1.30pm-2.30pm on a first come first served basis;
Craft Group every Friday 10.30am-1pm;
Book Club 6pm-7pm last Thursday of every month;
Lit Lab writers group every second Tuesday. Contact 042 9665779 for details on any of the above.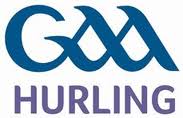 East Cavan Gaels GAA Club – Hurling News 27th March 2017
Under 6/8/10; Training continues every Thursday and Friday. Possible blitz next week again in Carrick. Keep up the good work.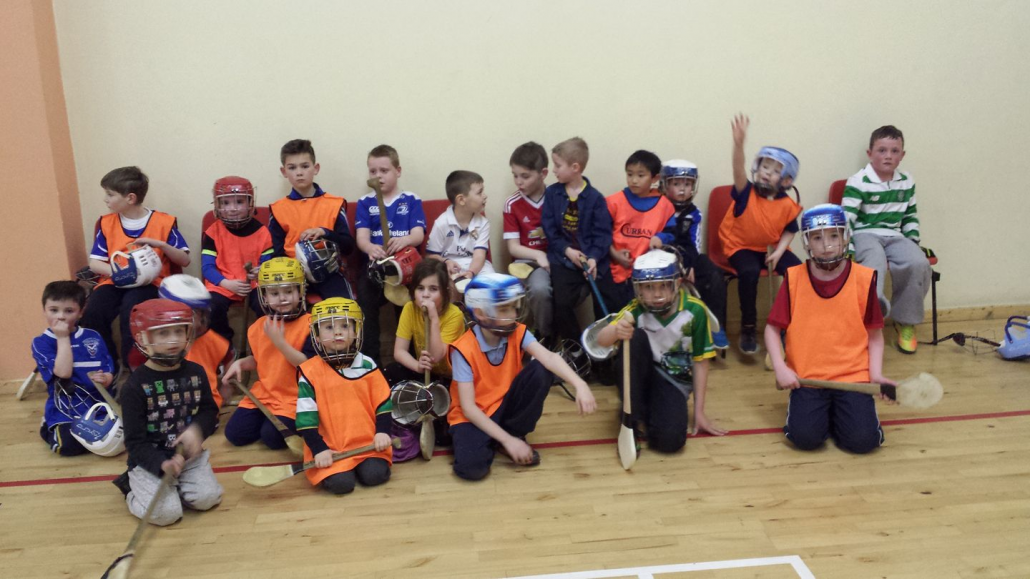 Above; Kingscourt U6/8/10 training group Thursday.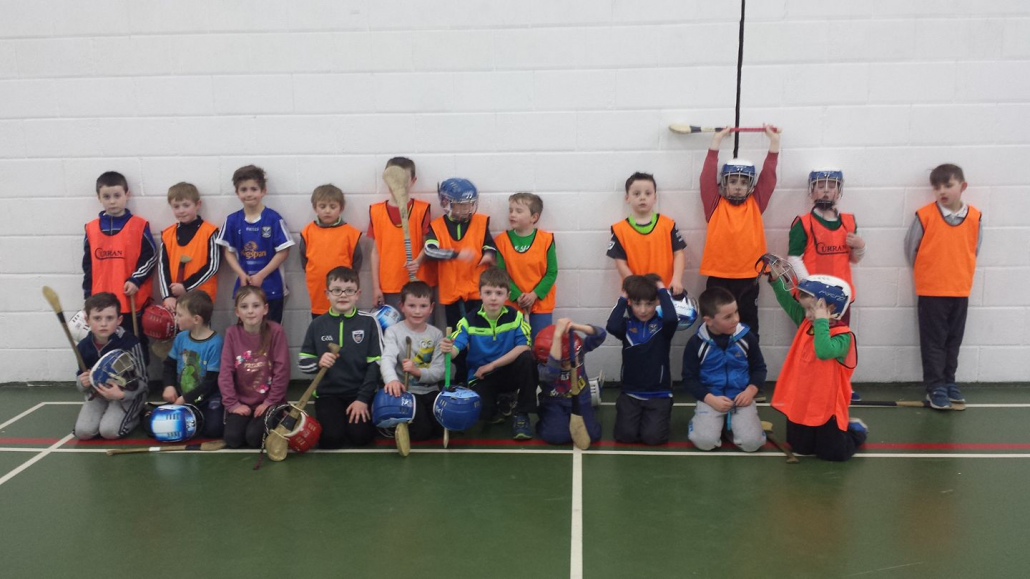 Above; Bailieborough U6/8/10 training group Friday.
Under 12;
The lads had a very convincing win over Cootehill last week in the Spring league. The weather has played havoc with the fixtures so next Saturday we will have a double round on the 3G at Breffni v Woodford and Ballinamore. Full squad attendance required.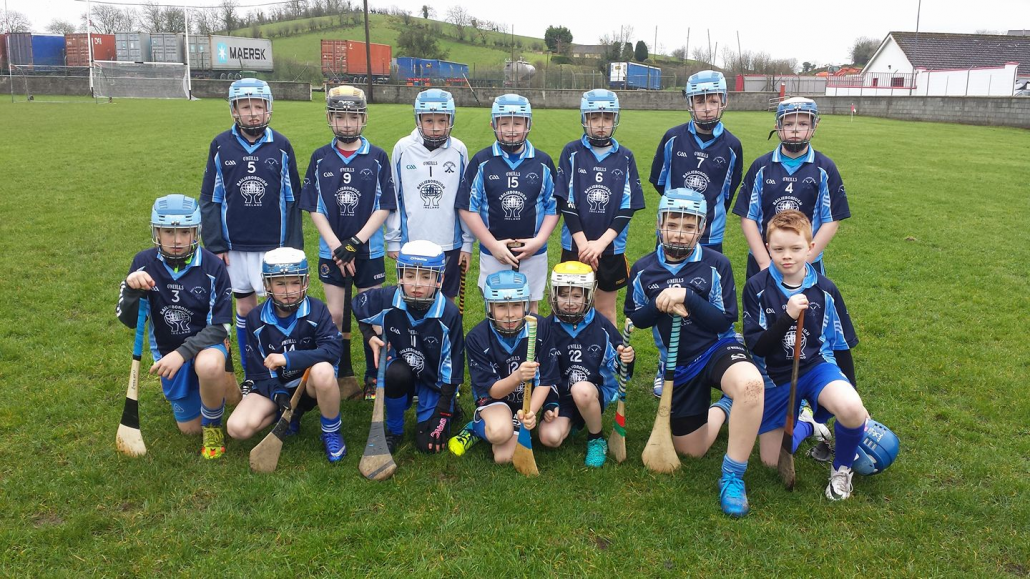 The first round of the Monaghan league is scheduled for next Monday, 3rd April, away to Cootehill. Full attendance required at Wednesdays training in St. Annes Park, Bailieborough GAA, at 6.30. Outstanding memberships must be paid up at this session.
Celtic Challenge, intercounty U17 competition this year in May. A competitive group with Meath/Cavan/Louth/Monaghan/Longford and Leitrim. We aim to have even more of our boys on this panel this year. Training this Wednesday at 6.30 on the 3G.
Adult hurling;
We are going to give adult club hurling a go this year. Most likely on a recreational basis in the first instance unless we unearth a huge demand! Anyone interested in helping to set this up be it as a player, coach/manager, administration etc is very welcome to join the setup. We hope to start training at the end of April and our friends at Ulster GAA will make some of their coaches available to help get the ball rolling. Please spread the word out in the local community. This is our next big step in our hurling development but it will take a lot of smaller steps to get it going.
Contact Kathryn 087 244 1371 or Willie 086 164 9280 for more information.
Hurling training times and venues;
Kingscourt group; Under 6/8/10;
Thursday 6.45-7.45pm for U6/8 and 6.45-8.15 for U10 in the Community Centre. €3 each and bring water bottle.
Bailieborough group U6/8/10;
Friday at the Bailieborough Community School Sports Hall. U6/8 from 6-7. Under 10 from 7-8pm. €3 each and bring the water bottle.
Under 12/14/16/18;
Under 12 league double fixture this Saturday Breffni 3G from 3pm.
Under 16/18s will begin training when the minor football league is over.
For all info on these age groups then please contact Kathryn 087 244 1371
The week ahead;
Wednesday U12/14 training 6.30 in St.Annes Park, Bailieborough GAA.
Thursday Kingscourt U6/8/10 training indoors in the Community Centre
Friday Bailieborough U6/8/10 training indoors in the Community School Sports Hall. U6/8 6-7pm. U10 7-8pm.
Saturday, U12 league game, U14s training.
Tanagh Outdoor Education and Training Centre will be running a Kayak Skills Camp on the 10th-12th April from 10am-2pm daily for 9-16 year olds and a Forest School Camp Craft on the 19th-21st April from 10am-2pm daily for 6-12 year olds. Camps are run by highly qualified and experienced instructors. Contact Philomena on 049 5552988 to book your place.
Fíor Ceili: Fíor Céili practice takes place in the Killinkere GAA Centre every Wednesday at 8.30pm. All welcome.
Bailieborough Cancer Comfort Ltd: The Bailieborough Cancer Comfort Ltd Committee is available to help cancer patients or their families. Free Taxi service available. For further information contact: Michael Cullen 087 154 2447 or Edel Fox 086 1004030.
CITIZENS INFORMATION: Co. Cavan Citizens Information Outreach Service in Bailieboro (The Library) on Tuesdays, from 1.30pm – 2.30pm. This is a weekly service.  Any enquiries 076 1075200.
Alcoholics Anonymous: Local meetings of Alcoholics Anonymous are held in: The Health Centre, Kells Road on Wednesdays at 8.30pm.
If any readers have items of interest to be included in the Bailieborough News, (Obituaries, News Items, Sports, etc…), please e-mail: mattie42@eircom.net or call 042 9666200.
http://bailieborough.com/wp-content/uploads/2015/09/bborocomlogo2015-300x130.png
0
0
Colette
http://bailieborough.com/wp-content/uploads/2015/09/bborocomlogo2015-300x130.png
Colette
2017-03-29 17:03:41
2017-03-29 17:03:41
Bailieborough News. March 30th 2017