Mid-Summer Festival:
Only 4 weeks away! Posters and signs are now up on the main roads leading into the town and further afield!! The Programme of Events has been published and it is hoped that all tastes will be catered for!!
Friday, July 21st, Midsummer Festival Duathlon:
Run: 5k/2.5k, Cycle: 10k/20k, Run: 5k/2.5k. Registration from 6.00pm, with the event starting at 7.00pm. Registration fees: €15 individuals/€20 teams. Cash prizes/Free BBQ for all entrants.  Also 5k Fun Run/Walk. Registration €5. All welcome. The starting point will be at the Thomas Street Car Park (Kingscourt Road) and the event will finish at the pedestrian crossing on Main St.  For further information, please contact Tony at 086 3993430.
Barbecue and DJ at the prize-giving lorry beside the old bank.
Poetry Evening at 8.00pm, in Murtagh's Auctioneering Rooms.
Play: 'The Sacred Hearts Right Hand Man', in the Bailie Hotel. Doors open at 9.00pm with the play commencing at 9.30pm. Admission €10.
Midnight Madness Sale:
Late night shopping around town with loads of stores participating.
Saturday, July 22nd: Soccer Skill 
11am to 4.00pm at the Community School Pitch. Under 10, Under 13 and Under 18's.
Teddy Bear Picnic at 2.00pm in Trinity Church Hall, Virginia Road.
Arts Workshop in the Library at 3.00pm.
Under 10 Football Blitz in St. Anne's Park at 4.30pm.
Walking Treasure Hunt at 4.30pm.
Car Treasure Hunt at 4.30pm.
DJ Gareth in the Marquee at 6.00pm.
Line Dancing in the Marquee at 8.00pm.
Jiving Competition at 9.00pm. Music by Noel Briody and Gerard Butler will be the competition judge. €500 Prize Money!!
Plenty of fun activities including, Skittles, Darts Football and Basketball Challenge!
Sunday, July 23rd:
Main Street will be closed to vehicular traffic from 11.00am to 6.00pm.
Family Fun Day. 
Admission €5, children Under 16 free!
Featuring: Pelican Bouncing Castles, Stevie Dee Disco Dome, Novelty Obstacle Course, Face Painting, Ducking Chair, Local Clubs Display, Craft Stalls, Wheel Barrow Race, Tyre Race, Bar Man's Race, Bale Race, Buskers. All vintage vehicles welcome for display— Cars, Tractors, Bikes and Lorries. There will be a prize for the best vintage vehicle.
Festival Finale Dance in the Hotel Bailie—Admission Free!
Good Luck and Best Wishes:
East Cavan Swim Club congratulate club members Katie Mulvey, Blackstep, Bailieborough and Kelsey Buckland Morris, Cormeen, Moynalty on qualifying for the National Division 2 Championship in the University of Limerick Sports Campus. Katie and Kelsey are competing on Friday next, 30th June in this prestigious competition. Club member Finn Longmore also qualified but is unavailable to compete. This is a great achievement for the swimmers and club and we wish them all the best.
Temporary Closure of Saint Anne's Church, Bailieborough
The re-decoration of the interior of St Anne's Church commenced on Monday last. The church will be closed for the next few weeks to facilitate the work. All going well the church should reopen again at the end of July.
The Community School Board of Management have kindly given permission to use the Assembly Hall In the Community School for Saturday evening and Sunday morning Masses which will be at the usual times of 7.00pm and 10.00am. Please use the Church car park as normal for these Masses.
We have also been given the use of the school oratory for Adoration of the Blessed Sacrament on Wednesday's from 10am until 6pm. (Please note the earlier finishing time).
The Community Centre will be used for weekday Masses beginning on Monday morning at 9.30am.
Baptisms on the 15th of July will be held in St. Anne's Church, Killann at 1.30pm. Hopefully the Baptisms on the 30th of July will be held here in Bailieborough but if there is a delay they will also be held in Killann at 12.30pm on that day.
In the event of funerals the other two churches in the parish, St. Anne's Church, Killann, and St. Patrick's Church, Shercock, will be available. St. Patrick's Church, Tierworker and St. Brigid's Church, Tunnyduff, will also be available to us when they are free.
Over the past few weeks work has continued on the Parish Centre and on the extension to the Sacristy. At present the electrical rewiring of the centre is taking place. Fr. Michael and the Bailieborough Church Area Finance Committee would like to apologise for any inconvenience the works may cause over the coming months. Thank you in advance for your patience and cooperation.
32 County Bale Challenge:
Active Agri Association and Grassmen concluded the '32 County Bale Challenge' after six days on the 3rd June 2017 in Butt, Co. Donegal. This challenge was held to raise awareness and financial support for two charities (Daisy Lodge – Cancer Fund for Children and Ronald McDonald House).
There will be a presentation of the money raised to date to both charities on Friday 30th June 2017 in the Bailie Hotel, Bailieborough, Co. Cavan starting at 9pm. There will be music and finger food – everybody welcome.
Bailieborough Tidy Towns:
We will continue the clean up every Tuesday at 7pm (for one hour only). Lots of help needed.  We would appreciate if business / home owners in the area would do a 'clean-up' also! Thank you.
Bailieboro' Church of Ireland Annual BBQ: 
The Bailieboro' Church of Ireland Annual BBQ takes place on Saturday next, 1st July, from 5pm onwards in Bailieboro' Parish Church Hall. Everyone welcome, please come along and bring your friends. Everybody welcome.
PARISH PILGRIMAGE:
Thank you to all who took part in our parish pilgrimage. It was a very memorable occasion, blessed with fine weather, which helped all who participated to appreciate the beauty of our Parish and its rich Christian history going back over 1500 years.
Thank you also to the Pastoral Council for developing the idea and organising the event, to Patrick and Patricia Tierney who brought the water from the Holy Well to the road side, to Mary, Seamus and Loreto McCaffrey for organising refreshments at the top of Rebawn Hill and providing a beautiful setting for the Liturgy of the Word, to those who did the readings and prayers and to Peter Foster and Eithne McMahon who provided the musical accompaniment, to the local Red Cross who provided medical backup, the Killann Church stewards who guided and directed us all, the bus drivers who got us to the start on time, and to the large team of men and women who erected the marquee and provided the tea and biscuits after the Mass.  Well done to all.  If anyone has digital photographs of the event that they would like to share please email them to stannesbailieboro@gmail.com
Bailieborough Irish Red Cross—Annual Summer Tea Party:
The Bailieborough Red Cross 'Annual Summer Tea Party' will take place in the Bailie Hotel on Thursday, July 6th at 6.30pm. Come along for a cuppa, catch up with old friends and a dance or two! Cost is €5 per person. Please let Julie O'Brien know if you are attending at 087 234 6526 before Friday next, June 30th.
Bailieborough Men's Shed:
Members meet every Monday morning from 10am at the Beckscourt Centre. Members of the Shed are able to gather socially or work on meaningful projects at their own pace, in their own time and in the company of other men. The main objective is to advance the Health and Wellbeing of the participants. If you are interested, we would love to see you. Drop in next Monday or any Monday and say 'Hello'!
Bailieboro Celtic A.F.C.:
Senior pre-season training continues at the Vale Grounds. For further details, please call or text, 085 825 6347.
LEND A HAND:
'Lend a Hand' is for the elderly and vulnerable in the Bailieborough area. Just give us a call if you need a job done, or even just a chat. Phone Ann on 042 9694825.
Bailieborough Walking Group:
Wednesday: June 28th: Royal Canal Walk, Thomastown, Killucan. (A) Walk, 2+Hours (approx.). Leaving Bailieborough Library at 6.30pm. Meet at Main St, Delvin at 7.15pm. Walk commences at Thomastown at 7.30pm. All welcome.
Computers for Beginners:
Bailieborough Business Centre 5 Lessons to introduce you to the Internet/Email/On line Transactions/ and more. FREE of Charge. Come along and enjoy the friendly atmosphere at the Centre, meet new people and learn new skills. Call 042-969-4716.
Bailieborough School of Music: Lotto results for 24/06/17. #
Numbers Drawn; 2, 4, 9, 13.  No Jackpot Winner. Luck Dip (€25) Winners; Seamus Sheridan, Kells Rd; John Reilly, Stradone; AnnMarie Mulligan, Lurganaveele; Helena O'Reilly, Nolagh. Jackpot next week, €3,600.
Entries to 'Summer Draw', Des Gargan, Blackhills; Rita and James Farrelly, Dundragon; Madeline and Michael, Twinoaks; Micheal Gaskin.
Moybologue Historical Society:
If any people have any old photographs, especially pre-late-1980s photographs, taken in the old Moybologue Cemetery, or knows of anyone who has photographs, the members of the Society would be very interested to see them as we are trying to build a picture of the layout of the graveyard before the FAS led restoration works in the late 1980s. We are interested in the locations of grave mounds in the graveyard, where digging down wasn't possible, so clay was piled up on a shallow grave. Any information would be gratefully received.
Baptism Dates in St. Annes for July, August and September 2017:
The following are the available dates for Baptisms in St. Anne's Church–July 15th (Saturday at 1.30pm in St. Anne's Church, Killann), July 30th (Sunday, 12.30pm), August 12th (Saturday, 1.30pm), August 20th (Sunday, 12.30pm), September 2nd (Saturday, 1.30pm) and September 10th (Sunday, 12.30pm).
Summer Camp:
Tanagh Outdoor Education and Training Centre would like to invite anyone between the ages of 9-16 years to participate in our Outdoor Adventure Summer Camp. The camps will run daily for one week Monday to Friday on the 17th July-21st July, 9.45am-4.30pm Monday -Thursday and on Fridays 2.30pm. We provide FREE bus service from Bailieborough Library. Contact Philomena on 049-5552988 for more information.
Bailieborough Library: Everyday Irish – Tuesday evenings 3pm to 5pm
Beginner Conversational Irish Class for Adults who would like to learn the basics.
Ipads with Social Media for Beginners –   Wednesday afternoons 2.15pm-4pm. This course will help those wanting to get to grips with Social Media using IPADs.  (IPADS are provided). Contact:042 9665779 or
email: fburke@cavancoco.ie
Bailieborough Library Parent, Baby and Toddler Group has proven to be a vital life line for all stay-at-home parents who may be new to the area and wish to get out of the house and make new friends. There is a huge range of toys for children to play with, while parents can enjoy a cup of tea and chat.
The group meets at the Library Arts space every Wednesday at 10.30am-12pm. Why not join their Facebook Group and keep up to date with news and events.
Citizens Information every Tuesday 1.30pm-2.30pm on a first come first served basis; Craft Group every Friday 10.30am-1pm; Book Club 6pm-7pm last Thursday of every month; Lit Lab writers group every second Tuesday. Contact 042 9665779 for details on any of the above.
Feile Weekend: Fèile 2017 – What an experience!!!
Last weekend Bailieborough Shamrocks GAA Club had the pleasure of hosting Carrickedmond Under 14 girls (Longford ) and South London Under 14 Boys. What a weekend we all had in St Anne's Park, Friday, Saturday and Sunday. All parents got behind the club and made mountains and mountains of sandwiches and cakes etc and no one went hungry over the 3 days. All players and supporters, mentors, referees and umpires were well fed during our 3 days of hosting even on Saturday and Sunday when we catered for 8 teams on both these days. We can't thank these parents enough for all their efforts. To the host families we as a club are deeply indebted to you all for your kindness in offering your homes to the travelling boys and girls from South London and Carrickedmond. The feedback we got from all the young players and mentors is that you couldn't have done any more for them, you gave them a warm welcome, fed them as much as they wanted and for the South London Boys ye let them have long long showers!!!!! We had a disco and BBQ on the Saturday night in the Community Centre and we must thank Fr Router for giving us the hall and our Chefs Karl Daly and Paul Coleman for keeping everyone fed with hotdogs and burgers galore. An awful lot of work went into planning this weekend over many months and we must say a special word of thanks to our Fèile Officers Brian Keegan and Lynda Clarke. One person who deserves a huge huge thank you and a special mention is Orla O' Sullivan our Child Protection Officer who had the job of making sure all families were properly Garda Vetted and who went about this tough job nice and quietly and without any fuss. Orla on behalf of the club thank you very very much for all the time and effort you put in. Other people who worked away quietly behind the scenes and who ensured our pitch and facilities were in pristine condition were Pat Argue and Ollie Clerkin who ensured the pitches were cut and lined out perfectly. Our Chairman Paddy McDonald and PRO Gavin Mackey along with Rita Clarke and Tony O' Reilly erected all the signage and bunting and flags and tidied up the facilities in the week leading up to Fèile, again thank you for all your efforts. Also a huge thank you to all who done umpires and linesman over the 3 days, again this was vital for the smooth running of the matches so thank you to the men and women who done these jobs. A massive thank you goes out to the Shamrock ladies who fed 8teams and supporter today (Sunday) in the park. Nobody, player or supporter went home hungry. It was much appreciated.
For all the people who helped out in the shop we thank you all and if I have left out anyone I apologise in advance, it was a huge collective effort from our Club Members, Supporters and Hosting Families.
On the pitch our Guest Carrickedmond made it to the Sunday Semi Finals and our other Guests South London went and won the Division 2 Cup in Clones. This is an outstanding achievement from a hugely impressive team of young boys. They were a pleasure to host as were Carrickedmond. We really hope that these boys and girls will have made lifelong friends with some of our Shamrocks Boys and Girls. Our Under 14 Boys under Kevin McIntyre, Andy Maguire, Kevin O'Sullivan and Tony O' Reilly were the only Cavan Team to make the Quarter Final of any of the Cup Competitions. We lost a group game to South London our guests and then lost our Quarter Final to St Gabriel's of Galway. The 2 teams that beat us then went on to play each other in the Final. Our Under 14 Girls under the Guidance of Paul Coleman and Michael Clinch got to the Shield Quarter Final were they were defeated by Cornafean. Again a huge thanks to both management teams and the under 14 boys and girls players and we hope that you all enjoyed the experience of Fèile 2017.
Message from our Ladies Chairman- Karl Daly.
I would like to thank Mags Gregory, Teresa Reilly, Ann Farrell, Patricia McGuirk, Lynda Clarke, Louise Daly, Rita Clarke and Orla O'Sullivan for a fantastic display of teamwork in catering for 8 football teams, mentors, Feile officials, family, supporters, not to mention referees and umpires! An incredible display of logistics and all with a smile and a quick chat. Rest assured that your efforts did not go unnoticed and every person that I talked to were singing you're praises. I as chairman of the Bailieborough Shamrock LADIES GFC am so proud of you all as you should be with yourselves. We done our club proud today ladies and gents, thank you. Karl.
East Cavan Gaels GAA Club – Hurling News 26th June 2017
Under 6/8/10; This week sees the last of the training for our U6/8s in Kingscourt and Bailieborough as they now take a well-earned break. We will likely train indoors again as the forecast is not great. U10s will have games/blitzes throughout the summer in the place of training.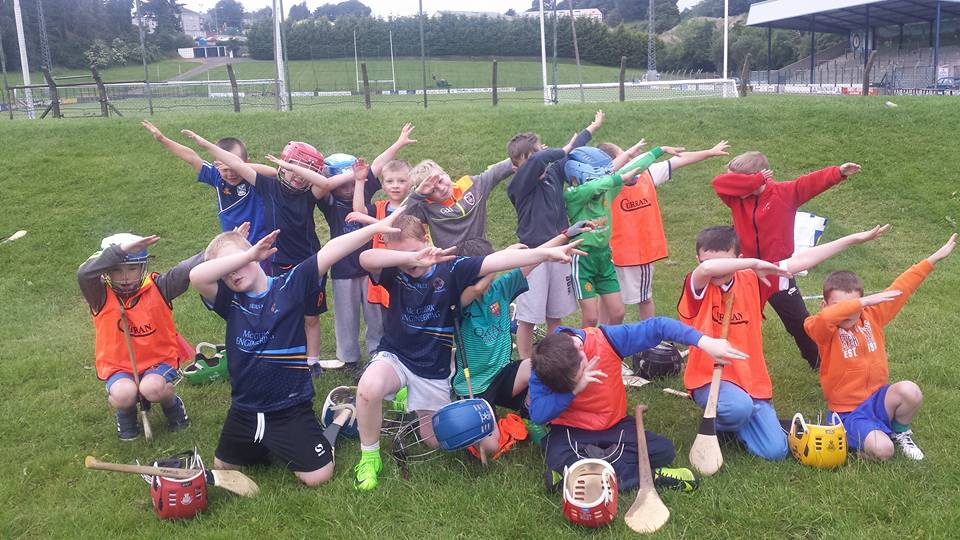 Kingscourt U6/8 Thursday group dabbers!
Bailieborough Friday U6/8/10 group dabbers!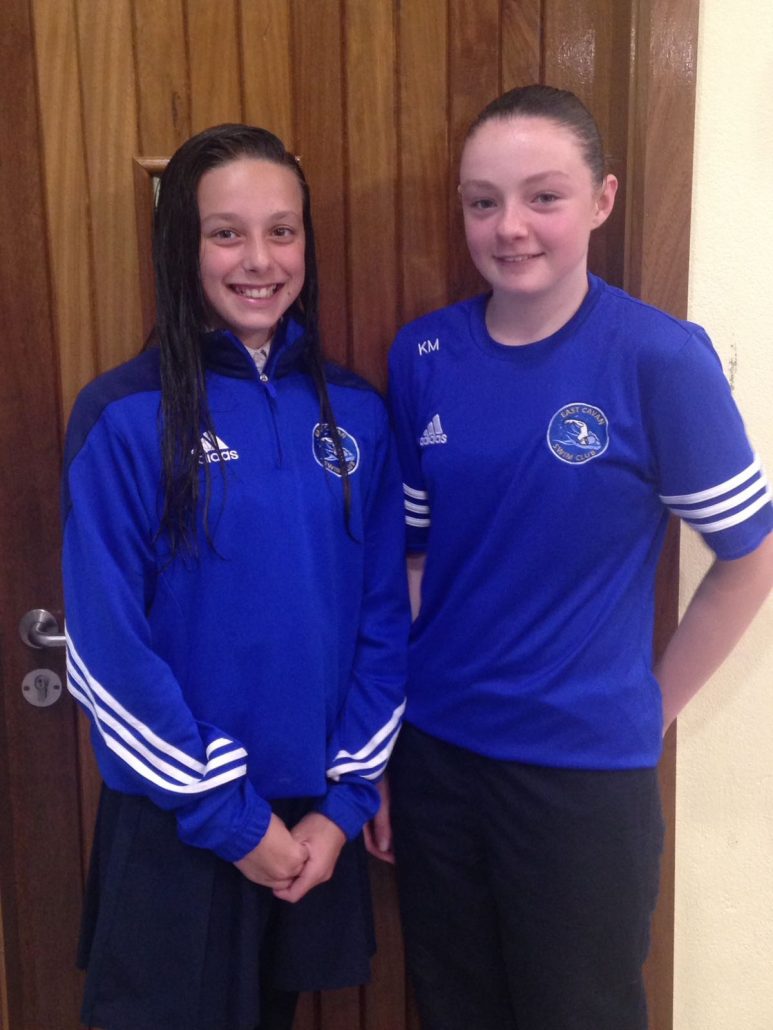 Under 12; Training on Monday 6.30 in Kingscourt. Next round of Monaghan league on 10th July.
Under 14; No games this week.
Under 16; Monaghan league at home in Kingscourt on Monday v Cootehill at 7.30.
Adult Hurling; We are aiming to have our first session around mid-July in preparation for 2018 season.
Feile na nÓG; Well done to all our local football clubs as they hosted Feile this past weekend. All the grounds looked in fantastic condition. Well done to all involved.
Hurling training times and venues;
Kingscourt group;
Under 6/8/10; Thursday 6.45-7.45 in the centre.
Bailieborough group U6/8/10; Friday 6 and 7pm indoors for the last time.
U14; U14 training at BCS pitch Wednesday 7pm.
Players will receive a text.
For all info on these age groups then please contact Kathryn 087 244 1371.
The week ahead;
Monday; U12s training in Kingscourt.
Tuesday;
Wednesday; U14 and U16 training at BCS pitch 7pm.
Thursday; Kingscourt Group U6/8 in Community Centre 6.45-7.45 tbc.
Friday; Bailieborough 6 and 7pm likely indoors.
Midweek updates on our Facebook page- East Cavan Gaels Hurling.
Bailieborough Cancer Comfort Ltd:
The Bailieborough Cancer Comfort Ltd Committee is available to help cancer patients or their families. Free Taxi service available. For further information contact: Michael Cullen 087 154 2447 or Edel Fox 086 1004030.
CITIZENS INFORMATION:
Co. Cavan Citizens Information Outreach Service in Bailieboro (The Library) on Tuesdays, from 1.30pm – 2.30pm. This is a weekly service.  Any enquiries 076 1075200.
Alcoholics Anonymous:
Local meetings of Alcoholics Anonymous are held in: The Health Centre, Kells Road on Wednesdays at 8.30pm.
http://bailieborough.com/wp-content/uploads/2015/09/bborocomlogo2015-300x130.png
0
0
Lee McDonnell
http://bailieborough.com/wp-content/uploads/2015/09/bborocomlogo2015-300x130.png
Lee McDonnell
2017-06-28 15:09:46
2017-06-28 15:09:46
Bailieborough News. June 26th 2017 Matthew J. Cullen.