Bailieborough News. October 27th 2016.  Matthew J. Cullen
Bailieborough Tidy Towns Group—Moving Forward
Bailieborough Tidy Towns Group met and a new Bailieborough Tidy Town's Committee has been formed.
Chairperson: Seamus Rahill, Vice Chairperson: Malcolm Gargan.  Secretary; Bernie Flynn. Assistant Secretary: Larry Flynn
Treasurer; Rose McCabe, Assistant Treasurer: Liam Farrell.
Next Meeting to be held in the Bailie Hotel on Tuesday, November 1st at 8pm. All volunteers and anyone interested in keeping our town tidy please come along.
OCTOBER – MONTH OF THE ROSARY
The Rosary will be said for the remainder of the month of October at the Grotto on the Virginia road at 7.30pm every evening except Saturdays. Everyone welcome to come and pray for all intentions.
Dates for next year: CONFIRMATION: The sacrament of Confirmation will be administered next year on Saturday March 11th at 12pm in St. Anne's Church, Bailieborough.
FIRST COMMUNION: The children in 2nd Class in St. Anne's N.S. and The Model School will receive their First Communion on Saturday 13th May at 11am and the children in St. Felim's N.S. will receive for the first time on Saturday 20th May also at 11am.  Both Masses take place in St. Anne's Church, Bailieborough.
Baptism Dates in St. Annes for November 2016 and December 2016
The following are the available dates for Baptisms in St. Anne's Church for November and December –November 26th (Saturday 1.30pm), December 11th (Sunday 12.30pm), December 17th (Saturday 1.30pm).
Paper Craft Workshop
Paper Craft Workshop at the Library on Wednesday next, November 2nd from 2.30pm-4.30pm for all children aged 7-12 years. Booking essential at 042 9665779 at €5 per child. Places are limited.
Bailieboro Parish Church Funds—Fundraiser—presents CONAL GALLEN
Irish comedian and singer, Conal Gallen will be coming to perform in the Bailie Hotel on Friday 18th November 2016 at 8:30pm. Funds raised will go towards Bailieborough Parish Church. Tickets are available from vestry members or from reception in the Bailie. Come along for an evening of fun! Admission €25.
Deepest Sympathy
Deepest Sympathy is extended to son Mervyn, daughter in-law Susan, grandchildren Michael, Mervyn and India, sisters Evelyn and Lil, brothers-in-law, sisters-in-law, nephews, nieces and extended family and friends on the death of Mervyn's father Raymond Lloyd, Curkish and late of Main Street, Bailieborough,  who passed away at Fairlawns Nursing Home, on Tuesday, October 11th, 2016.  For many years, Raymond was one of the town's best known and liked businessmen who ran 'McElwaines Hardware' on Main St. along with his late wife Pearl. Raymond always had a welcoming smile and was never too busy to stop and have a friendly chat with all of his many customers. Raymond was also a very well-known and respected member of the Bailieborough Branch of the Irish Red Cross to whom he gave over 50 years of committed service. In Raymond's passing, Bailieborough has lost another one of its cherished and admired people. Raymond's Funeral Service took place in Bailieborough Parish Church on Friday afternoon, October 14th following which his remains were laid to rest in the adjoining cemetery.
Deepest Sympathy is extended to the relatives and friends of Marjorie Fitzgerald (née Coote), Virginia Road, Bailieborough (wife of the late Dessie) and St Joseph's Nursing Home, Virginia, Co. Cavan who died on Friday, October 14th. Marjorie's Funeral Service took place in Bailieborough Parish Church on Sunday, October 16th with interment in the adjoining cemetry
Classes and Services at Bailieborough Business Centre
 Safe Pass Course  Due to take place in the Bailieborough Business Centre  Friday November 4th 2016   8.00am -5.00pm
€100 To register Contact 042 9694716
Spaces available for Information and Technology QQI Level 4. A 40-week full time course covering Communications, Computer Applications, Digital Media, IT Skills, Maths, Work Experience, Personal Effectiveness and Workplace Safety. Call: 042-969-4716 / 049-433-1494 for details.
Internet Safety for Parents. A 2 hour session for parents, guiding you through the various Apps and Social Media sites that children are accessing. Call 042-969-4716.
A4 Colour Copying and Printing available at Bailieborough Business Centre.
LAKELANDS ARCH CLUB – SOCIAL CLUB FOR PEOPLE WITH SPECIAL NEEDS
All ages welcome.  Dates for your diary: Tonight, Wednesday, 26th October, Wednesday 30th   November, from 7-8pm (Juniors U16), 7-9pm (Seniors) in Bailieborough Business Development Building, Shercock Road.  Find us on Facebook.  Lakelands Arch Club. Email:  lakelandsarchclub@eircom.net
BAILIEBOROUGH COMMUNITY DEVELOPMENT
 The Celtic Tenors and Guests including Deirdre Shannon of Celtic Woman, Bailieborough Community School Choir, Hard Times Chorus and Bailieborough Community Choir will be performing for 1 night only at Killinkere Leisure Centre, Virginia on Saturday 12th November. This promises to be a musical spectacular for all the family to enjoy. Tickets cost €20 each and all profits are being donated to Community School ASD Unit, Castle Lake Development Project, Christmas Lights Fund. For more information on your local stockist please call: 042-969-4716 by text: 086-794-9739, visit www.bailieborough.com/events or on Facebook at Bailieborough Development Association. Come and join us for this wonderful and worthwhile event.
Bailieborough School of Music
To mark the launch of our new weekly Lotto, there will be an evening of 'Open Band Rehearsals' in the Community School on Friday, November 4th. Junior Band from 6-7pm, Senior from 7-8pm. Refreshments will be served and we promise some treats for the little ones. All families, friends – everyone welcome.
Congratulations and Well Done
Congratulations and Well Done to local girl, Leanne Kiernan, who was a member of the Republic of Ireland Women's Under 19 squad that took part in the European Under 19 qualifiers in Skopje last week. In the first game against Macedonia, Leanne scored 4 goals in what turned out to be a comprehensive 10—0 win for the Republic. In the girls second game against Wales, Leanne scored both goals in a two nil win. Leanne played the full game on Sunday against favourites Italy and although she did not score, she played a full part in a noteworthy 2—0 win for the Republic. These results ensure that the team qualifies for the Elite Round of qualifying for the UEFA European Championships due to be held early next year. Well done Leanne, you have made your home town and country proud of you!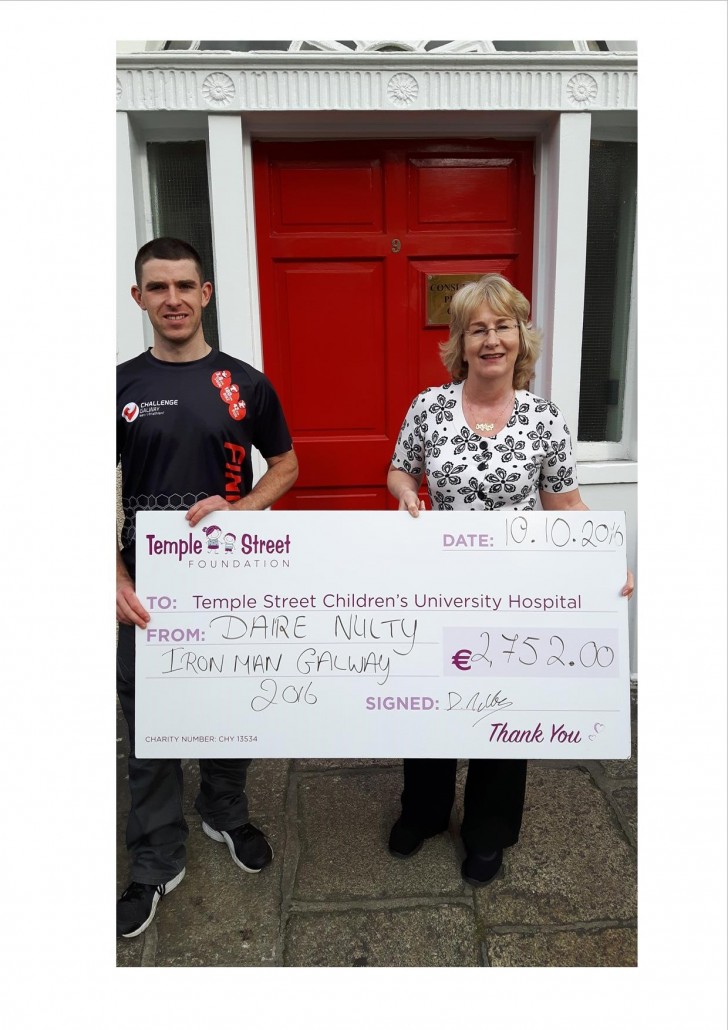 Picture shows Daire Nulty presenting cheque to Temple Street Hospital following his Ironman challenge in Galway in June. Daire would like to thank everyone who gave donations for this worthy cause.
Daire is the son of Martina and Martin Nulty of Derrydamph, Bailieborough.
Mountainlodge Tractor Run
The proceeds of the recent very successful tractor run will be presented to Multiple Sclerosis Cavan Branch at a social in McCabe's, Mountainlodge on this Saturday, 29th October. Participants on the run had come from the Bailieborough / Cootehill / Laragh area with over 160 vehicles entered. There will be music, refreshments and spot prizes.
At the same event the draw for the 1965 Vintage Massey 135 will take place. This will be the culmination of the summer fund raising effort by Norman Wilson to benefit cancer charities including the Irish Cancer Society Cancer Research Programme, Cavan/Monaghan Palliative Care, Oncology Unit Cavan General and Cootehill cancer Support.
Walk, Jog Or Run
…. Exercising Is FUN! Every Monday and Wednesday evenings at 8pm join us at Bailieborough Community Centre! All welcome—no matter what your fitness levels are!. Ok folks, join us to run, jog or walk and most importantly tea, biscuits, fruit and chat afterwards.
Library
Parent, Baby and Toddler group: Weekly meeting at Bailieborough Library.
Bailieborough Library Parent, Baby and Toddler Group has proven to be a vital life line for all stay-at-home parents who may be new to the area and wish to get out of the house and make new friends. There is a huge range of toys for children to play with, while parents can enjoy a cup of tea and chat.
The group meets at the Library Arts space every Wednesday at 10.30am-12pm. Why not join their Facebook Group and keep up to date with news and events.
Citizens Information every Tuesday 1.30pm-2.30pm on a first come first served basis;
Craft Group every Friday 10.30am-1pm;
Book Club 6pm-7pm last Thursday of every month;
Lit Lab writers group every second Tuesday. Contact 042 9665779 for details on any of the above.
Cavan Camogie Board
 In association with Cavan Sports Partnership
Chipped 5k and 10k RUN on Bank Holiday Monday, 31st October at 1pm.
Starting at the back of – Kingspan Breffni Park. U-16″s are free (no chip).
Over 16″s and Adults €15 (chipped).
Register @ www.coretiming.com or on the day. Family Fun Day / Refreshments. Prizes for those looking most 'SPOOKTACULAR' both adults and kids.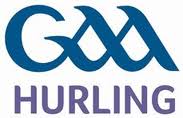 East Cavan Gaels GAA Club – Hurling News 24th October 2016
Under 6/8/10; Indoor hurling is now up and running in both Kingscourt on Thursdays and Bailieborough on Fridays with the new Under 10/11 session on the astro at the Vale on Sunday mornings. Training times below. New players always very welcome from the entire region. This is the perfect time to try hurling with us as we have lots of new players joining. We have indoor hurling all the way to May 2017! Monster blitzes coming up in November.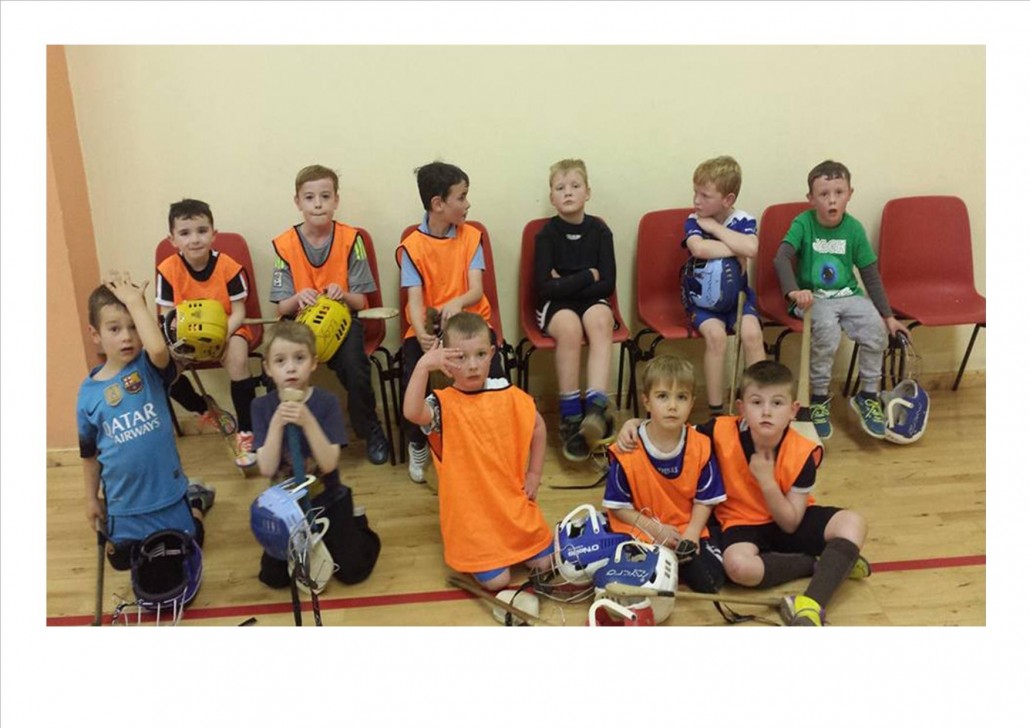 Above; Kingscourt group U6/8s.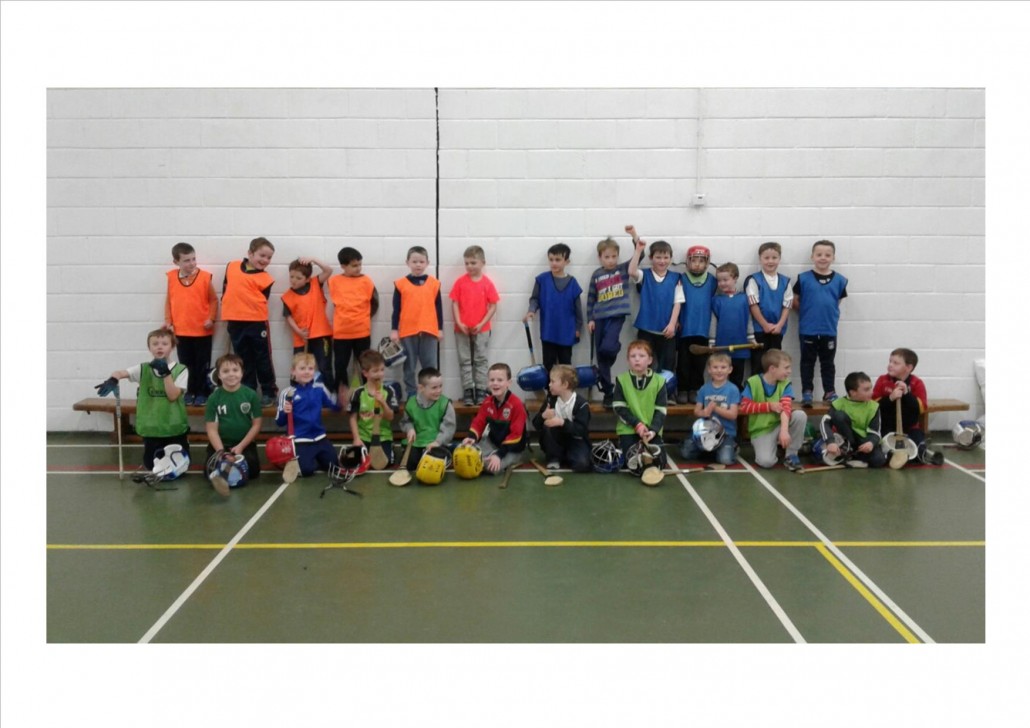 Above; Bailieborough/Shercock/Knockbride/Killinkere U6/8s.
Under 12/14; Our under 14s went down to a very large St.Feilims squad in the Championship Shield Final on Wednesday last. Some good performances from our boys a lot of whom are still only U12.
The U13 competition will begin soon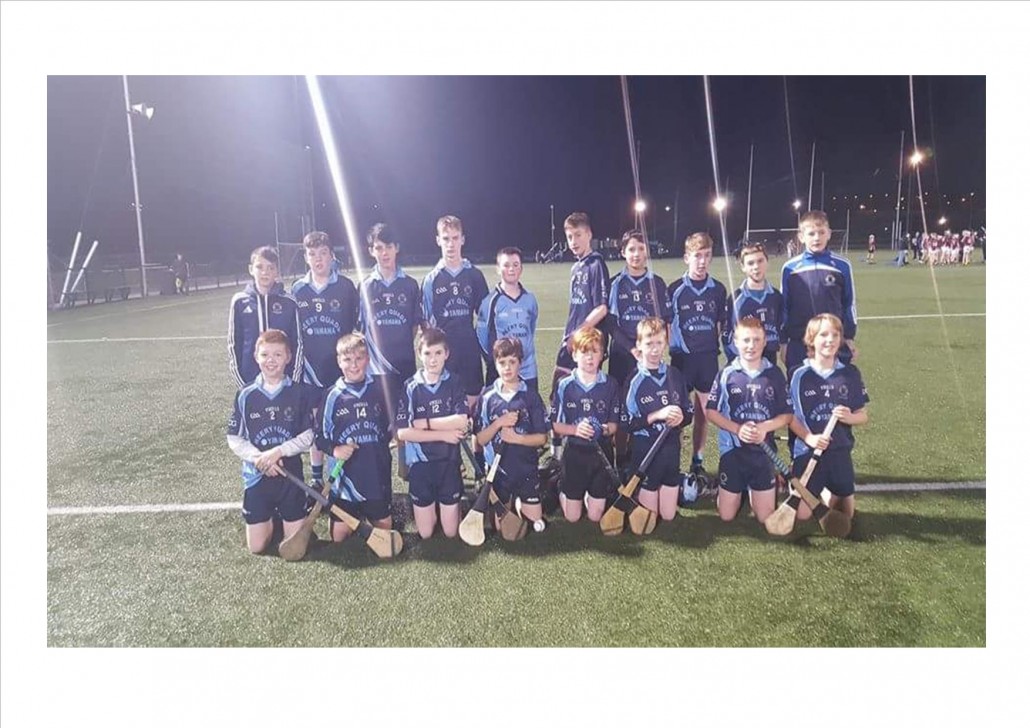 Above; Our U14s who gave a good performance on Wednesday last.
Under 16/18; Our Minors gave a very positive first half display against Cootehill in the Championship on Saturday last but it wasn't enough to deny the champions. Injuries and studies robbed us of what would have been a fuller squad but the lads who played cannot be faulted for their efforts.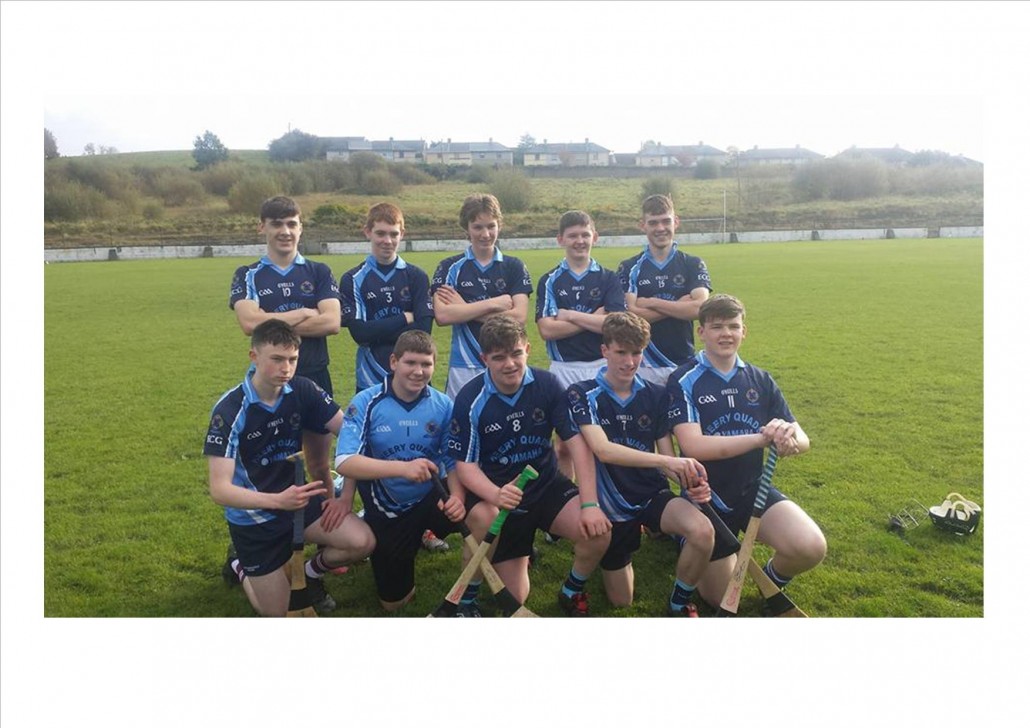 Above; Saturdays Minors in Cootehill.
Hurling training times and venues;
Under 6/8; Kingscourt group;Thursday 6.45-8pm for U6/8 only in the Community Centre. €3 each and bring water bottle. Under 10s train on Sunday at the Vale.
Bailieborough group U6/8;Friday at the Bailieborough Community School Sports Hall. U6/8 from 6-7. €3 each and bring the water bottle. Under 10s train on Sunday at the Vale.
For all U8/10 information contact Willie Gaughan 086 164 9280.
Under 10/11; Sunday morning 10-11am on the astro at the Vale for all players 9,10 and 11. Moulded studs only please. €3 each and please bring water. All players to be there for 9.55.
Under 12/14/16/18;
Training for all ages from Under 12 to Under 18 will be on weekends till the end of the season. Players will receive a text. For all U12-U18 information contact Kathryn O'Flynn 087 244 1371.
Bailieborough Cancer Comfort Ltd
The Bailieborough Cancer Comfort Ltd Committee is available to help cancer patients or their families. Free Taxi service available. For further information contact: Michael Cullen 087 154 2447 or Edel Fox 086 1004030.
Alcoholics Anonymous
Local meetings of Alcoholics Anonymous are held in: The Health Centre, Kells Road on Wednesdays at 8.30pm.
The Samaritans
The Samaritans have a new Freephone number: 116 123 for people who are struggling to cope. The line is open and free 24 hours a day, 365 days of the year.
If any readers have items of interest to be included in the Bailieborough News, (Obituaries, News Items, Sports, etc…), please e-mail: mattie42@eircom.net or call 042 9666200.
http://bailieborough.com/wp-content/uploads/2015/09/bborocomlogo2015-300x130.png
0
0
Colette
http://bailieborough.com/wp-content/uploads/2015/09/bborocomlogo2015-300x130.png
Colette
2016-10-28 09:09:05
2016-10-28 12:57:14
Bailieborough News. October 27th 2016