Bailieborough News. May 25th  2017 Matthew J. Cullen.
Summer Recital: School of Music
The Bailieborough School of Music Senior and Junior Bands will perform an open-air 'Summer Recital' on the Market Square next Friday evening, May 26th at 7pm, weather permitting.
If weather does not allow for outdoors, the performance will be in the Community School. Everyone welcome.
Bailieborough School of Music
Lotto results for 13/05/17.  Numbers Drawn; 5, 20, 21, 23.  No Jackpot Winner. Luck Dip (€25) Winners, Anji Pidgeon, Leitrim; Brendan & Collette Gavin, Rakeevan; Killian Byrne, Leiter; Claire Fitzsimons, Highfield. Jackpot next week, €3,000.
Entries to 'Summer Draw', Margo Gormley, Beckscourt; Gary Daly, Lisnalee; David Kearns,  Corner Manor; Sean Keane, Lisball.
Lotto results for 20/05/17.  Numbers Drawn; 8, 16, 18, 22.  No Jackpot Winner. Luck Dip (€25) Winners, Margaret & Liam Fay, Galbolie; Stephen Carolan, Crossmakeelan; Michael Clarke, Dunena; Heather Gibson, Lisball. Jackpot next week, €3,100.
Entries to 'Summer Draw', Aisling Dunne, Carngarve; Micheal Monaghan, Lisnalee; Brian Farrell, Tunnyduff; Mary Renihan.
First Communion
The children in 2nd class in St. Felim's N.S., The Vale received their First Communion on Saturday last in St. Annes Church. Congratulations to the following children: Liam Brady, Lucas Briody, Keely Cadden, Senan Cadden, Grace Clarke, Lucy Clarke, Reece Clarke, Aoife Coleman, Kyle Cundelan, Rhys Englishby, Niall Keegan, Sean Lynch, Eadaoin Lynch, Evan McCormack, Kim McCourt, Tyler McCullagh, Gary McGuinness, Rory McIntyre, Ronan Monaghan, Lian Moore, Dylan Mulligan, James Mulligan, Jasmine O'Neill, Matas Pilipavicius, Niamh Redmond, Oisín Sheridan and Katie Smith.
Mass for the Sick 
To coincide with the Kilmore Diocesan Pilgrimage to Lourdes, a special Mass for the Sick will take place in St. Annes Church, Bailieborough on Wednesday next, May 31st at 7.00pm. The Sacrament of the Sick will be administered during the Mass to those who feel the need of its grace at this time.
Public Meeting on the 'River Basin Management Plan': The streams, rivers and lakes of Cavan will be discussed in the context of the draft River Basin Management Plan for Ireland 2018 – 2021 at a public meeting in the following location: The Bailie Hotel, Bailieborough on Tuesday, June 6th from 7.30pm to 8.30pm.
If you have an interest in water quality, angling, heritage, biodiversity, tourism or recreational use of your local waters then this is an opportunity to have a say into how they are managed.
Your local Community Water Officer for County Cavan will present this information and explain how you can influence decisions and projects on the waters of your local area. For more information phone 0761 065 262 or email info@lawco.ie
For information on water quality in your area or to find out what local communities are doing around Ireland, check out www.catchments.ie and sign up for the Catchments Newsletter.
Bailieborough Tidy Towns: We will continue the clean up every Tuesday at 7pm (for one hour only). Lots of help needed.  We would appreciate if business / home owners in the area would do a 'clean-up' also!  Thank you.
Abuse of the Skip in St. Anne's Cemetery: Domestic waste was dumped in the skip at the Cemetery recently. The Clergy of the Parish ask people to refrain from using the skip for their personal waste—it is for Cemetery use only!
Congratulations and Well Done: Congratulations to the U14, U16 and Minor Cavan girls' teams who became Ulster Champions over the weekend. Special mention for local girls Janelle McCabe and Niamh Keenaghan (U16) and Aislinn Keenaghan and Abbi Connor (U14) from Knockbride GFC and Bailieborough Shamrocks ladies, Emma Ryan and Megan McCullagh and well done to the U16 coach Francis Clarke.  Well done to everyone involved.
LEND A HAND: 'Lend a Hand' is for the elderly and vulnerable in the Bailieborough area. Just give us a call if you need a job done, or even just a chat. Phone Ann on 042 9694825.
Charity Walk/Run: A Charity Walk/Run in memory of Ann Clerkin, Curkish, will take place on Saturday next, May 27th commencing at 11am, from the BDA Centre, Shercock Road. Funds raised will be donated to the Bailieborough Cancer Comfort Fund, Bailieborough Mental Health Association and the Multi-Sensory Room, in Bailieborough Community School. Donations voluntary on the day and all are most welcome.
Hardtimes Chorus: 'Hardtimes Chorus' have started work on their New Autumn Show.  Rehearsals take place on Wednesday evenings at 8pm sharp in St Anne's Church, Bailieborough. New members are most welcome.
Bailieborough Walking Group: Wednesday, May 24th: Dun A Ri, Kingscourt. Easy walk—1 hour, Medium Walk—1 hour 30mins. Leaving Bailieborough Library at 6.50pm. Walks commence at Cabra N.S. entrance to Dun a RI Forest Park, Shercock Road at 7.15pm.
Wednesday, May 31st: Corraneary/Maudabawn: (A) Walk 2+ Hours (approx.), (M) Walk 1 Hour. Leaving Bailieborough Library at 6.50pm. Walks commence at Corraneary Presbyterian Church Car Park at 7.15pm.
Directions: From Canningstown driving towards Shercock—turn left at the crossroads 2.7 kilometres from Canningstown. Drive a further 1 kilometre. All welcome.
May is Mary's Month
The Rosary will be recited at the Grotto on the Virginia Road every evening during the month of May at 7.30pm. No Rosary on Saturdays. Everyone welcome to offer prayer for the sick of our Parish as well as any private intention.
Bailieborough Social Day Group
The next 'get-together' of the Bailieborough Social Day Group will take place on Wednesday, May 24th from 2.30pm to 4.30pm in the Community Centre. All members are requested to attend and new members always very welcome.
"Canningstown Defibrillator Fundraiser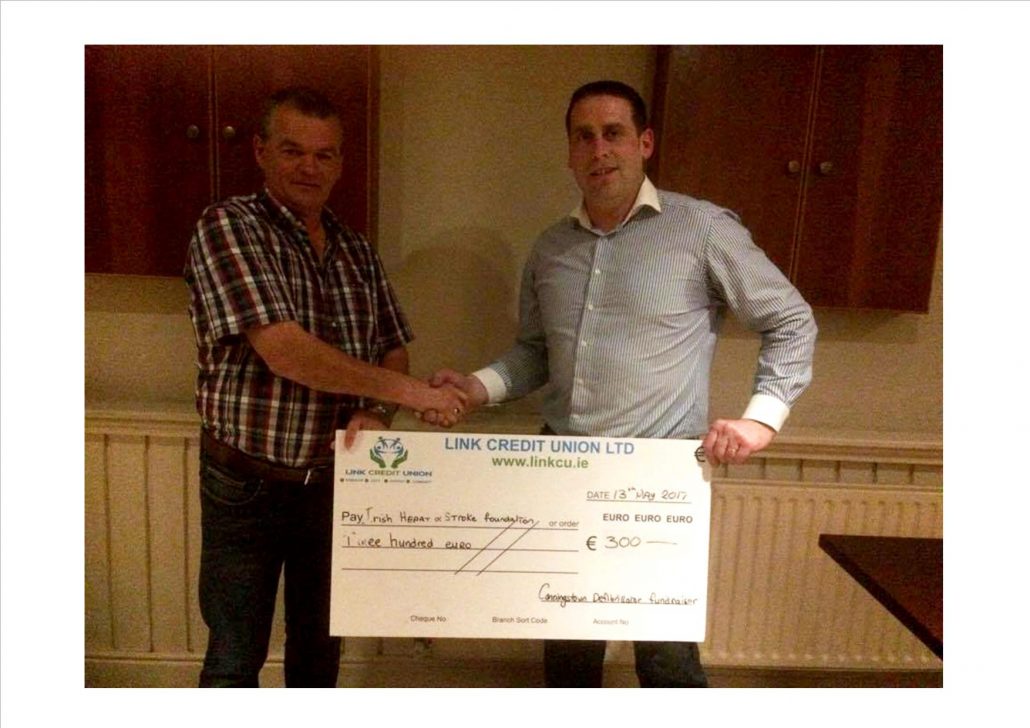 "Canningstown Defibrillator Fundraiser was held in The Bridge Tavern, Canningstown on Saturday the 13th of May. A donation of €300 was made to the Irish Heart and Stroke Foundation. Sean Lee (right) makes presentation to Seamus McCabe (left)."
Bailieborough Mid-Summer Festival
A new committee has been formed to bring back a Festival to Bailieborough. The last Festival took place in 2014, which helped promote our town and community! This year's Festival will take place between July 21st and July 23rd and will include sports, entertainment and family fun! Any ideas or if anybody would like to help out, please contact any committee member—Aiden Clarke or Kieran Donohoe.  Keep an eye out for updates of schedule and looking forward to your support.
Computers for Beginners – Bailieborough Business Centre 5 Lessons to introduce you to the Internet/Email/On line Transactions/ and more. FREE of Charge. Come along and enjoy the friendly atmosphere at the Centre, meet new people and learn new skills. Call 042-969-4716.
Vintage Tractor Run
There will be a Vintage Tractor Run in Memory of
Joe Connolly on Sunday 28th of May, leaving at 12 Noon from Fox's Pub, Main Street, Bailieborough, to return at 4pm approx.!
All models of vintage tractors and cars welcome!
All proceeds will go to Bailieborough Cancer Care and Cavan Palliative Care.
For more information please contact Enda on 087 4673282/ Freddie 087 8978999.
New AED Location: Following successful training of the Tierworker Community Defibrillator Group, the new AED is located on the wall outside The Royal Breffni.
Mindfulness Course
Introduction to Mindfulness as a form of self-care: the purpose of Mindfulness: learn how to use Mindfulness as a rewarding life skill in your own life and alternative forms of Mindfulness will take place at the Bexcourt Centre on Thursday, June 8th from 10.30am to 12.30pm. Free class. For booking and more information, please contact 049 433 6070.
Deepest Sympathy
Deepest Sympathy is extended to Tommy McEntee and family, Lisnalee on the recent death of Tommy's sister, Anna May Oldfield—nee McEntee and formerly of Nolagh—who died in England.
Deepest Sympathy is also extended to the family, relatives and friends of Ann Moran, (nee Smith) and formerly of Crossmakeelan, whose Funeral took place in Coventry, England last week.
Deepest Sympathy is extended to daughters, Joanne and Linda, sister Kathleen, brother Matthias, grandchildren, nieces, nephews, extended family circle, neighbours and friends on the death of Bridget Smith, Lakeview, Drumbannon, Bailieborough, who passed away peacefully, at Cavan General Hospital on Monday, May 15th. Bridget was pre-deceased by her daughter Miriam Caroline, some time ago. Bridget's Funeral Mass took place in St. Annes Church on Wednesday, May 17th and afterwards, Bridget's remains were laid to rest in St. Anne's Cemetery.
Bridge: Bridge takes place every Tuesday evening in the Hotel Bailie at 8.00pm. New members are always most welcome.
Baptism Dates in St. Annes for June and July 2017: The following are the available dates for Baptisms in St. Anne's Church–June 10th (Saturday, 1.30pm), June 25th (Sunday, 1.00pm), July 15th (Saturday at 1.30pm in St. Anne's Church, Killann) and July 30th (Sunday, 12.30pm). .
Bailieborough Library
Everyday Irish – Tuesday evenings 3pm to 5pm
Beginner Conversational Irish Class for Adults who would like to learn the basics.
Ipads with Social Media for Beginners –   Wednesday afternoons 2.15pm-4pm. This course will help those wanting to get to grips with Social Media using IPADs.  (IPADS are provided). Contact:042 9665779 or
email: fburke@cavancoco.ie
Bailieborough Library Parent, Baby and Toddler Group has proven to be a vital life line for all stay-at-home parents who may be new to the area and wish to get out of the house and make new friends. There is a huge range of toys for children to play with, while parents can enjoy a cup of tea and chat.
The group meets at the Library Arts space every Wednesday at 10.30am-12pm. Why not join their Facebook Group and keep up to date with news and events.
Citizens Information every Tuesday 1.30pm-2.30pm on a first come first served basis;
Craft Group every Friday 10.30am-1pm;
Book Club 6pm-7pm last Thursday of every month;
Lit Lab writers group every second Tuesday.
Contact 042 9665779 for details on any of the above.
East Cavan Gaels: Hurling Club: The East Cavan Gaels Hurling Club would like to sincerely thank all who made their 'Table Quiz'—held in 'The Square' on Friday night last—such an outstanding success. The funds raised will go towards the Club's various sides and in particular their Feile U14 side who will be heading to Carlow in June.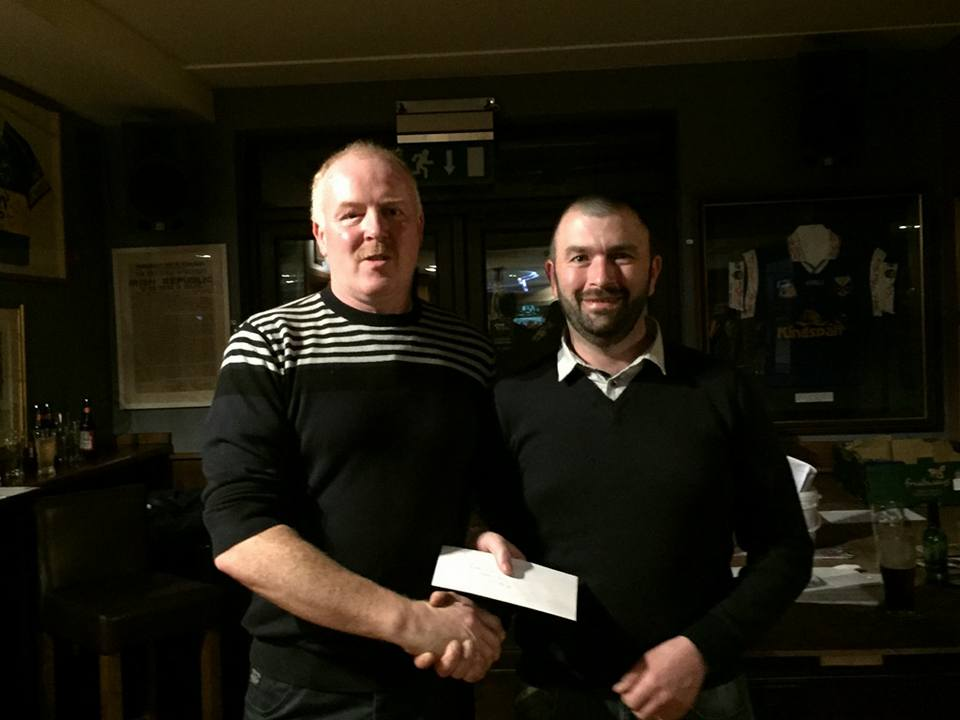 1st place; Team McEntee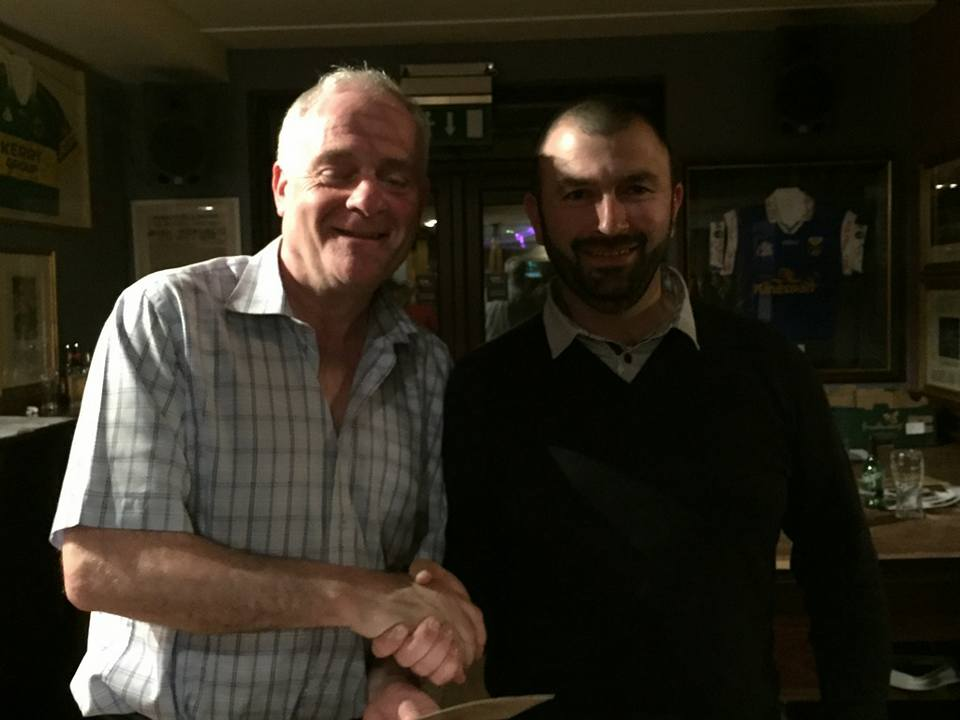 2nd place; Team Tierney 
Fundraising Table Quiz; What great support from the community!
What a great night we had at our first ever Table Quiz to raise funding for our various sides in particular our Feile U14 side heading to Carlow in June. A full house of competitors put the grey matter to the test with some superbly set, tough but fair, questions by Mark Argue and Caroline.
When the final tally was done it showed team McEntee, Tosh, Tara, Jason and Ann were popular winners followed closely by the Oliver Tierney/Pat Argue team. Both teams kindly donated their prizes back to the Club which was very generous of them.
Our raffle was a great success with all sections of the club putting the shoulder to the wheel to raise much needed funding.
1st prize: Lawn Mower: Mason Cooper.
2nd prize: Riverside Spa Voucher: Tara McCabe.
Bottle of Hennessy: Martina Byrne.
Bottle of Hennessy: Nicholas Comey.
Bottle of Hennessy: Hugh T O' Reilly.
Bottle of Whiskey: Toby Cundelan.
Bottle of Vodka:Tommy Brady.
2 bottles of wine: Mel Hutchinson.
These events don't get organised by themselves so we graciously thank the following for their hard work in making the event a success;
Nixys The Square Bar, Nixy, Noreen and the staff for all the preparation, help and for the food they provided for all – we very much appreciate the support.
Mark Argue and Caroline – who made our work very easy both on the night and in preparing answer sheet, score boards etc..
Thanks to people who helped on the night Ann, and Agnes.
Thanks to the people who sold and those who bought the raffle tickets.
Thanks to those who donated spot prizes – Elaine, Joan , Pat, Kathryn, The Lemon Tree and Riverside Spa.
And finally we want to thank all those who attended the quiz – it was a full house with a great atmosphere and an enjoyable night was had by all.
Many thanks from Kathryn, Pat and Willie and from all at East Cavan Gaels.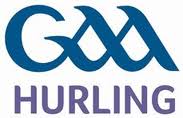 East Cavan Gaels GAA Club – Hurling News 22nd May 2017
Under 6/8/10; We will continue training and games through the month. Our next scheduled game for U10s is in Kells on Tuesday 30th May.
Under 12; The next round of the Monaghan Hurling League sees us take on new opposition in Truagh Gaels in Kingscourt on Monday evening at 6.45. All support very welcome.
Under 14; The lads had a good competitive game on Wednesday last v Castleblayney in Kingscourt but came out on the wrong side of a good game. We will now take on the same opposition in the league final. Date, time and venue tbc
Under 16; These lads play their first competitive game of the season in Kingscourt on Monday where they will take on Truagh Gaels in the Monaghan league at 8pm. Best of luck to all.
Adult Hurling; Will commence when the Leaving Cert is completed to give our boys the opportunity to join in.
County; The U17 Celtic Challenge squad went down to a talented Louth team on Wednesday but gave a good account of themselves. Next up is Meath Kings on Saturday next with the final regular round the following Wednesday against Longford. ECG men getting plenty of county experience. Well done lads.
Hurling training times and venues;
Kingscourt group; Under 6/8/10; Thursday 6.45-7.45 in the centre.
Bailieborough group U6/8/10; Friday weather permitting 6pm outside on school pitch.
Players will receive a text.
For all info on these age groups then please contact Kathryn 087 244 1371.
The week ahead;
Monday; U12&U16v Truagh Gaels at 6.45 and 8pm respectively.
Tuesday;
Wednesday;
Thursday; Kingscourt Group U6/8 in Community Centre 6.45-7.45.
Friday; Bailieborough U6/8s 6-7pm possibly outside on pitch.
Midweek updates on our Facebook page- East Cavan Gaels Hurling.
Summer Camps at Cormeen Sports Complex
The Regular 4 Day Camp runs from Monday 10th July to Thursday 13th July from 10am to 2pm. It's for Primary School Children and costs €40 per child; or €70 for 2 siblings. Booking Essential 086 7732649.
New for 2017 is 'Campa Spraoi an tSamhraidh' which is a 5 Day Irish Language Camp including a Day Trip with picnic. It runs from Monday 24th July to Friday 28th July from 10am-2:30pm and is for Children aged 7+. Cost is €50 per child and €90 for 2 siblings.  Booking Essential 086 7732649.
Also new for 2017 is STARCAMP which is a 5 Day camp with Acting, Singing, Dancing and TV. It runs from Tuesday, 8th August to Saturday 12th August from 9:30am – 2:30pm for children aged 4-12. It costs €90 per child and €160 for 2 siblings. Booking is Online ONLY at www.starcamp.ie
Finally a 2 day camp starts on 22nd August and should allow parents get 'back to school' ready. Again it's for Primary School Children and costs €20 per child; or €35 for 2 siblings, Booking Essential 086 7732649.
Bailieborough Cancer Comfort Ltd: The Bailieborough Cancer Comfort Ltd Committee is available to help cancer patients or their families. Free Taxi service available. For further information contact: Michael Cullen 087 154 2447 or Edel Fox 086 1004030.
CITIZENS INFORMATION: Co. Cavan Citizens Information Outreach Service in Bailieboro (The Library) on Tuesdays, from 1.30pm – 2.30pm. This is a weekly service.  Any enquiries 076 1075200.
Alcoholics Anonymous: Local meetings of Alcoholics Anonymous are held in: The Health Centre, Kells Road on Wednesdays at 8.30pm.
If any readers have items of interest to be included in the Bailieborough News, (Obituaries, News Items, Sports, etc…), please e-mail: mattie42@eircom.net or call 042 9666200.
http://bailieborough.com/wp-content/uploads/2015/09/bborocomlogo2015-300x130.png
0
0
Colette
http://bailieborough.com/wp-content/uploads/2015/09/bborocomlogo2015-300x130.png
Colette
2017-05-24 17:02:34
2017-05-24 17:02:34
Bailieborough News. May 25th