Bailieborough News. June 1st  2017 Matthew J. Cullen.
East Cavan Swimmer selected for Ulster
Aoife Moore, Bracklin, qualified for the Ulster Regional Swimming Squad for the 2016/2017 swim season and has been selected to swim for Ulster next weekend in the Leinster Division 1 Championships in the National Aquatic Centre, Dublin.  Aoife will be part of a 17 strong team of swimmers from all over Ulster – East Cavan Swim Club congratulate her on this achievement and wish her the best of luck.
ALZHEIMER TEA DAY
Many thanks to all those who supported the recently held Alzheimer Tea Day and to the Bailie Hotel for hosting it.
460 euro has been forwarded to the Society. Thank you all.
Mass for the Sick
To coincide with the Kilmore Diocesan Pilgrimage to Lourdes, a special Mass for the Sick will take place in St. Annes Church, Bailieborough on Wednesday, May 31st at 7.00pm. The Sacrament of the Sick will be administered during the Mass to those who feel the need of its grace at this time. A cup of tea will be served in the Children's room immediately afterwards.
WOULD YOU LIKE TO BE A VOLUNTEER AT THE WORLD MEETING OF FAMILIES 2018?  
The World Meeting of Families 2018 will attract thousands of Irish and International Pilgrims.  Organising it and seeing it through will only be possible with the help of generous volunteers who will put their love and talents to service.  Around 2,000 volunteers are required.  Applications to become volunteers are now being sought.  This will include a formal online application and Garda vetting process in line with safeguarding policies.  For further information, log on to www.worldmeeting2018.ie/volunteer or send an email to info@worldmeeting2018.ie with your name and telephone number.
Mass for Exam Students: A Youth Mass for those doing exams will take place on Sunday next, 4th June in St Brigid's Church, Knockbride East.
Baptism Dates in St. Annes for June,  July, August and September  2017: The following are the available dates for Baptisms in St. Anne's Church–June 10th (Saturday, 1.30pm), June 25th (Sunday, 1.00pm), July 15th (Saturday at 1.30pm in St. Anne's Church, Killann), July 30th (Sunday, 12.30pm),  August 12th (Saturday, 1.30pm), August 20th (Sunday, 12.30pm), September 2nd (Saturday, 1.30pm) and September 10th (Sunday, 12.30pm).
Cemetery Skip: Unfortunately due to the continued misuse of the skip, the skip will be removed and not replaced for the foreseeable future! People are asked to please take home their old flowers and wreaths.
Public Meeting on the 'River Basin Management Plan'
The streams, rivers and lakes of Cavan will be discussed in the context of the draft River Basin Management Plan for Ireland 2018 – 2021 at a public meeting in the following location: The Bailie Hotel, Bailieborough on Tuesday next, June 6th from 7.30pm to 8.30pm.
If you have an interest in water quality, angling, heritage, biodiversity, tourism or recreational use of your local waters then this is an opportunity to have a say into how they are managed.
Your local Community Water Officer for County Cavan will present this information and explain how you can influence decisions and projects on the waters of your local area. For more information phone 0761 065 262 or email info@lawco.ie
For information on water quality in your area or to find out what local communities are doing around Ireland, check out www.catchments.ie and sign up for the Catchments Newsletter.
Bailieborough Tidy Towns
We will continue the clean up every Tuesday at 7pm (for one hour only). Lots of help needed.  We would appreciate if business / home owners in the area would do a 'clean-up' also!  Thank you.
LEND A HAND: 'Lend a Hand' is for the elderly and vulnerable in the Bailieborough area. Just give us a call if you need a job done, or even just a chat. Phone Ann on 042 9694825.
Bailieborough Library
A 'Book of Condolences' is now open for the Victims of the Manchester Bombing at the Library until Thursday, June 2nd at 8.30pm—during Library opening hours.
Everyday Irish – Tuesday evenings 3pm to 5pm
Beginner Conversational Irish Class for Adults who would like to learn the basics.
Ipads with Social Media for Beginners –   Wednesday afternoons 2.15pm-4pm. This course will help those wanting to get to grips with Social Media using IPADs.  (IPADS are provided). Contact:042 9665779 or
email: fburke@cavancoco.ie
Bailieborough Library Parent, Baby and Toddler Group has proven to be a vital life line for all stay-at-home parents who may be new to the area and wish to get out of the house and make new friends. There is a huge range of toys for children to play with, while parents can enjoy a cup of tea and chat.
The group meets at the Library Arts space every Wednesday at 10.30am-12pm. Why not join their Facebook Group and keep up to date with news and events.
Citizens Information every Tuesday 1.30pm-2.30pm on a first come first served basis;
Craft Group every Friday 10.30am-1pm;
Book Club 6pm-7pm last Thursday of every month;
Lit Lab writers group every second Tuesday.
Contact 042 9665779 for details on any of the above.
Charity Walk/Run
Congratulations to the Clerkin Family and all involved in organising the walk on Saturday morning last, in memory of Ann Clerkin. Despite inclement weather conditions, hundreds of people took part in the event while raising funds to support three very worthy local causes – Bailieborough Cancer Comfort Fund, Bailieborough Mental Health Association and Multi-Sensory Room in Bailieborough Community School. Well done to all.
Hardtimes Chorus: 'Hardtimes Chorus' have started work on their New Autumn Show.  Rehearsals take place on Wednesday evenings at 8pm sharp in St Anne's Church, Bailieborough. New members are most welcome.
Lough An Leagh:' Moonwalk'
A 'MOONWALK' will take place on Lough an Leagh Saturday, 10th June at 9 pm, 5 km walk/run, entry fee 10 euro starting at the Picnic area. All proceeds go to local Cancer Charities. Refreshments afterwards. All welcome.
Bailieborough Walking Group:  Wednesday, May 31st: Corraneary/Maudabawn: (A) Walk 2+ Hours (approx.), (M) Walk 1 Hour. Leaving Bailieborough Library at 6.50pm. Walks commence at Corraneary Presbyterian Church Car Park at 7.15pm.
Directions: From Canningstown driving towards Shercock—turn left at the crossroads 2.7 kilometres from Canningstown. Drive a further 1 kilometre.
Wednesday, June 7th: Castle Lake, Bailieborough: (E) Walk—1 hour, (M) Walk—90 minutes. Walks commence at the Castle Lake Car Park at 7.15pm. All welcome.
Bailieborough Mid-Summer Festival
A new committee has been formed to bring back a Festival to Bailieborough. The members of the committee are: Chairperson – Kieran Donohoe, Vice Chairperson – Seamus Rahill, Society – PJ Barry and Pro Social Media – Gareth Mulhall.
The last Festival took place in 2014, which helped promote our town and community! This year's Festival will take place between July 21st and July 23rd and will include sports, entertainment and family fun! Any ideas or if anybody would like to help out, please contact any committee member.  Keep an eye out for updates of schedule and looking forward to your support.
'Bounce Back' Youth Service
'Bounce Back' Youth Service continues to provide services and supports for young people in Bailieborough from the ages of 10—24 years old. If you or your child would like to find out more information about your local youth service or if you are interested in becoming a volunteer, please contact Cyril Reilly on 087 7933 728 or Sharon Ivers on 087 3501 287. Volunteers play a huge part in our service delivery and your contribution would be greatly appreciated. Training and support will be provided.
Computers for Beginners – Bailieborough Business Centre 5 Lessons to introduce you to the Internet/Email/On line Transactions/ and more. FREE of Charge. Come along and enjoy the friendly atmosphere at the Centre, meet new people and learn new skills. Call 042-969-4716.
Mindfulness Course: Introduction to Mindfulness as a form of self-care: the purpose of Mindfulness: learn how to use Mindfulness as a rewarding life skill in your own life and alternative forms of Mindfulness will take place at the Bexcourt Centre on Thursday, June 8th from 10.30am to 12.30pm. Free class. For booking and more information, please contact 049 433 6070.
Bailieborough School of Music: Lotto results for 27/05/17.  Numbers Drawn; 1, 6, 15, 19.  No Jackpot Winner. Luck Dip (€25) Winners, Michael McKenna, c/o Castle Inn; Sharon Ledwith, Cloverhill; Dominic Gormley, Leiter; Geraldine O'Reilly, Seefin. Jackpot next week, €3,200.
Entries to 'Summer Draw', Sean and Rebecca Cosgrove, Drumeva; Kathleen Gormley, Tullinaskeagh; Niall Smith, Curkish; Bernadette Mulvihill Lynch, Lear.
Knockbride G.F.C:  Knockbride Juvenile GFC. Are holding their annual Family 5k Fun Run and Duathlon on Friday evening, June 2nd at 7.30pm. Registration from 6.00pm at Knockbride GFC grounds. All welcome.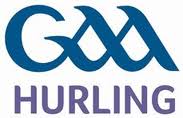 East Cavan Gaels GAA Club – Hurling News 29th May 2017:
Under 6/8/10; We will continue training and games throughout the month. Hopefully we can squeeze a couple of more games in before the school holidays.
Under 12; A good win v Truagh Gaels in the Monaghan league continues their positive start to this competition. Training on Mondays at 6.45 in Kingscourt.
Under 14; There may be an extra round of the Monaghan league for these lads. Feile preparations are almost complete. Roll on June 16th. Training Wednesday 7pm at the Community School pitch Bailieborough.
Under 16; Defeated by just five points by Truagh Gaels in the Monaghan league on Monday last. We missed a few lads through injury and will improve as this competition progresses.
Training Wednesday 7pm at the Community School pitch Bailieborough.
No games now until after the Junior Cert.
Adult Hurling; Will commence when the Leaving Cert is completed to give our older boys the opportunity to join in.
County; A great experience playing Meath in difficult conditions on Saturday last. The final regular round is V Longford this coming Wednesday. Invaluable intercounty experience for our boys.
Hurling training times and venues;
Kingscourt group;
Under 6/8/10; Thursday 6.45-7.45 in the centre.
Bailieborough group U6/8/10;
Friday weather permitting 6pm outside on school pitch.
U14/16; U14/16 training at BCS pitch Wednesday 7pm.
Players will receive a text.
For all info on these age groups then please contact Kathryn 087 244 1371.
The week ahead;
Monday; U12 training 6.45 in Kingscourt Stars pitch.
Tuesday; U8/10s away in Kells 7pm.
Wednesday; U14 and U16 training at BCS pitch 7pm.
Thursday; Kingscourt Group U6/8 in Community Centre 6.45-7.45 tbc.
Friday; Bailieborough U6/8s 6-7pm possibly outside on pitch tbc.
Midweek updates on our Facebook page- East Cavan Gaels Hurling.
Summer Camps at Cormeen Sports Complex
The Regular 4 Day Camp runs from Monday 10th July to Thursday 13th July from 10am to 2pm. It's for Primary School Children and costs €40 per child; or €70 for 2 siblings. Booking Essential 086 7732649.
New for 2017 is 'Campa Spraoi an tSamhraidh' which is a 5 Day Irish Language Camp including a Day Trip with picnic. It runs from Monday 24th July to Friday 28th July from 10am-2:30pm and is for Children aged 7+. Cost is €50 per child and €90 for 2 siblings.  Booking Essential 086 7732649.
Also new for 2017 is STARCAMP which is a 5 Day camp with Acting, Singing, Dancing and TV. It runs from Tuesday, 8th August to Saturday 12th August from 9:30am – 2:30pm for children aged 4-12. It costs €90 per child and €160 for 2 siblings. Booking is Online ONLY at www.starcamp.ie
Finally a 2 day camp starts on 22nd August and should allow parents get 'back to school' ready. Again it's for Primary School Children and costs €20 per child; or €35 for 2 siblings, Booking Essential 086 7732649.
Bailieborough Cancer Comfort Ltd: The Bailieborough Cancer Comfort Ltd Committee is available to help cancer patients or their families. Free Taxi service available. For further information contact: Michael Cullen 087 154 2447 or Edel Fox 086 1004030.
CITIZENS INFORMATION: Co. Cavan Citizens Information Outreach Service in Bailieboro (The Library) on Tuesdays, from 1.30pm – 2.30pm. This is a weekly service.  Any enquiries 076 1075200.
Alcoholics Anonymous: Local meetings of Alcoholics Anonymous are held in: The Health Centre, Kells Road on Wednesdays at 8.30pm.
If any readers have items of interest to be included in the Bailieborough News, (Obituaries, News Items, Sports, etc…), please e-mail: mattie42@eircom.net or call 042 9666200.
http://bailieborough.com/wp-content/uploads/2015/09/bborocomlogo2015-300x130.png
0
0
Colette
http://bailieborough.com/wp-content/uploads/2015/09/bborocomlogo2015-300x130.png
Colette
2017-05-31 17:00:14
2017-05-31 17:00:14
Bailieborough News. June 1st 2017