Bailieborough News. January 12th 2017 Matthew J. Cullen.
Bailieborough School of Music 
Thanks to everyone who attended our Christmas Carol Service and Concert before Christmas and donated or
supported our raffle, we have been able to present our local St Vincent DePaul with a cheque for €346.32 (this included a €50 donation from Bailieboro Cub Scouts) and Bailieboro Community School, School Canteen Refurbishment Fund with a cheque for €296.32.
Bailieborough School of Music present Heroes in Hiding in the Bailie Hotel on Saturday, January 21st. This is a first-time performance for Liam McCabe's band in his home town. Fresh from performances on the, Late Late Show and Opium Rooms before Christmas, this is sure to be a well worth seeing show.
They will be supported on the night by Bailieborough School of Music
The Groove Jazz Big Band. Tickets €10 on sale now from Bailie Hotel or any committee member.
Bailieborough Tidy Town's Raffle Results
1st prize; Catherine O Reilly,
2nd prize, Dr Mary McDonagh,
3rd prize; Yvonne O Reilly.
Bailieborough Tidy Town's committee would like to thank all those who sponsored prizes and bought lines and all who contributed to the success of thisfund raiser.
Bailieborough Tidy Town Committee look forward to Spring and a litter free Bailieborough.
Bailieborough School of Music
Lotto results for 7/01/17. Numbers Drawn, 4,7, 12, 24. No Jackpot Winner. Luck Dip (€25) Winners; Ultan Carroll,Grousehall; Linda Gargan, Barrack St; Marie Logan, Ardlow; Patricia Farrell,
Woodview. Jackpot next week, €1,200.
DVD's available of the 'Celtic Tenors' Concert
DVD from the evening at Killinkere Leisure Centre, with the Celtic Tenors
and Guests available from Bailieborough Business Centre and Bailie Stores.
Cost €10 each. Call: 042-969- 4716 or 086-794- 9739 to order your copy.
Mature Student: CAO Application
Do you need assistance applying to CAO as a mature student in 2017? Then contact Jason Donohue 049 4377001 or drop in to Bailieborough Library, between 2.30 – 4pm on Tuesday next, 17th January.
Bailieborough Development Association
Survey for proposed Courthouse Re-Development: As part of the re-development of Bailieborough Courthouse,we are carrying out a feasibility study. We will be taking on board the views of the community and to that end we are asking people to complete a survey
Please follow on the link below and tell us how you feel.
www.surveymonkey.com/r/5JVY2X8
Bailieborough Community Choir
Are you interested in joining a Cross Community Choir? Bailieborough Community Choir is looking for new members. We meet each Monday evening in Trinity Hall on the Virginia Road.
Lots of great new music planned for 2017, under the leadership of Thomas
Hanley. If interested contact Ann at hanleyann09@gmail.com
Castle Lake Forest Demesne
The Castle Lake Development Committee, have signed a lease on the Castle Lake Forest Demesne for 4years and 11months.  This Lease will allow for Castle Lake Development Committee, to carry out maintenance and improvements to the area over the coming years. Some of the plans include improved signage and information, a new heritage trail, improved car parking and family friendly facilities. Our first job will be to build a set of steps to the Brothers Graves, this will commence this week (2nd Week in
January 2017). The work will be facilitated by the local CE and TUS Employment schemes.
Timber Lorries are currently back in the forest, stay safe and keep dogs leashed for their own protection.
Bridge
Bridge takes place every Tuesday evening in the Hotel Bailie at 8.00pm. New members are always most welcome.
Social Dancing
Social Dancing takes place on this Saturday coming, 14th January in the Community Centre, from 10.00 pm till 12.30am. Music is by Show Bud, Robert Browne and Breege Kelly. This band is well known for its beautiful waltzes. Supper will be supplied as usual. Come along, it is sure to be another good night. All welcome.
Baptism – Baptism Preparation Meeting for Parents
This month's meeting has been postponed until Thursday, January 19 th . It will take place in the Parish Centre (Parochial House beside Church) from 8pm to 9pm. All parents who are intending to have their child baptised are required to attend this meeting before finalising the date. Please call 087-4407990.
Deepest Sympathy
Deepest Sympathy is extended to sister, Margaret, cousins,relatives, neighbours and friends of James McCaul, Tunnyduff, Bailieborough who passed away on Saturday, December 24 th . James's Funeral Mass took place on Tuesday, December 27 th in St. Brigid's Church, Knockbride West, with burial afterwards in adjoining cemetery.
.
Deepest Sympathy is extended to children, Madeleine, Philip, Audrey and Paul on the death of their mother, Margaret Harvey (néeConnolly) (McIntosh Park, Dun Laoghaire, Co. Dublin and formerly of Bailieborough, Co. Cavan) who passed away peacefully at St. Vincent's University Hospital, Dublin on Saturday, December 24 th . Predeceased by her husband Martin, Margaret will be sadly missed by her sons-in- law, daughters-in-law, grandchildren and 3 great-grandsons, brother, sister, brothers-in- law, sisters-in- law, nephews, nieces, relatives, good friends and neighbours. Margaret's Requiem Mass took place on Wednesday morning, December 28thin The Church of the Holy Family, Kill-o'- the-Grange with burial afterwards in Shanganagh Cemetery, Shankill.
Deepest Sympathy is extended to Bertie Murtagh and family, Galbolie and Maurice Cahill, Wexford, on the death of their sister Susan (Suey) Castleman) nee Cahill, late of Galbolie, who died suddenly on December17th in England.
Deepest Sympathy is extended to daughter Philomena Mulligan (Scotstown), sons Brendan (Trim) and Paul (Drogheda) on the death of their mother, Theresa Callan (née Denning) Mayne, Castlebellingham and late of Bailieborough, Co. Cavan peacefully at Our Lady of Lourdes Hospital, Drogheda—in her 91 st year—on Wednesday, December 21 st . Predeceased by her husband, Jem, Margaret will be sadly missed by her daughter, sons, son-in-law Eugene, daughters-in- law Frances (née McGee) and Patricia (née Clarke),brother-in- law Patrick, sister-in- law Patricia (Fahy), grandchildren, great-grandchildren, nephews, nieces, relatives and friends. Margaret's Funeral Mass took place in Saint Mary's Church, Kilsaran on Friday, December 23 rd with burial afterwards in the adjoining cemetery.
Best Wishes and Good Luck
Best Wishes and Good Luck are extended to Bailieborough native, Leanne Kiernan who has been nominated for both Senior Player and Young Player of the year for the 2016 Continental Tyres Women's National League Awards, as well as being named in the Team of the Season. Leanne famously scored a hat trick in the FAI Senior Cup final against Wexford Youths
The awards ceremony will take place on this Thursday, January 12 th , at12.30pm, at the Guinness Storehouse, Dublin. The 2016 Team of the Year features five Shelbourne players, as well as three UCD Waves players, Roma McLaughlin and Amber Barrett from Peamount and Chloe Moloney from Galway WFC. Good luck Leanne, all at home here in
Bailieborough are cheering you on!
FELIM'S National School (THE VALE)
Is currently inviting applications for enrolment for 2017-2018. Forms are available directly from the school, by phoning 042 9665605 or by emailing: thevalesns@outlook.ie download from website: wwww.thevalesns.com under the Scoil Documents section. Completed forms to be returned to the school by Friday, 27th January, 2017. Bailieborough Shamrocks Ladies: Bailieborough Shamrocks GAA Ladies
Section AGM is taking place on Friday the 20th January at 8.30pm in the Clubrooms of St Anne's Park. New members and volunteers greatly appreciated. Important to have a full turnout so we can plan ahead for the 2017 season at all levels. New members most welcome.
Learn to Jive'
With Mairéad Gaffney and Craig Lovett. Five week course commencing, Monday 16th January at 8.30pm in Killinkere Leisure Centre.  No partner needed.  Contact 086 1763044 / 086 1928568.
Classes for 2017 at Bailieborough Business Centre.
For Further Details please call 042-969- 4716, or call in to the Centre. Make a change in 2017!!
Computers for Beginners – 4 Weeks – Tuesday Evenings 6.30 -9.00.
Computers for Improvers – 8 Weeks Monday Evening 6.30 – 9.30. A follow on if you have taken our Computers for Beginners Class or have basic computer skills.
Spreadsheets – Learn how to keep financial records and create formulae – 16
Weeks Tuesday or Thursday 9.30 – 1.00pm.
Word Processing – Create your own Documents, Learn Shortcuts, – 13 Weeks Friday mornings 10 -1pm.
Information Technology – Change your skills – 13 Weeks Wednesday Evenings 6.30-9.30pm – Minimum Numbers 10 per class.
Pilates
Pilates Classes resume the week of January, 9th for 6 weeks a Cornakill, Mullagh (morning and evening classes available).Also Bailieborough Leisure Centre on Wednesday mornings and Cormeen Sports Complex on Tuesday mornings.
Men only Pilates starts on Friday 13th January at 8pm for 4 weeks in Bailieborough Leisure Centre.
Please contact Julie 086 3283943, email Julie@cavanphysicaltherapy.com or see Facebook.com/JulieCarolanCavanPhysicalTherapy for more details.
Baptism Dates in St. Annes for January, February and March 2017
The following are the available dates for Baptisms in St. Anne's Church for and
January –January 14 th (Saturday, 1.30pm.), January 29 th (Sunday, 12.30pm),
February 12 th (Sunday, 12.30pm), February 25 th (Saturday, 1.30pm), March 18 th (Saturday, 1.30pm) and March 26 th (Sunday, 12.30pm).
Library
Bailieborough Library Parent, Baby and Toddler Group has proven to be a vital life line for all stay-at- home parents who may be new to the area and wish to get out of the house and make new friends. There is a huge range of toys for children to play with, while parents can enjoy a cup of tea and chat.
The group meets at the Library Arts space every Wednesday at 10.30am-12pm. Why not join their Facebook Group and keep up to date with news and events.
Citizens Information every Tuesday 1.30pm-2.30pm on a first come first served basis;
Craft Group every Friday 10.30am-1pm;
Book Club 6pm-7pm last Thursday of every month;
Lit Lab writers group every second Tuesday. Contact 042 9665779 for details on any of the above.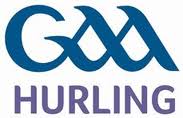 East Cavan Gaels GAA Club – Hurling News 9th January 2017
A very Happy New Year to all involved with our club. 2017 promises to be another positive year in the development of local hurling. We have a number of initiatives to roll out over the course of the year and by years end we should hope to see a substantial improvement at all levels within the club.
Just because there is no hurling being played at the moment does not mean there isn't work going on. A full plan for the season ahead is being finalised and should be ready near the end of the month so to all our players we say enjoy the break as 2017 will be very busy and we hope successful.
Our first groups back hurling will be our U6/8/10 firstly in Kingscourt Community Centre on Thursday January 19th at 6.45 followed by our Bailieborough group on Friday 20th in the Community School Sports Hall from 6.
Registration for the year ahead for all will be in early February.
The older lads will return hurling soon after.
Happy New Year!
East Cavan Gaels Hurling Review 2016
Thank you to everyone who made 2016 another year of growth and consolidation with teams from U6 all the way up to minor. We hope to field our first ever adult side in 2017 to finally complete the work started in 2009 with Under 8/10. We look forward to seeing you all in 2017. Thanks to all our volunteers, our coaches and mentors who continue the difficult but enjoyable job of keeping the national game alive here in this part of county Cavan. Thanks also to those who sponsored our various initiatives throughout the year. Below is a selection of our work and players who played for us at all levels in 2016.
The future is bright #thefutureofhurlingisblue.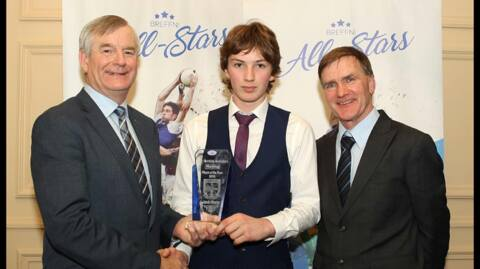 Jack Barry  Cavan Hurler of the year
Bailieborough Cancer Comfort Ltd
The Bailieborough Cancer Comfort Ltd Committee is available to help cancer patients or their families. Free Taxi service available. For further information contact: Michael Cullen 087 154 2447 or Edel Fox 086 1004030.
Alcoholics Anonymous
Local meetings of Alcoholics Anonymous are held in: The Health Centre, Kells Road on Wednesdays at 8.30pm.
If any readers have items of interest to be included in the Bailieborough News, (Obituaries, News Items, Sports, etc…), please e-mail: m.com or call 042 9666200.
http://bailieborough.com/wp-content/uploads/2015/09/bborocomlogo2015-300x130.png
0
0
Petra
http://bailieborough.com/wp-content/uploads/2015/09/bborocomlogo2015-300x130.png
Petra
2017-01-17 14:24:46
2017-01-17 14:24:46
Bailieborough News. January 12th 2017